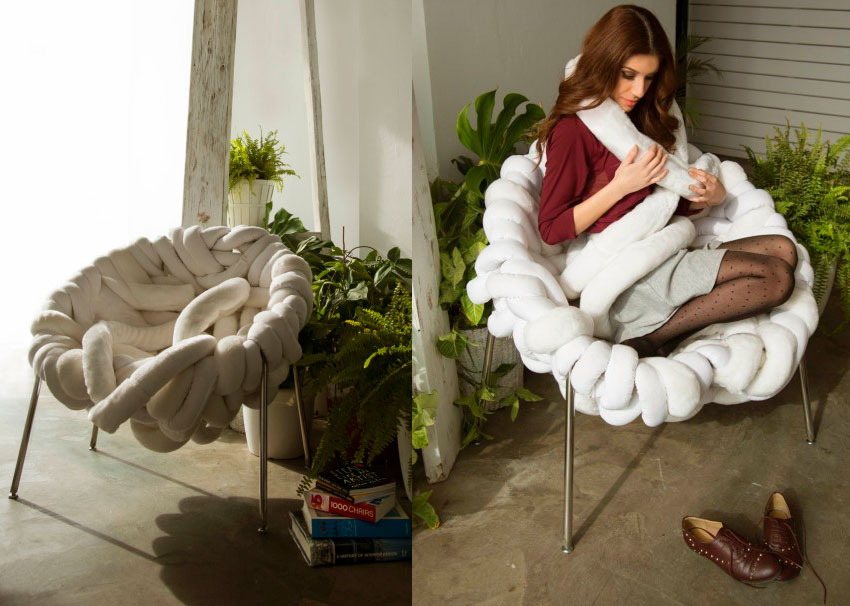 Lots of sofas and armchairs look very cozy and often are, but these two take it one step further, they include a blanket within the sofa itself. The "Tie Warmchair" is just as comfortable as it looks, and you can even take out some parts to cover yourself.
Built upon a steel frame, this furniture was knitted with organic cotton and wrapped around the frame. The design is very welcoming and looks like one big unorganized ball of wool. This furniture was designed by Katarina Stavrinou Moleski, who documented the whole creation process on her website.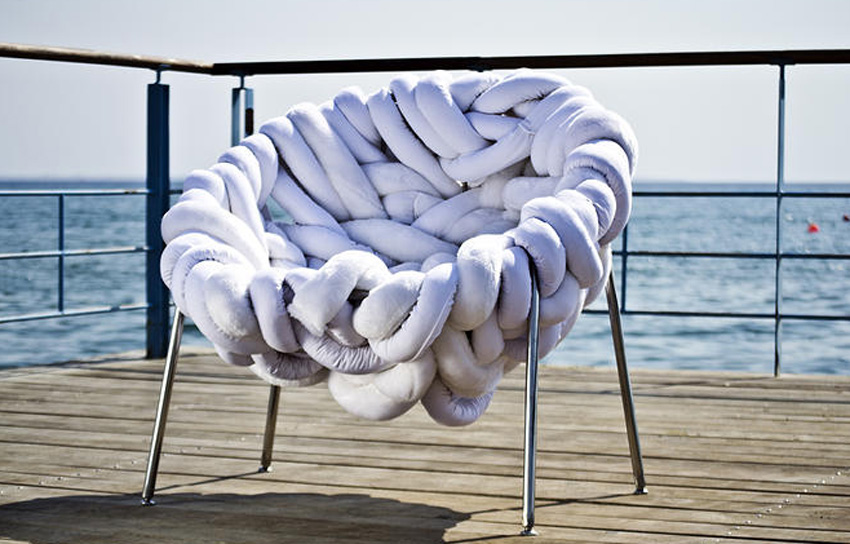 Another good example of wearable furniture is the "Autumn/Winter" chair designed by Aga Brzostek, a Polish designer. It is a bit less fashionable, with a design made of foam with a recycle wool blanket wrapped around. The overall look-and-feel is a bit messy, but it still looks like the perfect napping chair.