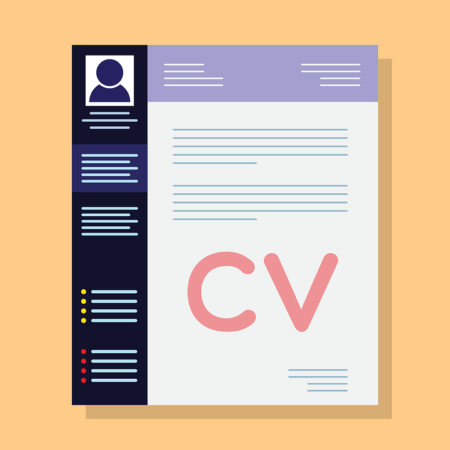 Work experience will help you learn about the professional space. It is the best way to get practical exposure and understand how to work in professional and competent setups.
On a personal level, it helps you analyze your abilities and goals. You could understand your passion, strength, and weakness. While you pick some work experience, you will also learn what suits you.
Job experiences are the building blocks of your successful career. So when you include those in your CV and highlight the duties you performed, you add brownie points to the chances of landing your dream job.
Benefits of including previous job experiences in the CV
Most important part
Work experience is the most crucial part of the CV. People often do not realize the importance of the 'work experience' section. However, the job duties you previously performed are essential things the recruiters look for.
Employers Prefer People With Experience
To land a job, you should have what the employers want. Experience is a potential game-changer as employers constantly look for people with experience. Any relevant professional experience, part-time, freelance, or voluntary work, will give you the edge over other submitted resumes.
Shows your Expertise
When you brief your work experience, you let the recruiter know that you have proven expertise in the field. Recruiters have an eye out for proficient people in the field and are an expert in the given job role.
Highlights your Strengths
You would have performed a set of duties in your previous job. When you add those details under the work experience section, it will highlight your strengths and achievements. You will move past the resume screening when you show what you have got.
Professional Background Check
The experience section reveals your professional background to your employer. In addition, it will give a gist of your career journey.
Showcases your depth and versatility
When you outline your previous experiences and responsibilities, you also point out your key skills and in-depth knowledge. It shows that you have practical knowledge and can juggle the allotted responsibilities.
Gives you an edge over other resumes
Recruiters receive several resumes and applications. But most of them do not pass the screening round. Therefore, you will be shortlisted only when you have mentioned the details the recruiter is looking for.
Higher job roles
Think of work experience in CV as brownie points. It creates room for the recruiters to consider you for higher job roles. Based on your relevant experience and practical knowledge, your CV might get upgraded for a higher job position for which there is a vacancy.
Necessary skills and experience
The work experience section is your magic tool. Before you craft the CV, read the job description and company details. Then, now that you know you have relevant skills and experience, the 'work experience' section is where you could draw the parallels.
You could use that space to show you meet their requirements and expectations. It is like a subtle yet detailed explanation of what you can bring to the table and why recruiters should choose you.
Tips for writing work experience in CV
Work experience is the chief element in your CV. It will boost your chances of getting shortlisted. Here are a few tips to craft your work experience section.
Work your heading – Instead of titling it Experience or Work History, make the heading relevant to your job profile. For instance, if you are applying for a sales executive role, title your heading as 'Marketing & Sales Experience.' It will help you stand out.
Follow the timeline – Use a chronological order to list your experience. Start from recent employment.
Detail with relevant – When you explain the job duties you performed, it is best to explain them in relevance with the job you are applying for. Show the recruiter that you have already worked on similar roles and projects.
Highlight your achievements – Highlight the significant impact you have had in your previous job roles. List the significant achievements and performance contributions.
Be accurate and factual – Don't make exaggerated or false statements. Be careful, especially with numbers and dates. This rule applies to the entire CV.
The Bottom Line
With multiple job experiences, you evolve and develop. This professional growth will teach you several things and help you move up the ladder.
So it is crucial you include your previous work experiences in your CV. It will outline your skills and proficiency in the particular field. Such details will boost your chances of getting noticed by the recruiter and give you a competitive edge over other applicants.