WordPress is one of the most widely used Content Management Systems on the web, and with good reason. While there are a number of great reasons to choose WordPress for your website, one of the main benefits is the sheer number of themes available.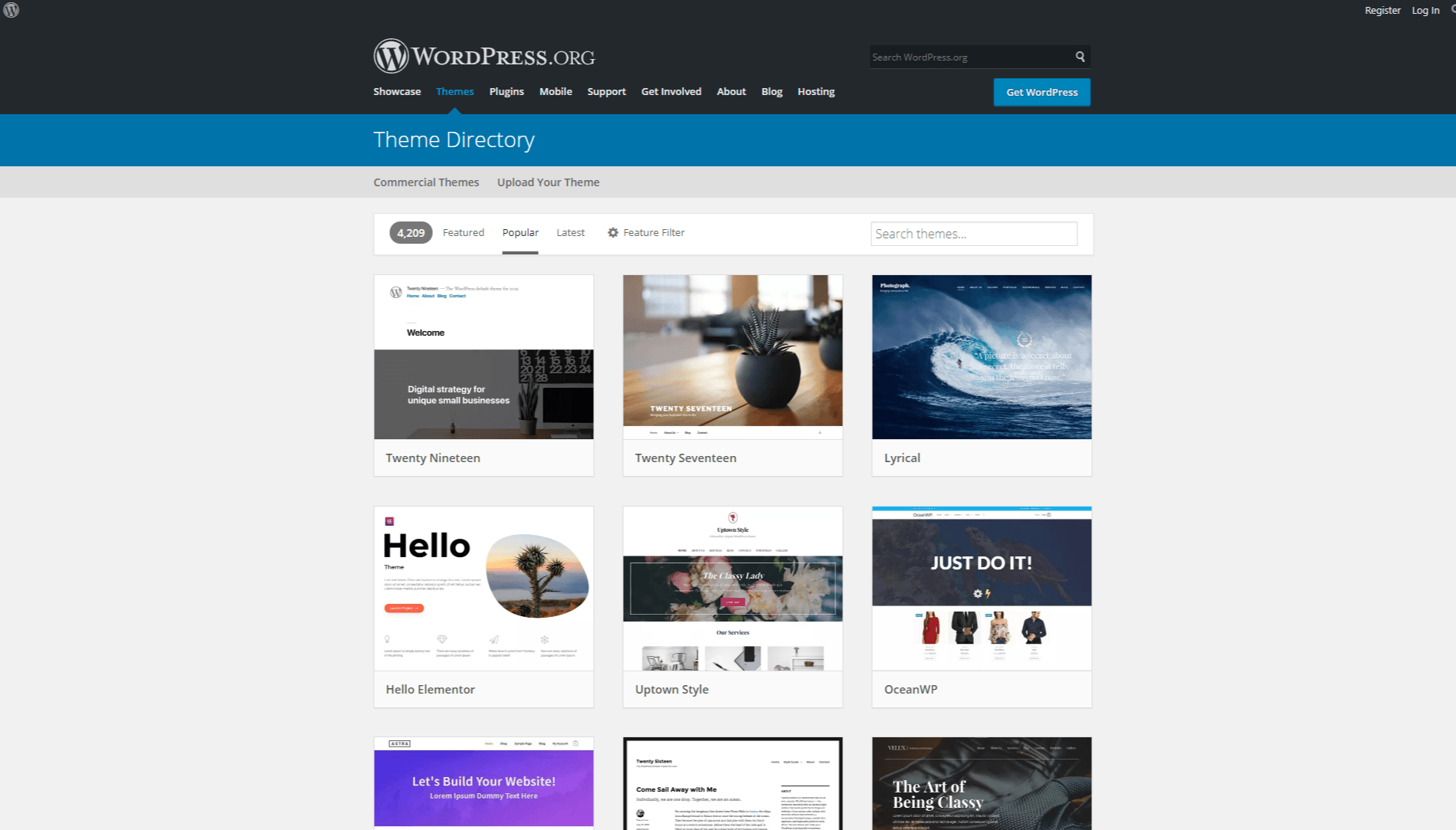 While the WordPress system itself is highly customizable, using a theme is the best way to get the design you're looking for without needing to know any complex tech or web design skills. However, you'll quickly realize you have a lot of choices when it comes to choosing the best WordPress theme. Namely, you'll need to decide between a free or premium options.
As you likely already know, a free theme is one you can download for free, whereas a premium theme is one that you have to pay for. Why would you shell out money for a theme, especially if you're trying to keep costs low, when you can find an endless number online for free? That's exactly what we're going to answer in this guide.
Keep reading to explore all of the differences between free and premium WordPress themes. The more you understand about these differences, the better equipped you'll be to make the right decision.
Free WordPress Themes
Let's start by discussing free WordPress themes. You can find these easily immediately after installing WordPress by going to Appearance > Themes > Add New Theme. You can also find them all over the web with some searching. However, only the themes found throughout the WordPress theme library are officially approved by the platform itself.
Why Choose a Free WordPress Theme?
Why would a website owner choose a free theme in the first place? As you might expect, there are a number of benefits:
Cost – Of course, the biggest perk is the cost or lack thereof. New website owners are usually looking to keep costs down, and the average price of a premium theme is around $57. This can seem steep for someone just getting started.
Risk-free – There's also no risk to using a free theme. If it doesn't do everything you need or you decide to try something else, there's no money wasted.
Beginner-friendly – For WordPress newbies, free themes are usually built simply and with these users in mind. They're usually easier to set up and customize which can save you time.
Cons of Using a Free WordPress Theme
All of these reasons above make free WordPress themes a sound choice, but they're just one side of the story. Here are a few reasons you might reconsider a free theme:
Limited features – You get what you pay for. Free themes usually are very limited in their features and special elements, and you'll need to bring in additional elements or plugins for advanced functionality.
Cookie-cutter – Because free themes are so popular with new website owners, you start to see them everywhere. The most popular free themes have millions of downloads, making it hard to stand out.
No support – Finally, there usually isn't any support offered for free themes, so you'll be on your own if you need any help.
When Should You Use a Free WordPress Theme?
When you choose a theme for your website, you need to base your selection on more than just looks. You also need something that works well for your website. Using a free theme could be the right option for you if you're just getting started, don't worry too much about how it looks, or you don't need much ongoing technical support.
However, if you want to be taken more professionally, such as if you're planning to use your website to promote/run your business, you should consider your theme a necessary and smart investment.
Premium WordPress Theme
Now it's time to talk about premium WordPress themes, or paid themes. Again, you can find premium themes on the WordPress theme directory, but they're also available through independent designers and web design resources.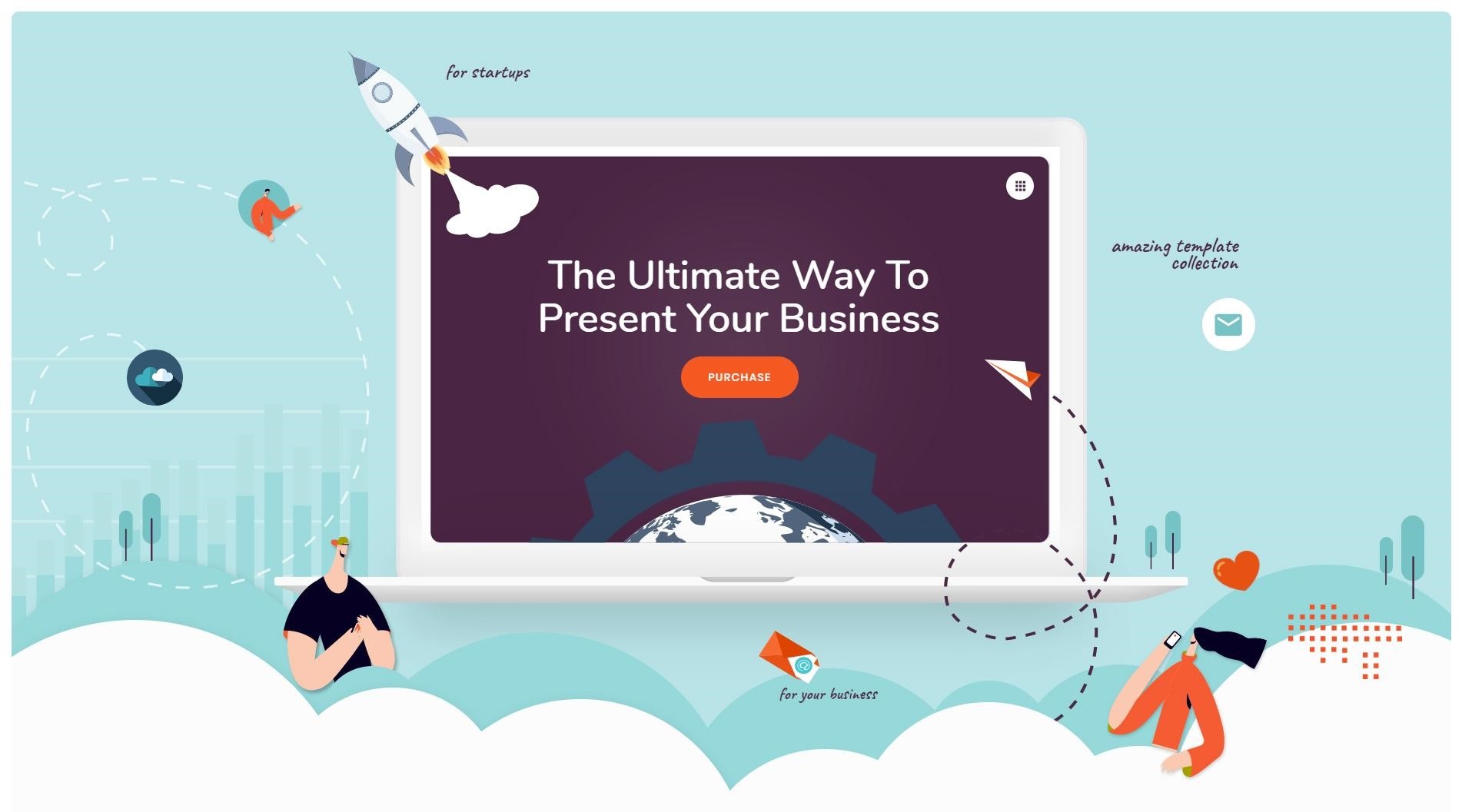 Why Choose a Premium WordPress Theme?
As we said previously, you get what you pay for. While you might not have the budget to hire a web designer to create a one-of-a-kind design for you, a premium theme is an affordable option that allows you access to those advanced features that take your website to the next level. Here are the benefits of a premium theme:
Advanced features – Premium themes are packed with more features and elements to get exactly what you want out of your website experience.
Unique – Because premium themes have less downloads in general and feature greater customization options, you can feel confident that your website won't appear cookie-cutter.
Support – Most premium themes offer updates and ongoing support if you run into problems.
Standards-compliance – Premium themes are generally held to higher standards in terms of compliance with the latest versions of WordPress, PHP, HTML, and so on.
Cons of Using a Paid WordPress Theme
While there are generally not many reasons not to use a premium theme, there are a few things you'll need to keep in mind:
Higher cost – If you're getting started with a bare-bones budget for your website, you might not be able to afford the extra cost of a paid theme in addition to hosting fees and other expenses.
Unsure – If you're not sure what it is you need in a theme, it could be worth trying a free option until you're more confident in your choice.
When Should You Use a Premium WordPress Theme?
So when is it the right time to use a premium WordPress theme? In most cases, it makes more sense to use a premium WordPress theme if you can afford it. While you can expect to pay around $20 – $100 for the right theme, this is a relatively affordable investment, especially if you plan to use your website to run your business.
Using a premium business theme for your WordPress website will take your business much further, whether you need to sell products on your website or share your brand story. Unless you're just starting out and don't know what you want, it's usually a smart investment to upgrade to a premium theme right off the bat.
WordPress Free vs. Premium Themes: Which Is Best?
At the end of the day, different websites need different things. There are many advantages and disadvantages of both options, so you'll need to consider your budget, design preferences, and your functionality needs before making your choice between a free and premium WordPress theme. It's fine to start out with a free theme if you're building a personal website and you don't know where you plan to take it. However, a premium theme is a must if you want to be taken seriously as a business online. Now that you know all about both of these options, you're ready to make the right decision.