Web designing is one of the most coveted job fields today. There are millions of website, even more coming up and all are continuously going through upgrades. Unlike many other professions, it is not possible for a web designer to be set in their ways.

As the websites get bigger and the concepts changes, there has been a tremendous improvement in the latest tools used to aid in web designs. Websites have also become more interactive with shopping and educational concepts.

Students are relying on the websites offering the essay writing service to help them with the academics and online platforms that offer extra courses to polish their skills. Essaypro is a brilliant example of how an efficient website can cater to user requirements and carry it out impeccably. The platform focuses on delivering essays that are absolutely plagiarism free and worked to perfection as per the requirements, even for tight deadlines for students just with a few clicks.

Taking inspiration from such smooth website designs, it might be time for students to put aside Photoshop and try their hands at these amazing tools.

So here it is, the best tools out there now that makes it much easier for the newcomers to pick up the web design skills.
1. Adobe XD
Adobe has made an empire itself with its design tools. Its new product that focuses on web design is no different than its other legacies. Adobe XD has brilliant vector design and wireframing features that keeps on getting better. The package includes drawing tools and also enables the user to have the desktop and mobile previews, define non-static interactions, and includes sharing tools to receive feedback on designs.

Adobe XD also allows you to work on the divide specific canvas size, and import a UI kit from other platforms. The best part is the integration with the Adobe Creative Cloud. Those who are already familiar with the other Adobe software will need no time to get used with the user interface making collaboration projects more efficient and quick.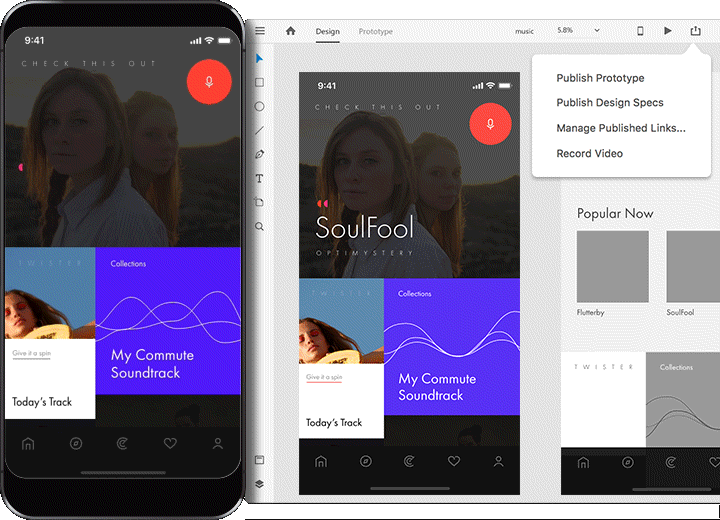 2. Sketch
Sketch is undoubtedly one of the best tools available today for web design. The most appealing aspect of Sketch is the considerably small file sizes as compared to the famous Photoshop. This is because it is a vector-based app and this reduces the file sizes dramatically. The built-in grid system is another plus point that makes the designing much easier.

The UI is minimal and cleaner to understand. Moreover, there are also tons of plugins that designers can use with this tool. Sketch version 52 has had significant improvements that now make it a top-notch web design tool.
3. Affinity Designer
Affinity Designer, launched by Serif has been a top choice for product designers. It has carefully thought of the web and graphic design aspects. The features including the adjustable layers, zoom options and the undo option that could take you back a 100 steps are much appreciated among the users.

Affinity has also taken care to keep the layout similar to Photoshop, thus making the challenge easier for a transition. It is also available in Ipad in full version and is coping up well with the changing user needs.
4. Figma
The popular collaborative design tool with an interface that allows real-time access to multiple users. The tool could be used across different operating systems like Windows, Mac, Linux, and browsers. Figma comes with both free and paid versions, allowing the user to choose the required one.

The workflow especially while working with teams is considered exceptionally smooth. It also allows for quick changes to an existing layout without having to alter or switch between several features. It is also sought out because it is easy to use on a desktop, tablet or mobile.
5. Flare
Vector design is an integral part of web design, and Flare certainly has got the hang of it. This browser-based tool can be used to develop animations and design and allows users to add the same into the apps reducing the time consumed otherwise.

Flare is targeted at both web designers and game designers with a powerful feature that allows you to work real time with features that are already running in the final product. This eliminates the need to redo the coding all over. It is a part of the open design Movement and is thus free to use.
There are more design tools released every day for front end and back end developers. With these tools, web design has become more effortless than it has ever been.