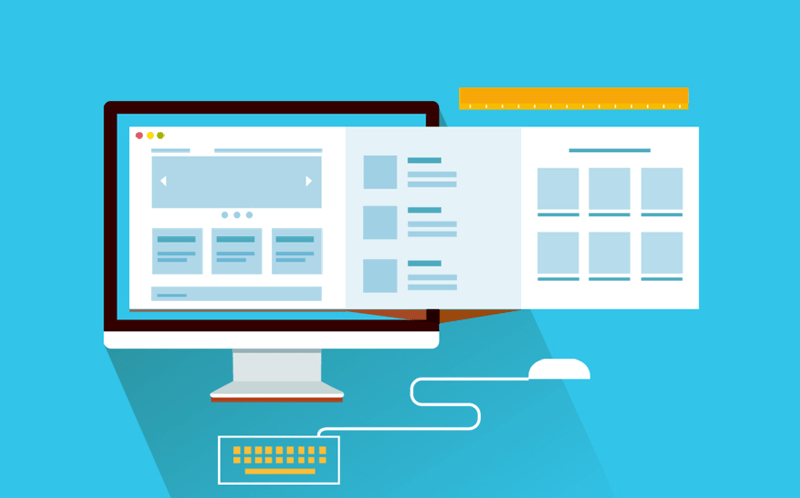 Today, it's imperative that users don't experience difficulties when interacting with a website. Responsive design makes it easier to view the website from different browsers and devices.
So, read this article to the end to understand what advantages a conversion has. The complete picture will give you insight into how it will improve your website and help you to step out in a new development stage.
Responsive design
One of the advantages of such a design is to display content correctly on different operating systems, browsers, and devices of any size. When opening a website, the design adjusts to browser settings, resolution, operating system restrictions immediately. It allows users to view it from any device easily. To provide faster site access when it's reopened, you can add a caching feature. So, this is one of the PSD to HTML converting advantages.
High-speed website downloading
Website loading speed is one of the main things that affect traffic. Users don't like to wait long for a web page to load and leave it.
Thus, to retain users, your website loading time should be less than 3 seconds (according to current regulations). Compared to PSD, HTML code provides faster web page loading speed. Further, it'll lead your website to a better user experience and performance.
Availability of dynamic functions
Converting into HTML gives you one more advantage – dynamic content. You'll be able to edit, update content, have complete control over multimedia and other data. Besides, dynamic features will help you not only to develop your business and increase user experience. You can also implement these features based on your business requirements.
So, if you want to add new content to your website in the form of multimedia, text, audio files, or add a blog, you can use a CMS for this.
Brand image strengthening
Nowadays, it's crucial to maintain the website image. Your product should work great in various browsers, operating systems, screens with popular extensions. Otherwise, you can undermine your website's reputation, lose customers and incur a financial loss.
In addition, the PSD to HTML conversion leads to easier SEO optimization. All elements of your website (fonts, backgrounds, headers, logo, color elements) will display correctly in areas that have high visibility.
There are more PSD-based websites. But, they are often fraudulent, may contain unuseful content and unethical elements.
The ability to develop a website
Converting a PSD into HTML provides website flexibility and scalability. Talking about PSD, it would take more time to put your website in order when there are errors and make it more visitable. HTML gives you much more: the ability to integrate your website with an API, copy a web page code, create duplicates and customize them as required quickly. Thus, you meet the growing needs of your business and become more profitable.
High-purity code
A high level of code purity is another benefit for HTML websites. It helps when connecting integrations, fixing errors, implementing security measures for the website, and updating. HTML-based website is easy to maintain and can be accessed by any technical staff, so you needn't rely on the supplier. Furthermore, HTML code supports W3C standards, compared to PSD.
More SEO-savvy website
Last but not least is that the HTML websites are more visible in search results. Such factors were described above as variability, security, cross-browser compatibility, and web page high-speed loading, affect SEO performance.
In addition, if you want to add a FAQ or translation, for instance, you need to add supplementary HTML code.
Conclusion
We've reviewed the main benefits of PSD to HTML conversion that will make your website more attractive. You just need to find an experienced development team who understands your needs and makes the conversion fast and efficient. If you have such a staff, don't delay and start to develop your business right now!