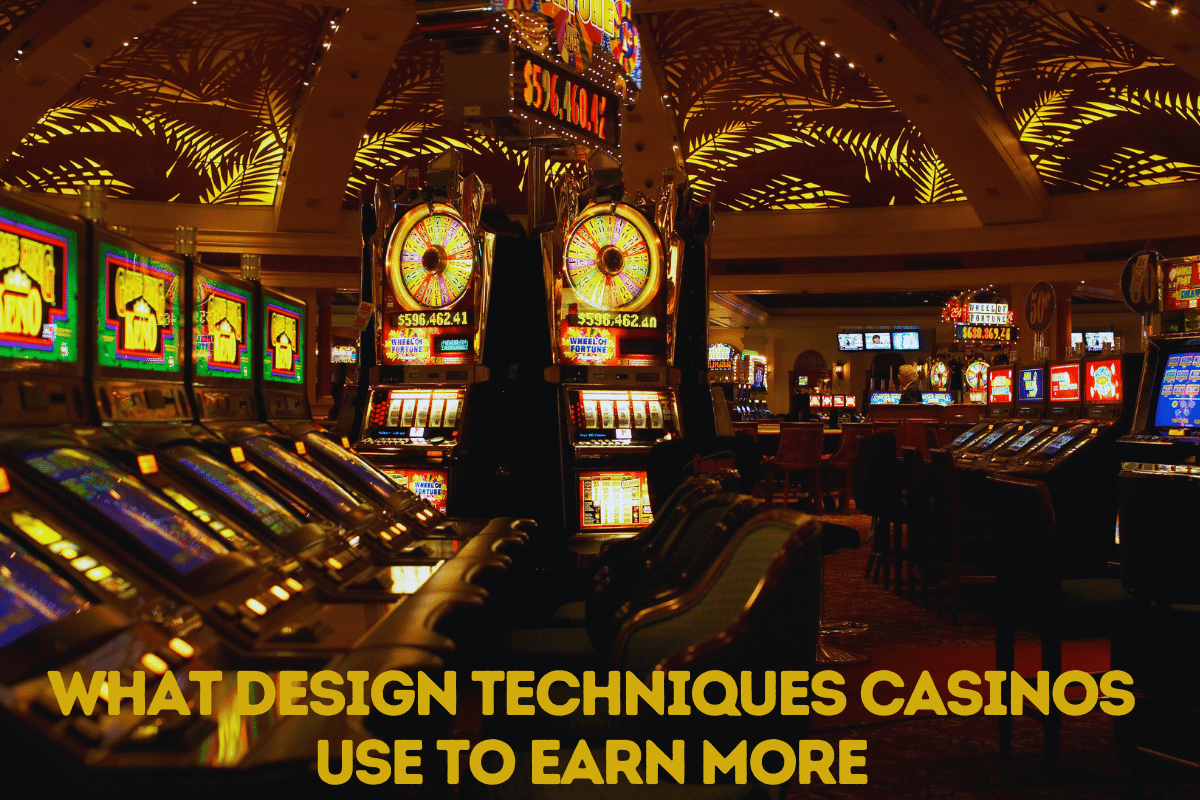 If you haven't already noticed, casinos use design psychology to persuade you to gamble more. Via a series of psychological features, land-based casino enterprises have been designed to convince players into staying at the tables or at the bar. Since the casino industry relies on other people's profits, it makes sense that the casino will encourage players to remain. 
To understand all the techniques that casinos usually do, non UK casino portal NonGamStopBets analyzed the most popular choices on casinos outside the United Kingdom and created a list of features you can find in casinos design. Instead of a friend encouraging you to be morally supportive, the casino uses furniture, color effects, and other elements to make players feel at ease. Casino owners must get imaginative and use tricks to attract new customers, particularly at locally developed land-based casinos.
If the casino is the only one that benefits, players will either have no idea what their limitations are or will drink excessively at the casino bar. Here's what offline and online casinos didn't want you to remember. To outsmart the super popular scheme, pay close attention to the following.
The Deliberate Use of Colors in a Strategic Way
Have you ever noticed how most physical casinos have the same look and feel? Even though each casino is unique, they all have a similar interior design. Cool browns, velvet reds, and shy yellows are commonly used in interior design, like you can find if you visit some casinos. The colors are dim yet welcoming, and they add to the casino's appearance of being an after-hours destination no matter what time of day it is.
Visitors will also see shapes and bright colours emphasizing these shapes to call attention to the casino playing area and subconsciously attract customers to the enticing activities with players around the tables if the casino is well built.
Fine Furnishings to Represent Elegance and Wealth
Although the furniture adorning a casino's floors may not be important, casinos do not skimp on the decoration of their walls or tables. The casino furniture is designed to keep players relaxed for long periods and is almost as comfortable as your own room. The visually appealing furniture is intended to entice players to unwind with refreshments before moving on to the next game.
As per Designer-Daily opinion, designer standard loungers, couches, and settees are purchased by many of the largest land-based casinos. Ladies can powder their noses with ease, and men can rest their legs while waiting for their mates in the bathrooms, which are also heavily decorated with exquisite accessories. This is all part of the psychology employed in recruiting and retaining players. Visitors will appreciate opulent furniture that comes with a hefty price tag in the larger casino establishments, such as those that line the Las Vegas strip. At these well-known Vegas casinos, some of the world's most lavish furniture is on show, attracting celebrities and high rollers willing to invest large sums of money.
Accommodation with Convenience
Many land-based casinos have lodging for players who want to stay the night. This is also reassuring for players who want to play until the wee hours of the morning. They can book a room at their convenience and are invited to return after a breakfast buffet.
The Location
Apart from city-based casinos, most casinos are located on the outskirts of town. These casinos are seen as a way to get away and go on a mini-holiday while the casino reaps the benefits of the players at the tables. The location also contributes to the optimistic psyche of players, luring tourists from far and wide to get away from the hustle and bustle while also having the opportunity to recoup any losses at the tables.
If you've not already realized, the casino floor is typically very big, with a plethora of casino slots and table games. This is meant to provide players with privacy while housing a range of games catering to all types of players. Imagine sitting basically on top of the person next to you. This will most likely send you out the door.
Casinos leave enough room between games to prevent players from being frustrated and leaving. Even though it has been used as a strategic tactic to keep players engrossed in their own little universe, the breathing room is extremely considerate.
Membership Suggestions
Members are given cards that are normally given to high rollers in exchange for rewards, discounts, meals, and coupons. Casinos benefit from a steady stream of revenue and reputable ads without having to advertise. Members are treated like royalty, and word of mouth spreads to friends and family, luring in new members with the same high standards that long-time patrons have come to expect.
Sounds That Are Hypnotic
The sounds coming from the casino gaming machines might appear to be similar to a noisy beehive, but this is not the case. The cumulative sound of all those games is soothing, sounding like winners being paid out. This might inadvertently inspire gamblers to play in the hopes of winning the jackpot.
The sounds work together to create a lyrical tune that transports players to a world of possibilities and excitement. This is a brilliant psychological trick and one that is normally accepted by gamblers who are familiar with casinos and entrapment.