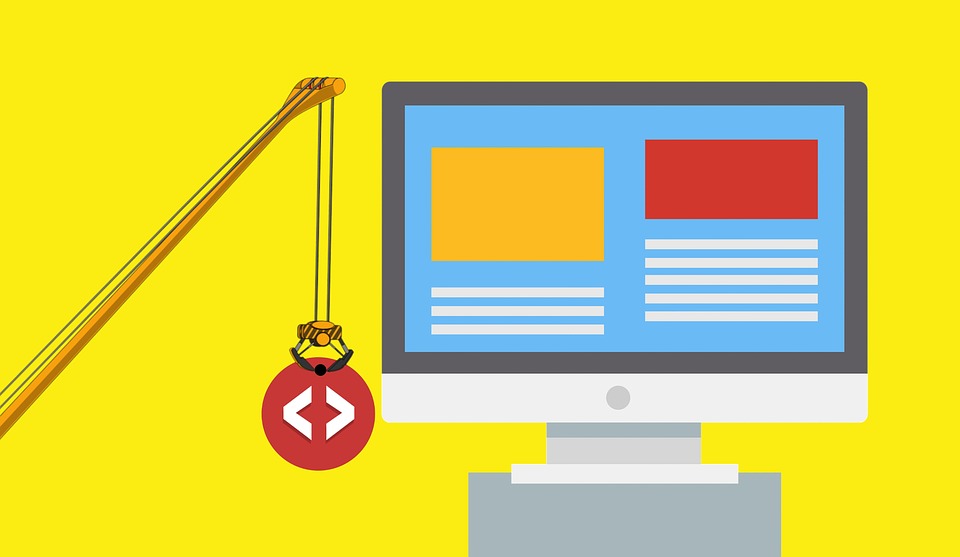 Website builders are basically the tools that make it possible to build a site without involving any manual editing of codes. In simplest terms, a website builder can be considered a tool that helps the user to build a website in the easiest and quickest way possible. In this article, we'll learn more about website builders and how you can use them to create your own website easily.
Website Builders: Online and Offline
Website builders are divided into two main categories:
Online builders
Offline builders
Let's understand the basics of offline website builders and online website builders.
Offline Website Builders
Offline website builders come with a software tool that has to be downloaded and installed in the system. The user has to build the website, and the files have to be saved within the system. Once the website is ready, all that is required is to upload the all website files to the host.
One of the primary advantages of the website builder is that the software runs on the user's computer. This enables the user to get hands-on with the site, even when being offline. However, as you have to upload the files to the host, the user needs to have some fundamental level of technical knowledge. At the same time, the user needs to buy a website hosting account, along with website builder software.
Online Website Builders
An online website builder, as the name suggests, is web-based and functions primarily through the service provider. In contrast to offline website builders, here it is not essential to download software or install it on the system. All it needs is an up-to-date web browser. This enables the user to work on the website from anywhere, and any system. Note that these website builders do come with native hosting services, ensuring it doesn't need to be purchased separately. The best part is that these online website builders can be used by people with very little or even zero coding experience.
Advantages of Using a Website Builder
Ultimately, a website builder is an all-inclusive tool that allows users with even basic coding skills to set-up a website in a short amount of time. There are a number of advantages of using a website builder.
It generally comes with drag-and-drop editing tools enabling the user to develop web pages and a range of engaging layouts, without any kind of coding skill.
It's a misconception that a website builder can only be used for simple websites. Rather, thoroughly high-end responsive and mobile-friendly sites can also be developed using a website builder tool.
Sites with social media integration, eCommerce tools, and other advanced features can also be built using a website builder.
Website builders also enable users to integrate high-end security features.
Website builders allow you to build and launch your site in a short amount of time, so are ideal for those on a tight timeline.
How to Create Your Own Website Easily with a Website Builder?
As mentioned, all good website builders come with handy templates to suit a variety of uses and purposes. Be it for bloggers, small businesses, eCommerce stores, or other types of sites, these tools will help you to create the perfect site. They also allow you to create your website on a quick turnaround. A good website builder will come with more than 200 different templates, each quite distinct from the others.
If you are planning to design a site for the first time, you may be overwhelmed with the range of different website builders available, so it can be worth consulting with a website builder expert to help you decide which option to choose.
As touched on above, most website builders work through a drag-and-drop mode. All that you need to do is drag an element (a picture, a block of text, and so on) and drop it where you want it to be. You can use the tool to create a professional-looking site without having to worry about any kind of coding.
The process essentially looks like this:
Start by selecting a template design that you think will work well for you. Online website builders come with an entire library of the beautiful looking templates to choose from.
Each of these templates comes with native elements, which you then edit to include your own content. You simply edit each element by replacing the existing text or image with your own. The best part is that this whole process can be done with just a few clicks. You don't need to worry about finding a dedicated editor: the tool opens the editor whenever you want to make changes or edit the content.
Once you are happy with the content and appearance of your new website, all you need to do is to click on the Publish button and the website will appear online ("go live").
In a matter of a few simple clicks you can build your own website.
Final Words
It is very easy to design and develop your own site by using a website builder. Whether you choose to use an online or offline website builder, you can create your website in few simple steps and without having to write any code. These tools are so user-friendly that just about anyone can quickly learn how to use them, even with minimal to zero experience in creating websites. Finally, the process is very quick, meaning you can have your site live in practically no time.