Touted as the highest form of security verification currently available, an EV SSL Certificate (Extended Validation Secure Sockets Layer Certificate) confirms your identity and authority as a website owner. High-security browsers, such as the most recent editions of Safari, Explorer and Firefox can determine whether your SSL certificate has been subjected to Extended Validation. When it has, the browser address bar turns green, so your customers can readily determine your site has been subjected to this authentication.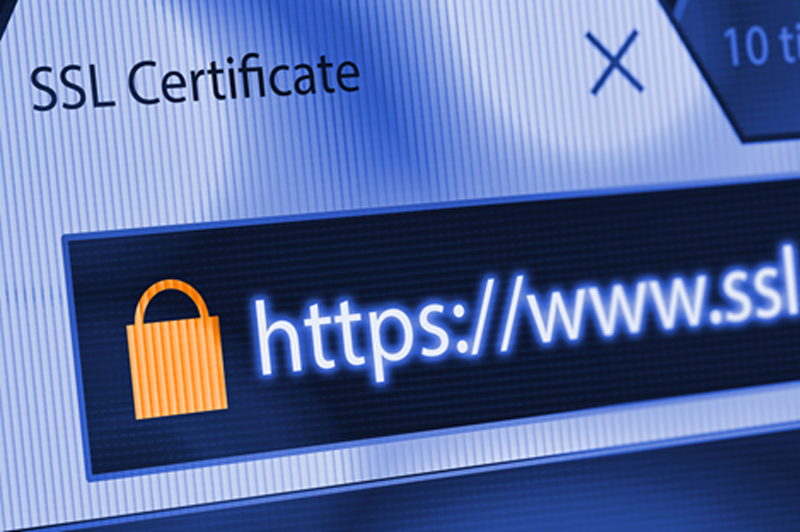 Secure Sockets Layer Certification Explained
The standard tech for setting up an encrypted link between servers and browsers, SSL keeps your data private as it wends its way through the web from browser to the server and back to browser. To work, the server must have certified information about you to verify the data came from your machine. This is the certification part of the process in the name.
To get the certificate, a third party verification organization confirms all of the identifying information you provide when you request a domain name and hosting service. When the authentication process is complete, you're issued a certificate of verification. Users see a lock next to the URL, which begins with "HTTPS" (S=secured) rather than simply "HTTP" when your site is SSL Certified.
Extended Validation Goes Even Farther
To qualify for an Extended Validation Certificate, your site must get through a more in-depth identity verification procedure. The goals are to confirm your existence as a certified entity, your exclusive right to use the domain and that your identity matches official records. Further, it affirms you requested to be certified. Once approved, your verification information travels with your data over the web. Browsers running high security protocols recognize EV SSL and will render the name of your organization as the site's owner and your organization's country of origin in the address bar.
Why Is This Important?
Scammers have become increasingly sophisticated and fake websites have become more prevalent—as well as exceedingly difficult to detect. The need for an improved system to counter this and verify the authenticity of a site emerged so users could feel better about trusting it. This is particularly critical in ecommerce, where financial information could potentially be exposed. Recognizing this need, the best free website template providers for ecommerce, such as Shopify, have incorporated accommodations for EV SSL into their platforms.
How To Acquire an EV SSL Certificate
The certificates are somewhat difficult to procure in order to maintain their validity. The Certification Authority Browser Forum (also known as the C/A Browser Forum) requires certified domains and servers to be listed with an officially recognized registration agency.
Corporations, general partnerships, unincorporated associations, government agencies and sole proprietorships are eligible to apply—if they already have a SSL Certificate and are located in a country approved by the U.S. government. Individuals are not eligible for certification. Certain industries are prohibited as well.
Your organization's registered legal name, registration number, registered address, physical business address and any assumed business names will be investigated for verification. Your right to use the domain name will be verified as well. The investigating entity will also confirm you requested the issuance of an EV SSL certificate.
While it can be something of an arduous process, Extended Validation Certification benefits your online business by assuring your shoppers of your identity. By the way, the latest versions of Firefox, Safari and Explorer warn users when they are accessing unverified sites. This could cause them to leave your store and seek a validated place to shop. If you have yet to apply for EV SSL Certification, now is a good time to do so.