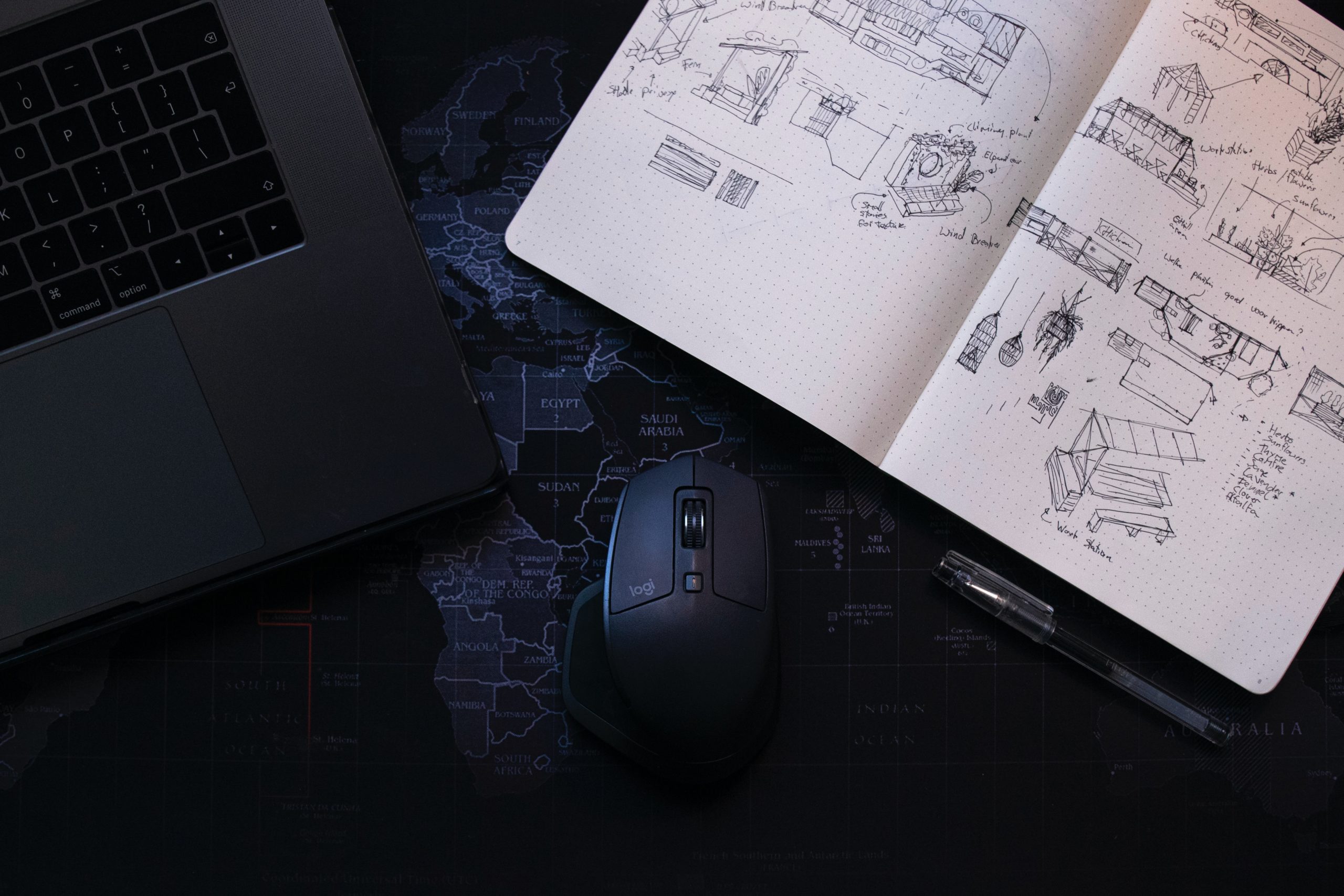 Sketching is a quick drawing technique. Classic sense, sketching is a preparatory stage before the creation of artistic work. Such sketches help artists think through the composition, outline the main lines and assemble the elements of the future work.
Fast does not mean poor quality. Sketches are drawn at once, in one approach, and without any preliminary work. They do not make corrections, and the lines are printed with confident movements.
Now sketching more often means a way to visually express the idea and quickly convey the image. Such a drawing shows the main features and basic details of an object or concept. And it also works as a tool to help explore a topic and develop ideas: sketching is an opportunity to better understand a subject, find a solution to a problem, or document a finding.
Sketching is not only a tool used in drawing or other forms of design, it can also be used in writing literary works. A student from the Faculty of Design and Architecture said the following about sketching: "Sketching is a universal tool that I use when I create my sketches of graphic art. But I first encountered the sketching tool when I was in school. When I had to write my essay for me, I had a problem writing this kind of work. Then I decided to use the element of sketching, and I sketched different ideas that came to my mind. And after a while, I would come back and structure these outlines. So I think sketching is a universal tool, both for design and for other creative fields.
What Kind of Drawing is a Sketch?
Sketches are drawings that express ideas and concepts through visual images, and their applied function is more important than their decorative one. Their peculiarity is that they do not necessarily refer to artistic practice: in sketching, you do not need to copy the shape of objects exactly, correctly transfer light and shade, or build a perfect composition. What is more important is that a quick drawing performs a certain task: it shows the concept of a product, conveys the mood of a scene, or helps you understand a technique.
Sketches should be distinguished from "unconscious" doodles and "illogical" intuitive drawing. The main thing in sketching is a rational approach and focus on the subject.
How Detailed Should a Sketch Be?
As a rule, sketches show the main contours of objects and do not work out the fine details. Such drawings are not realistic or academic, although this technique allows greater freedom in style and manner of drawing. At the same time, it is possible to accentuate any elements and draw them in detail.
While sketches are used as search and research tools, explanations or questions are often added to drawings. They give the image a context or replace any details.
Why Sketching?
Sketching is a professional tool used in engineering and design development. It helps:
Capture emerging ideas;
visualize the user's path;
find new, unexpected answers;
detect flaws in a concept at an early stage;
agree on solutions with the customer more quickly;
illustrate processes so that they become clearer to both the client and the designer.
Sketching is needed to solve complex problems in UX/UI and design – where it is important to scrutinize and solve the user's problem. For example:
Product designers use sketching to start designing digital interfaces before diving into developing wireframes and prototypes;
 Graphic designers draw sketches, "think through" the client's wishes, and look for workable visual solutions.
Other fields and professions also use quick drawings:
1. Interior designers
Use sketches to choose color schemes and furniture for a room;
2. Architects
Architects show their client's future buildings and constructions in clear drawings, not in the form of complicated blueprints;
3. Screenwriters
Draw sketches on a whiteboard to visualize the relationship between the characters;
4) Engineers
Make sketches of future devices before working out the technical details;
5) Modelers
Use sketching at the beginning of collection development to show the main elements and style of the garment;
6. Managers
During presentations and meetings, sketch processes to be explained to the audience;
7. Illustrators
Can use sketches as final works if these are the drawings that complement the text or tell the story.
Sketching also helps develop creativity. This can be done by sketching situations from memory or by replacing travel photos with quick drawings, for example.
Besides, the habit of making visual notes helps to avoid a creative crisis: when you feel a lack of fresh ideas and stupor, turn to your old sketchbooks and be sure to find inspiration in them.
What Can I Draw Sketches With?
Any means are suitable for sketching: colored or graphite pencils, ink, pens, watercolors. Often special markers are used – alcohol, acrylic, watercolor, and chalk – or several different materials are mixed in one drawing. In sketches, the fast transfer of an image is more important than aesthetics, so choose tools that help you draw clearly and confidently.
You can sketch on any surface – the main thing is that they are comfortable and help to solve a specific problem. For example, when an architect needs to show clients a sketch of an apartment complex, it is better to use a piece of wattman. For travel-sketches suit, a notebook, and visual research for corporate identity is better done in an A4 or A3 sketchbook.
In addition, any sketches can be done digitally – for this. You need a graphic tablet and stylus.