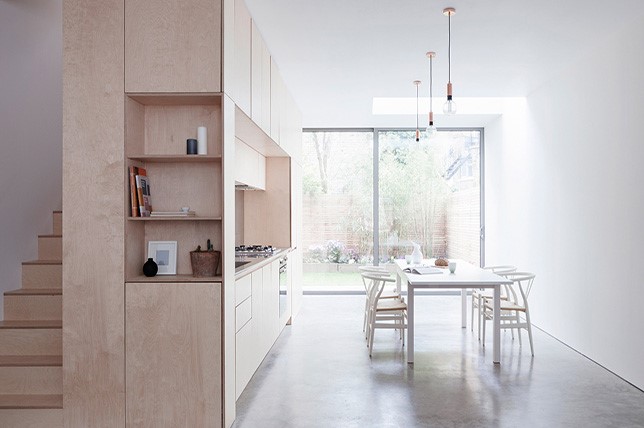 Are you tired of living in an overcrowded or cluttered space? You might want to try a minimalistic style for your home.
Minimalism is ideal for homes that have limited square footage. This style allows you to make full use of all the space available in your home in terms of style and functionality.
In trying to achieve a minimalistic home, your space doesn't have to be devoid of life. Rather, a minimalist style should bring in more comfort, light, and life. Read on to learn more about minimalistic home design.
The Advantages of Minimalistic Style
Increased Beauty and Elegance – A clear, uncluttered space surrounded by simple and elegant pieces of furniture makes your home look graceful.
Easy Cleaning and Maintenance – Uncluttered floors are easier to vacuum and dust. You don't need to move many items before you can clean your home.
Stress-free Living – Minimalism includes storing most essential items out of sight, in their own allocated space. That way, you can easily find the items when needed.
Features of Minimalistic Homes
If you want to create a minimalist home, keep the following characteristics in mind:
Neutral Colors
Most minimalistic homes go for white as the interior color. That's because white highlights the amount of free space available in the home.
Light grey and beige colors also work well for minimalist home designs. If you want to create a minimalist home design, choose neutral colors that work best for you.
Clear Surfaces
A minimalistic home should have as much free space as possible. This means getting rid of some of your possessions.
When redesigning your home to achieve a minimalistic look, be sure that the flat surfaces such as the walls and floors have very few items on them. Aim for one or two pieces of furniture or decorations on any flat surface. You shouldn't have more than three decorations on each wall of your home.
For example, consider having only a couch, a small table, and some entertainment devices in your living room.
Clean, Light-filled Rooms
The minimalistic style usually features clean, open, and well-lit rooms. These rooms are free from clutter, and they reflect an artistic design.
They have essential items only, which makes them airy and breathable. Make sure your minimalist space has plenty of natural light, which will make it feel warm and comfortable instead of cold and dull.
Visual Interest Through Materials
A minimalist space is not without attractive elements. You can design the concrete lintels or flooring to be eye-catching. Make sure you position the windows to not only allow a maximum amount of light into your home but also serve as a feature of interest.
Consider a fully blank wall except for one vibrant, bold painting. An eye-catching contemporary painting would be a great choice.
When it comes to furniture, avoid trendy pieces that lose their luster quickly. Instead, invest in classics and future-heirlooms that can stand the test of time like the GClub casino.