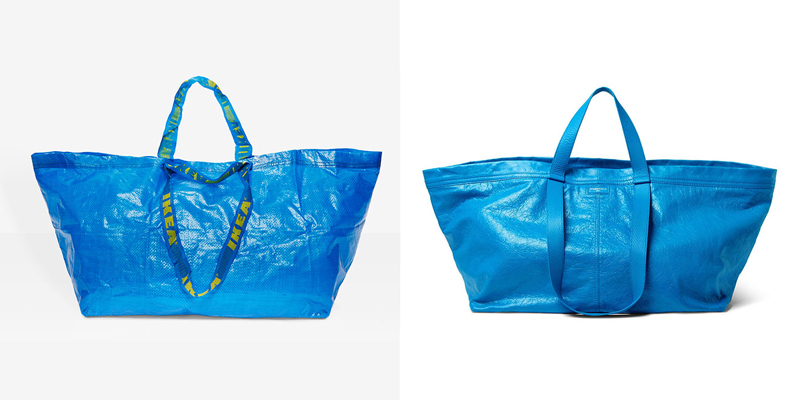 Most of the time, you'll find poor people that are eager to buy luxury brands to upgrade their social status. Sometimes though, it seems that the designers working for the luxury companies dream of designing poor people's designs. For example, Balenciaga's designers seemed to really like IKEA's big blue bags (named Frakta), because the "Arena" bag they sell for $2'145.- really looks a lot like the IKEA bag.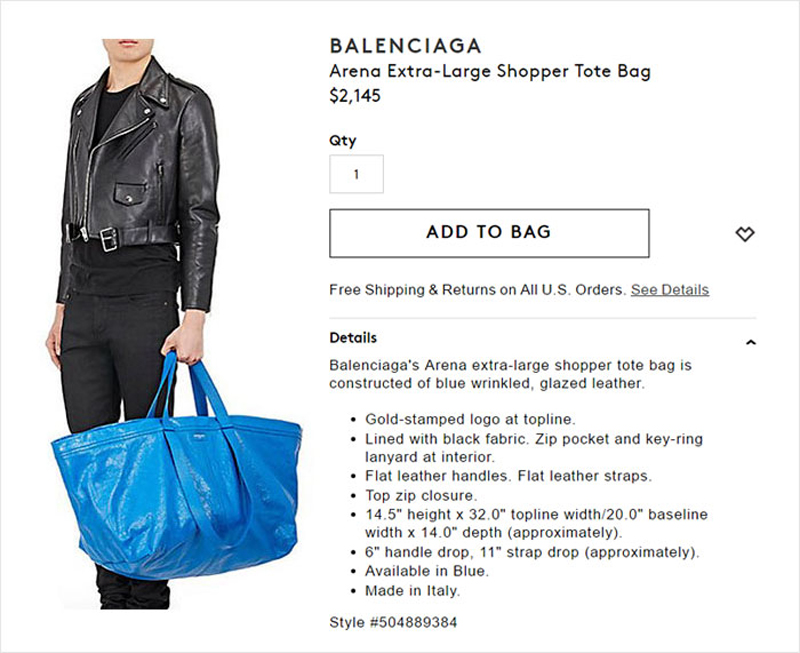 It wasn't yet confirmed by Balenciaga if the bag was a tribute or not, but at first sight, most people would say the design was stolen. IKEA's creative people noticed it as well, and they reacted very, very quickly. The next day, they published an ad for their bag.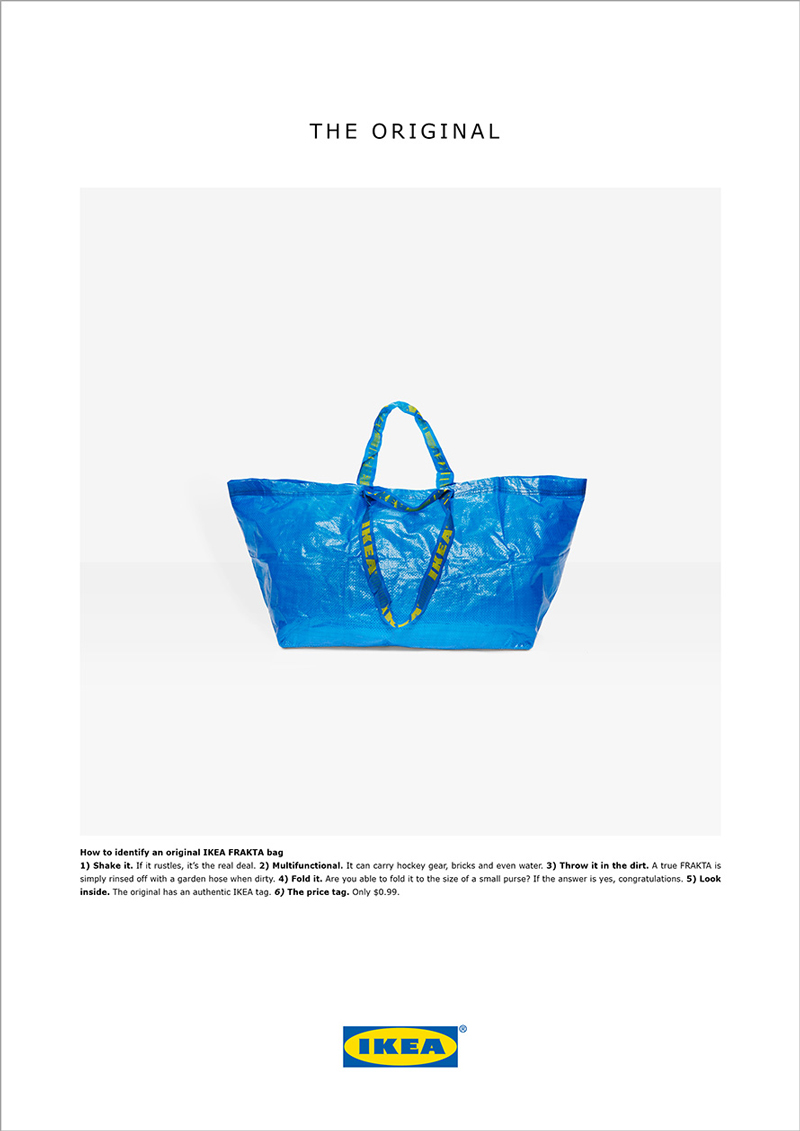 After the IKEA Creative Hub approved the idea, the creative team finished the whole ads within the day, from photo to the final ad.
However, this isn't the first time a big fashion brand gets its inspiration from popular designs. In China, woven bags are very popular, especially among the migrant workers coming from rural areas with many things to carry around. In 2007, Louis Vuitton copied the design of these bags in its 2007 spring/summer collection.

On the picture above, you can see the bags in their original use by regular Chinese people, and in a fashion show. But that's not all, this design is so popular that it seems that even Céline got inspired by it to create some sweaters (or whatever you call the shit the lady under is wearing) in its 2013 Autumn/Winter collection.