WooCommerce Product Reviews Pro allows you to supercharge your product reviews to add filtering, even more review capabilities, and provide additional discussion options. Meet the expectations of your customers by providing the same review capabilities as all large e-retailers in your own online shop.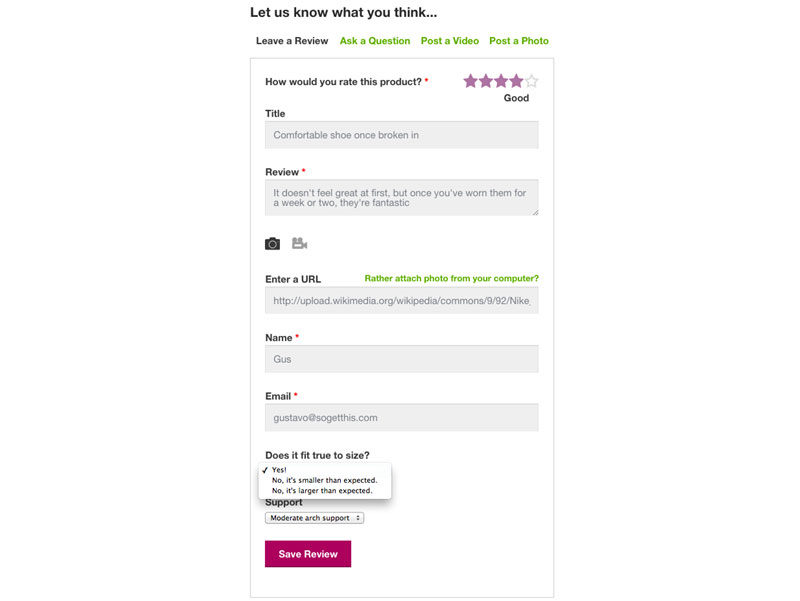 Product Reviews Pro lets you accept product reviews in the same way that you do now, but you can also accept user photos and videos as part of the review, as well as add "review qualifiers" so as to get a clearer and more vivid idea about the product.
Filtering products in the stores today is an absolute necessity that makes the search for goods more efficient. By Product Filters your users can conveniently search for a product in the store, what they are so used to. According to statistics, 75% of users leave the website if they can not find what they are looking for within 15 seconds.
Product Filters makes the process of searching for products faster and simpler. Product Filters is one of those WooCommerce Extensions, in the absence of which you will most certainly lose potential customers.
The Waitlist extension makes your customers happy with back-in-stock notifications. It automatically notifies a customer when a product they were eyeing becomes available for purchase.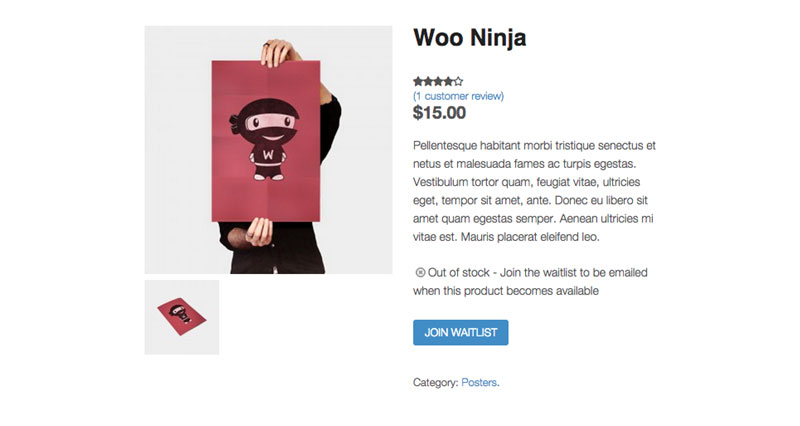 It lets you track demand for out-of-stock items, making sure your customers feel informed, and therefore more likely to buy. You can build up a waiting list of people wanting the unavailable item, then notify the shoppers automatically when products become available, using a simple plugin.
The Additional Variation Images extension enables you to add additional gallery images per variation on variable products within WooCommerce.
WooCommerce will only swap the main variation image when you select a product variation and not the gallery images below it.
This extension allows visitors to your online store to be able to check out different gallery images when they select a product variation and see the samples of different varieties.
PayFast makes your customers feel more flexible including putting down deposits, ordering ahead of time or paying on a weekly, monthly or annual basis.
Customers can sign up with a PayFast account to manage their payments via a payment wallet to pay for your product or service quickly and easily.
A user who elects to pay for their order using PayFast is redirected to the merchant account on PayFast where they are requested to login and make the payment. PayFast handles the payments easily and redirects your visitors back to your website.
At ShipStation, your priorities come first, like finding new customers and growing your brand by sourcing the best products for them.
It is focused to reduce your shipping and fulfilment efforts, helping you ship faster with branding tools that will wow your shoppers. Believe it or not, no credit is needed.
WooCommerce Subscriptions helps you create and manage products with recurring payments which will give you residual revenue you can track and count on.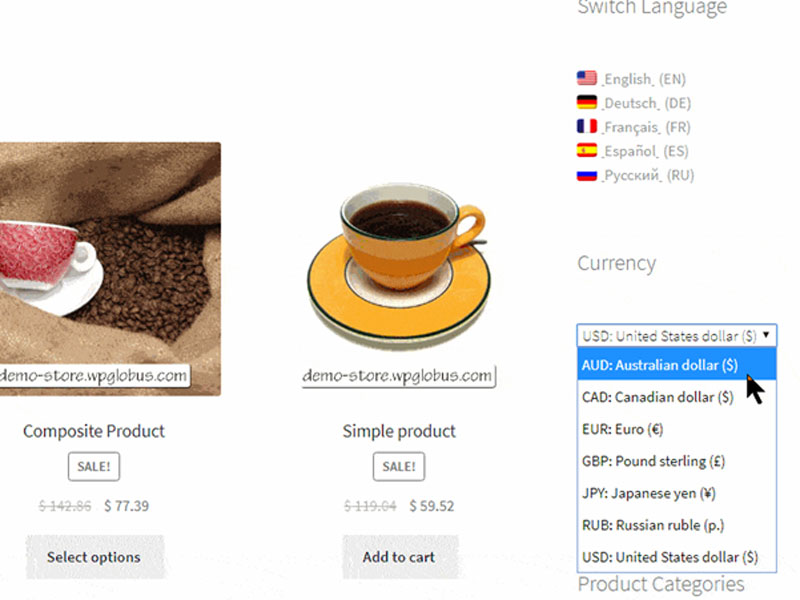 WooCommerce Subscriptions allows you to introduce subscriptions for physical or virtual products and services. You can also create product-of-the-month clubs, weekly service subscriptions or even yearly software billing packages.
Multi-Currency is one of a kind among the WooCommerce extensions, that allows you to switch currencies and re-calculate rates on-the-go.
After selecting the currency using a sidebar widget, you would get to see the prices recalculated automatically, after which you can pay in the currency of your choice.
The WooCommerce Amazon & eBay Integration works to connect your online store with millions of customers on Amazon's & eBay's online platforms which are prominent global online marketplaces.
This is a marketplace listing tool, a fully-featured multi channel solution and inventory & pricing sync all in one powerful extension which at the same time successfully reaches the customers.
When there are many similar products online, shoppers want to compare prices and other features side-by-side to choose the product, there are many WooCommerce extensions to choose, Product Compare tops that list.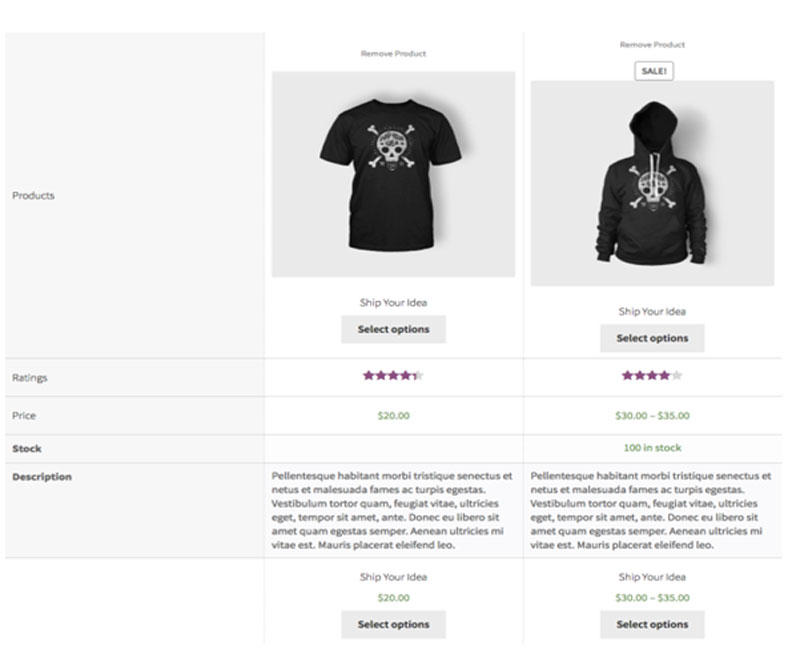 These functional and practical WooCommerce extensions which will make your WooCom really handy for both you and your users. By including a feature which lets them compare products, store owners can help customers make the right choice. If you are running a large store, with many similar products, giving customers the option to compare can make a big difference by making it prompt and convenient for them to arrive at a decision.