Time to update your WordPress blog! The latest version is out with a few pretty cool features, a lot of those features are making WordPress a bit more of a CMS engine.
Post formats
Probably the most interesting feature for web designers. Post formats is a powerful theming feature that lets you tell your theme which presentation to use for your post, à la Tumblr. There are already 9 post formats supported: aside, gallery, link, images, quote, status, video, audio and chat.

Admin bar
You've seen this if you run a WordPress.com blog, personally I'm not a fan of this new feature that's activated by default. You can deactivate it by going to Users > Your Profile in your admin.

Uncluttered writing screen
Many less used boxes like the author, custom fields or trackbacks are now hidden by default, making the writing space look nicer. Of course you can reactivate it easily via the screen options.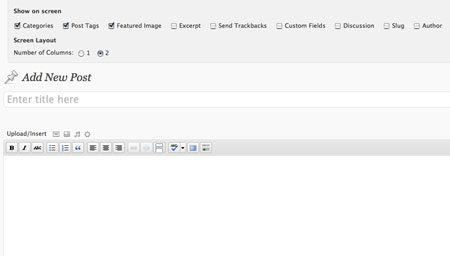 Internal linking
Linking to your old posts made much easier with this new functionality. When adding a link, you can do a quick search to link to an old article.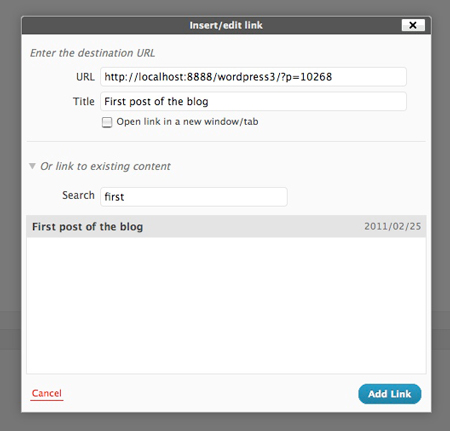 Improved custom post type
You now get the chance to create custom post type archives by activating it in the functions.php file and creating an archive theme file for it.

As usual with WordPress updates, there are tons of other changes under the hood. You can see all the changes on the WordPress Codex 3.1 page.