WordPress has become a tool used by millions of designers for much more than creating blogs. Each week we take a look at what's new with WordPress.
For more regular news, tutorials and tricks, check out our blog about WordPress.
Plugins
WP Teamer
WP Teamer helps you set up a neat team page. The whole thing is made responsive with bootstrap.
This domain is for sale
This WordPress plug-in helps you receive offers for your domains directly from visitors instead of using a domain marketplace.
Themes
Verona
Verona is a unique restaurant & café WordPress theme.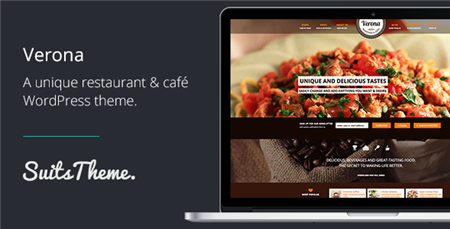 Riviera
A great-looking portfolio theme that can easily be customized through a drag-and-drop interface.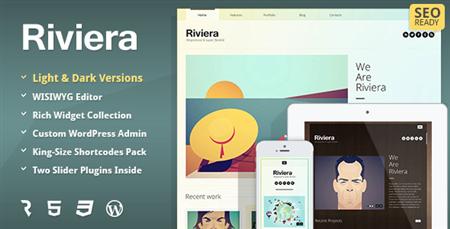 News
What's up with WordPress news sites
I was sad to hear that WP Daily was shutting its doors (very quickly), if you were a subscriber I suggest you take a look at Poststat.us, the best WordPress news site nowadays in my opinion, they just launched a redesign.
A Newbie's Guide to the GPL and WordPress Licensing
There is a section about WordPress in the article, it's good to understand how the scripts you use are licensed.
Tips & Tutorials
5 books every user interface designers should read
Check out some of the best books to learn about user interface design.
WordPress Form Builder Plugin
Ajax form pro for WordPress helps you to create advanced form very easily. It takes out the hard work of creating forms and allows you to do stuff you couldn't dream of.
How to Customize & Simplify the WordPress Admin
A detailed look at how to rebrand the WordPress admin for your clients.