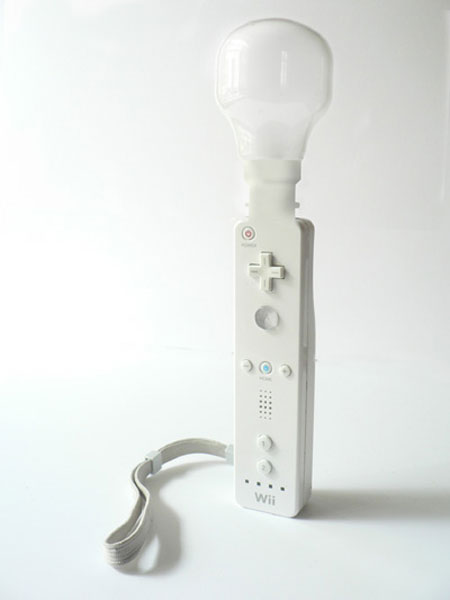 The Wiimote multiple hacks have pushed some to think of new (fake) concepts.
In itself, the Wiimote is already an amazing object that revolutionized the way video games are played. This is not so surprising since Nintendo has a habit of being one step ahead of other video games companies.
The more surprising thing is what has been done with the Wiimote, extending it far beyond what it was designed for. From what you'll see in the following examples, the creativity of some übergeeks has no limits.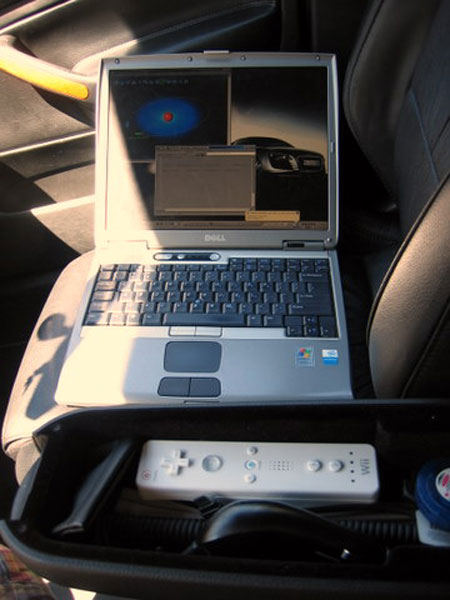 The Wiimote car accelerator
To make sure that you're driving the geekiest car ever, explanations here.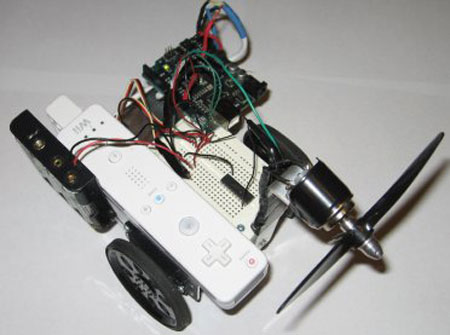 Wiimote controlled firefighting robot
It has IR sensors which can detect a candle and a bluetooth transciever to communicate back to a host computer. For those interested in knowing more, check out this article.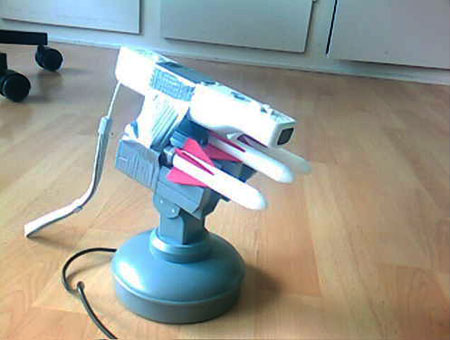 Auto-aiming autoturret
This instructable will teach you to turn your usb missile launcher in an autoturret which will find and aim at IR targets. Learn how to do it on Instructables.
Wii Guitar Pitch Bend
Another creative use of the Wiimote, sound effects on a guitar. (video link)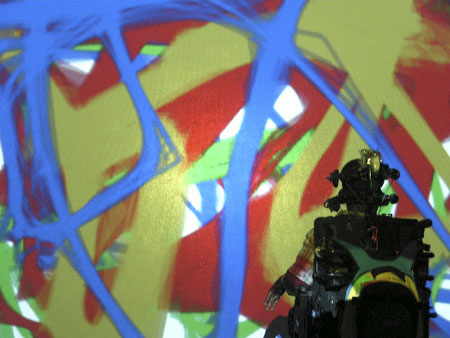 Digital wheel art
An interesting idea: helping those with disabilities to express themselves creatively, and the Wiimote helps once again…
3D Studio Max Motion capture
This is just amazing too, transmitting movement to animate an object on 3D Studio Max using the Wiimote. (Video link)
At last but not least, don't miss this talk by Johnny Lee at TED Talks. Johnny made himself famous by creating with the Wiimote: an interactive whiteboard, touchscreen or head-mounted 3D viewer. Just amazing.