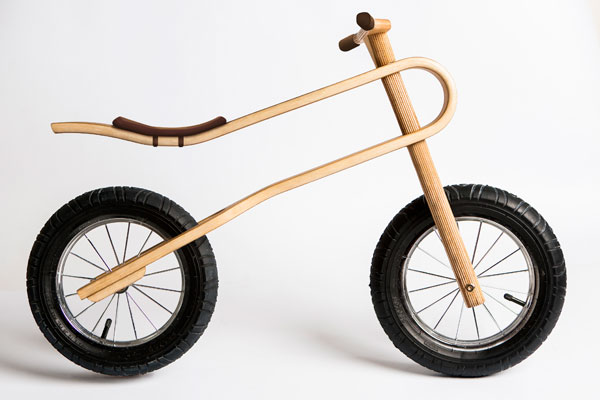 On first look, the ZumZum bike looks awesome. On second look, it is much more than that. It has a great design, yes, but it also has many features that make it more usable, more healthy, and good for your child's development. Juste take a look at the graphic under to see some of these features.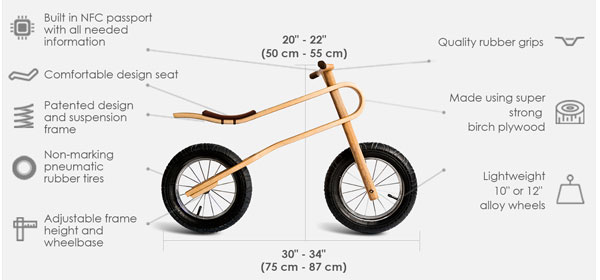 The Kickstarter project
To fund the bike, the ZumZum team chose to trust the people and get the money directly from them through a Kickstarter project. It already got some tremendous support and will soon reach it's first goal.
Supporting the project now will allow you to get the bike at campaign price, so don't hesitate to make your daughter or son happy!
A gorgeous design
Famous biker Steve Peat helped the design team to work on the bike's design. I could describe it, but I'll just let the images speak for themselves.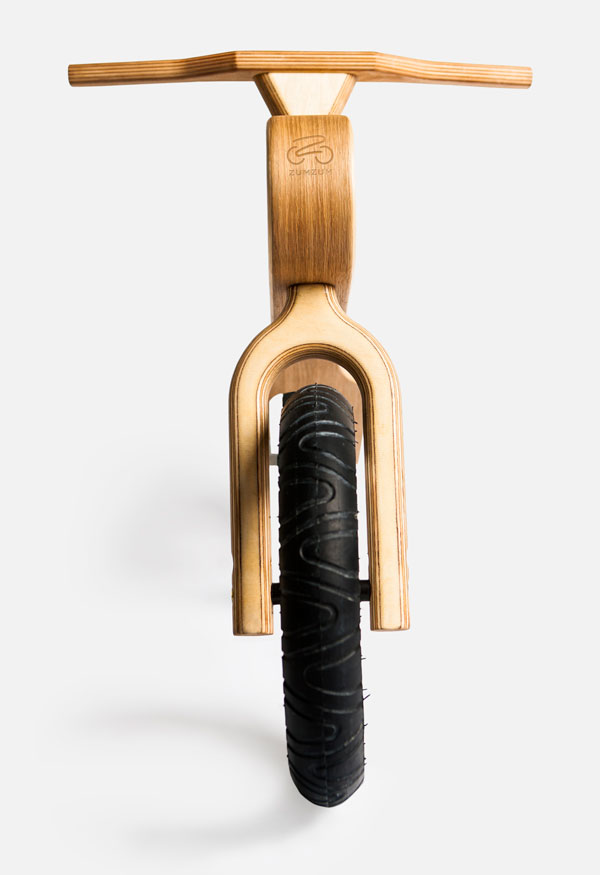 A brilliant suspension frame
The natural suspension system of the ZumZum bike takes good care of your children's spine, no worries of them getting their back hurt because they take a bumpy road. This bike is perfect for healthy exercise that develop strength, balance and coordination.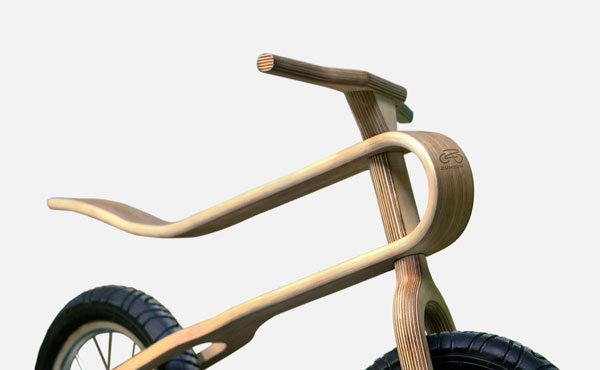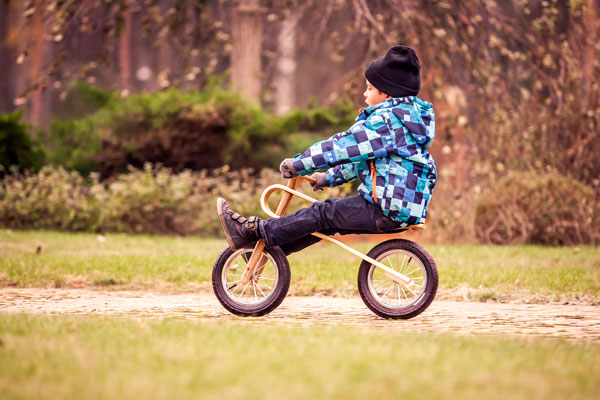 A lightweight bike
Yep, the wooden frame is so light even your cute little daughter will have no problem carrying it.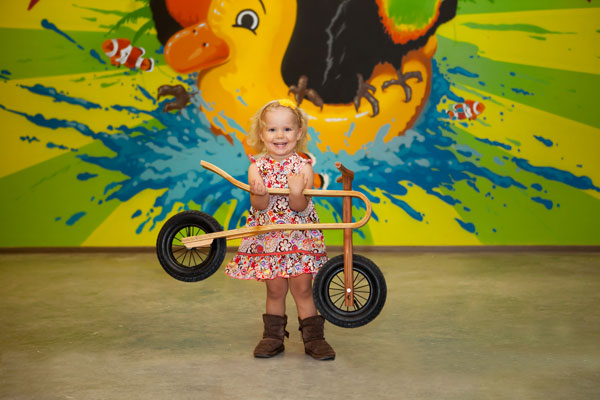 Or daddy, with just one finger…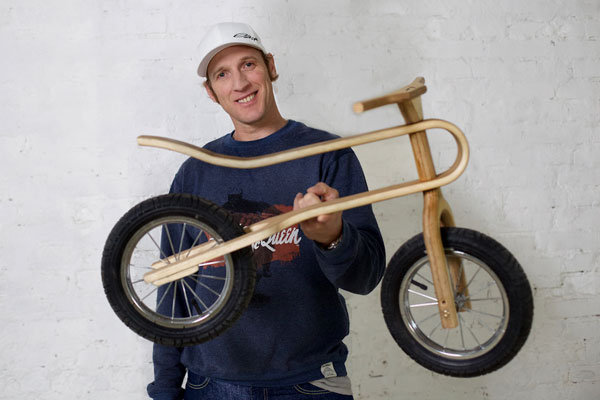 Perfect for indoor use
Thanks to non-marking tires, you won't have to worry about your floors when the kids play in the house. Oh, and the lightweight wooden frame will not break your walls either.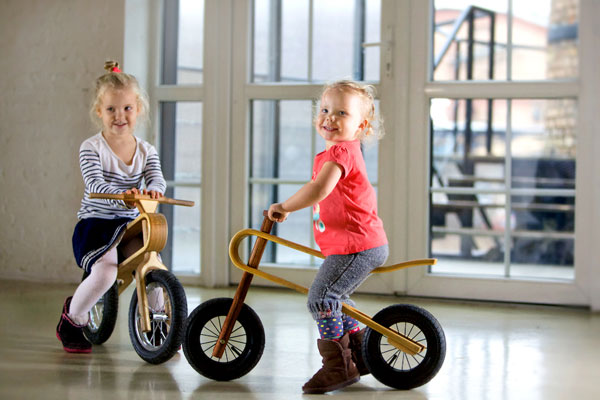 Or outdoor use
The adjustable wheels, that come in two sizes, allow kids to stroll around on pretty much any surface. You might still want to avoid fire, but you can even go in water with it.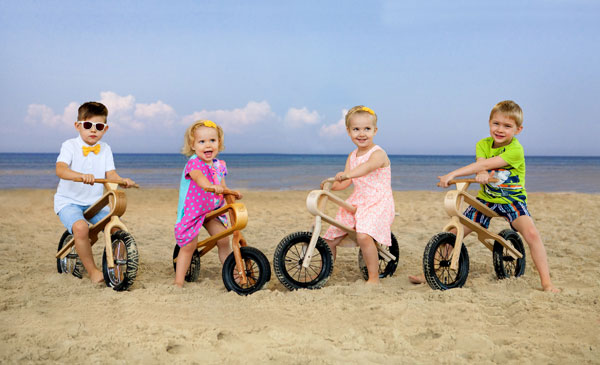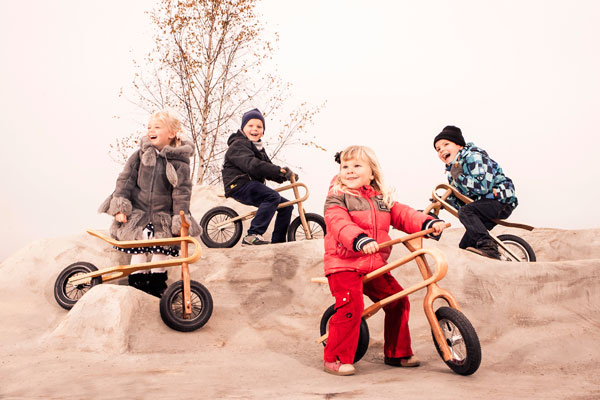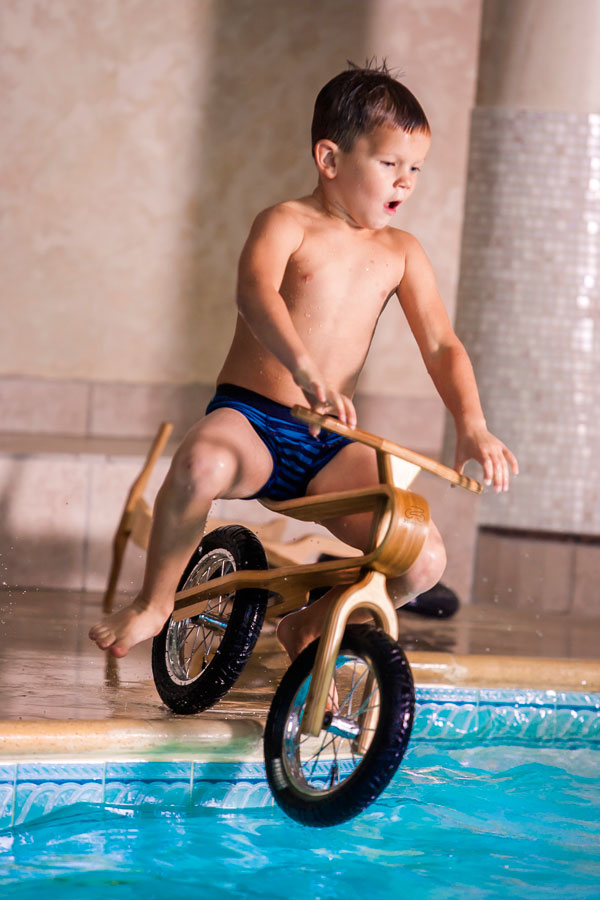 Built-in NFC tag
This is just another thing you won't get with lower-end bikes, a tag that allows you to identify your bike with your smartphone and get information about the owner. Who said geeky?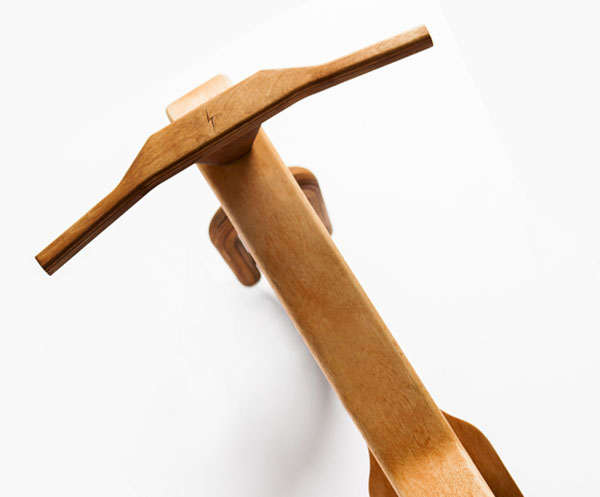 So why should I support the Kickstarter project?
First, you should support the Kickstarter project because I will, and I need to make sure that it succeeds and that my son will get his bike, that's already a good reason. If you are still not convinced, just take a look at these few points on the image below and you'll be convinced.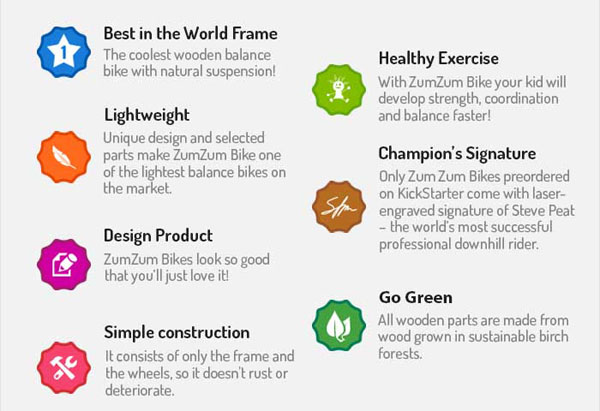 And of course, if you are looking for just bike saddle, you'll find the best ones if you click here.