Iconic logo designers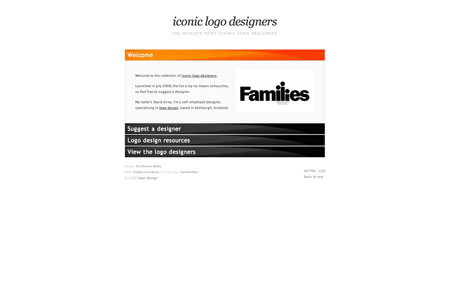 Logo lovers will be glad to discover David Airey's new site: iconic logo designers. The popular logo designer introduces there some of the world's most iconic logo designers. Many of my favourite designers are represented there, such as Otl Aicher, Armin Hofman, Saul Bass or Alan Fletcher.
I also got to discover some designers I didn't know of before, and so you will also probably. So go take a look at the site, and while you're at it also go visit David's other blog, Logo Design Love.