Bathrooms are often overlooked by people when decorating their home. Luckily, interior designers usually know what's up and take good care of this very private space in the house. Boss Design recommends that if you are living with other people, whether they are just flatmates or family, the bathroom becomes de facto a retreat space and should be treated as such.
In this post, we take a look at some furniture, tips and tricks that can turn your bathroom into a more relaxing place.
1. Don't be afraid of color
White and very pale colors are often associated with cleanliness and hygiene, thus the regular use of these very light color schemes in bathroom designs. This doesn't mean that your bathroom should look like a hospital! Add some bright color touches, be bold with your use of color and it may very well help to brighten your mood.
In the following example, you can see the result of the collaboration between designer Katie Ridder and architect Peter Pennoyer. Now go ahead and tell me you wouldn't want a bathroom like this.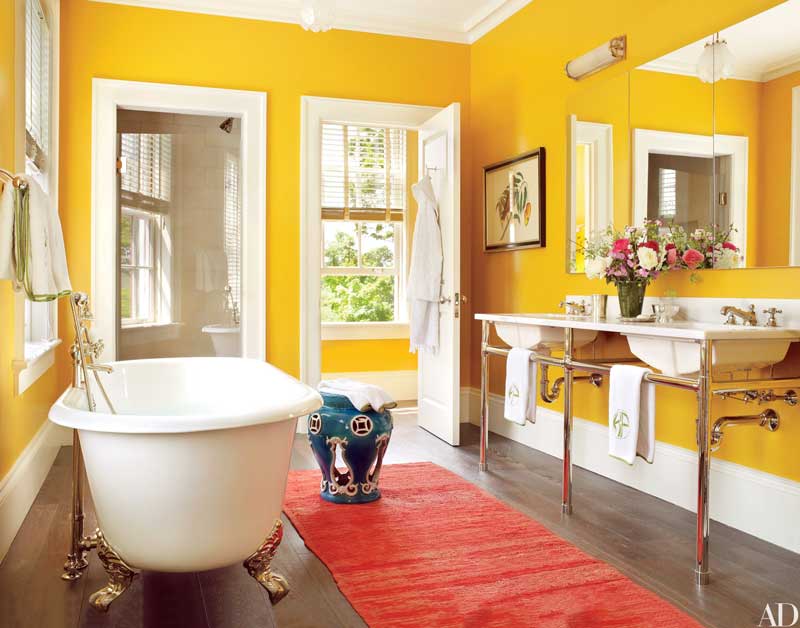 2. Choose the right shower stall
If you don't have a bathtub, or if you want both a tub and a shower stall, you should always make sure to choose carefuly. One good place online to find the right shower stall is Decoraport, a site that has anything you can need for your bathroom.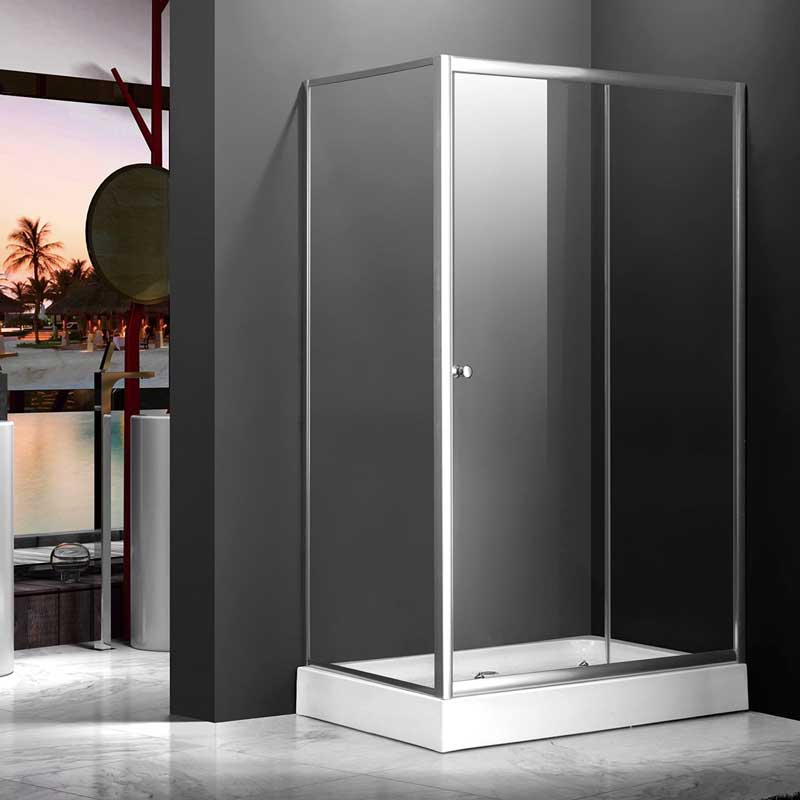 3. Bring some plants in the bathroom
We rarely put plants in our bathrooms, and we are probably wrong about it. Plants bring some life into any room, and there is no reason to not add plants where you wash. If your bathroom is too small, just use tiny plants, if it's big enough, you can use these amazing planters we featured previously on Designer Daily.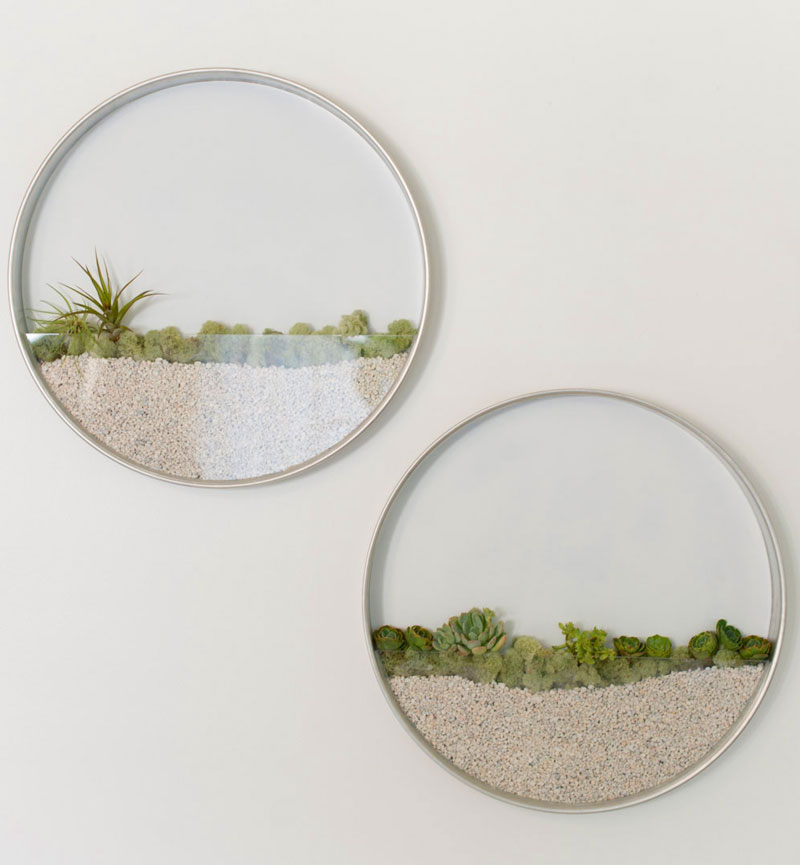 4. Improve your bathroom storage by yourself
There are plenty of way you can easily improve the storage in your bathroom, and they don't cost much! DIY & Crafts Magazine published an excellent article with over a dozen tips and tricks to store anything in the bathroom.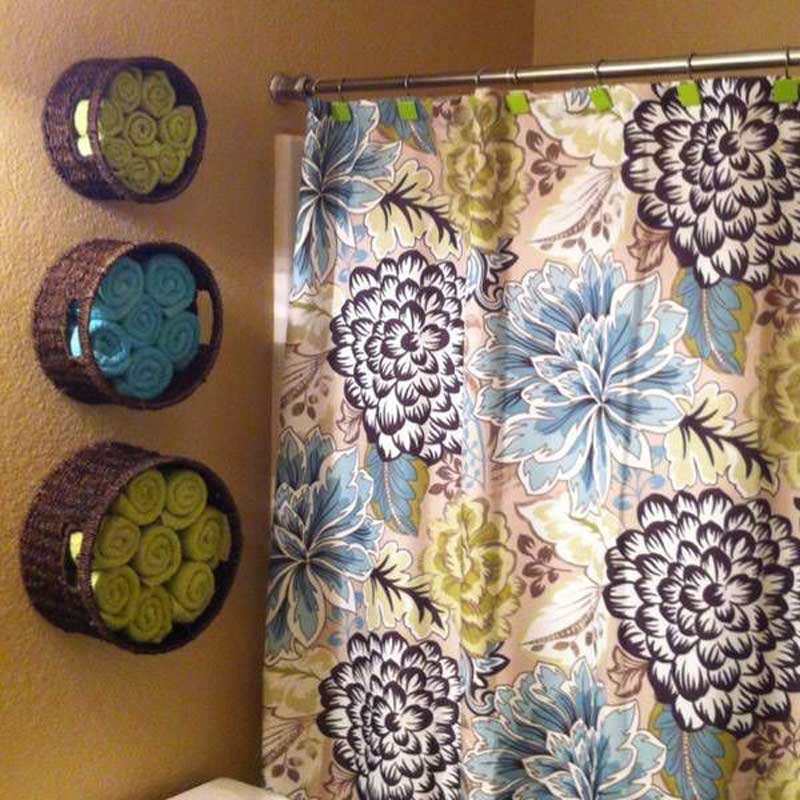 5. Keep it simple
You don't have to, but keeping things simple can be the best way to make your bathroom more relaxing. Minimalism can work well in pretty much any field of design: graphics, furniture, product, web,.. anything less cluttered will give you a feeling of peace of mind. For interior design it's the same, keep the clutter away to make your space a zen one.
This bathroom design by Amy Lau makes a splendid case for simplicity, who needs more when you have such a beautiful bathroom. I don't think I would even bother going to the other rooms anymore.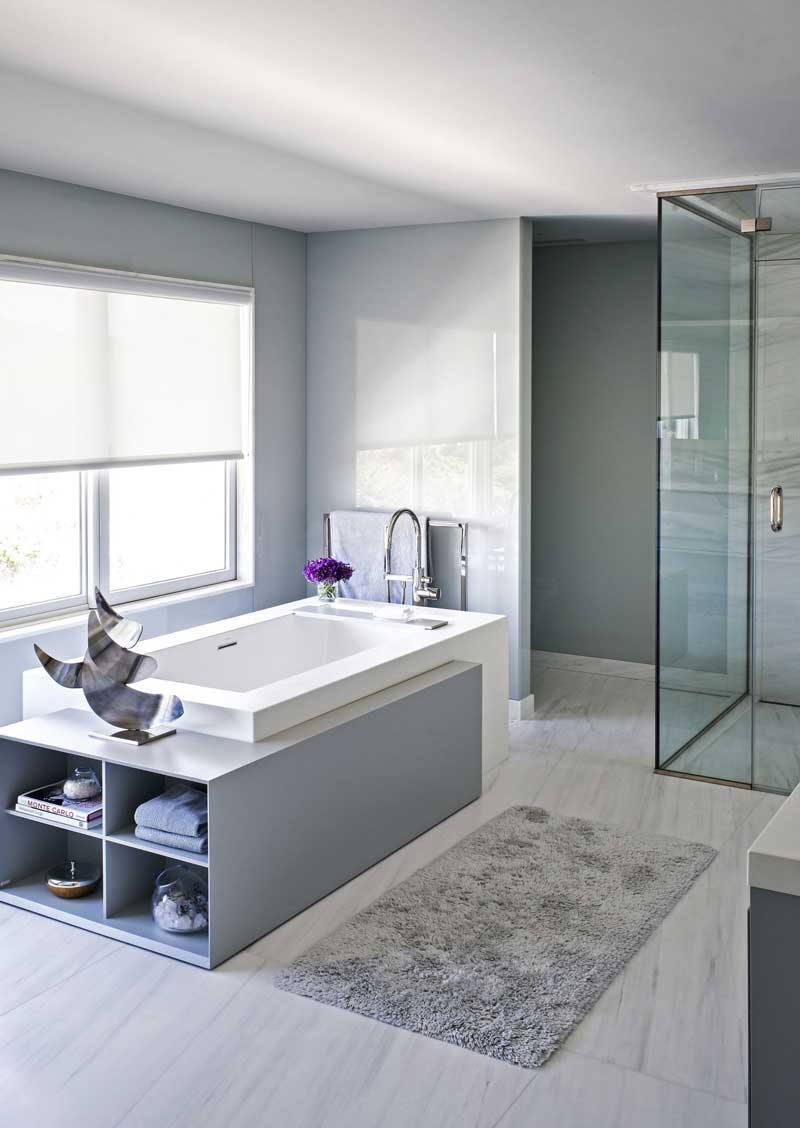 6. Give it a good view
Ok, so this is a bit unfair for people living in the city. If you rent a downtown appartment, you probably don't have enough space for a bathtub like the one on the picture below, and you wouldn't want people living in neighboring buildings to peak inside. So if you are rich and own a huge land with a lake, please do yourself a favor and get a bathroom window like this.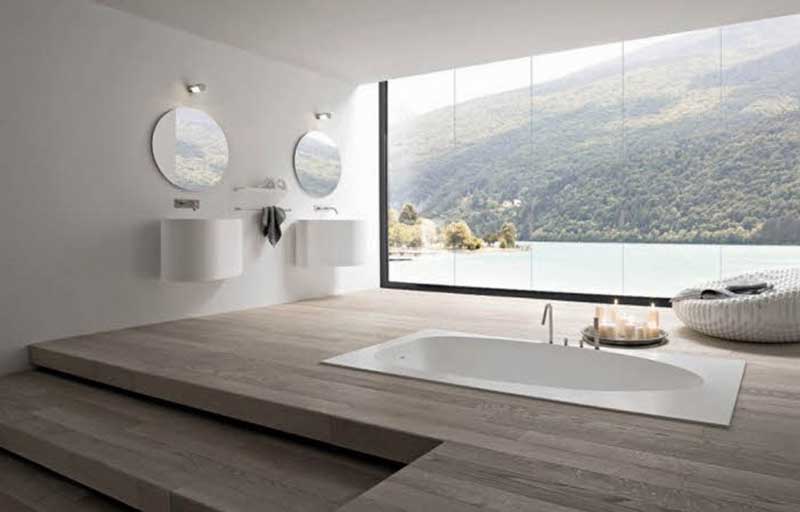 7. Get a freestanding bathtub
These are so elegant that we even wrote an entire article about it, you should check out what we wrote on freestanding bathtubs. This kind of bathtub is often the best choice for a classy space.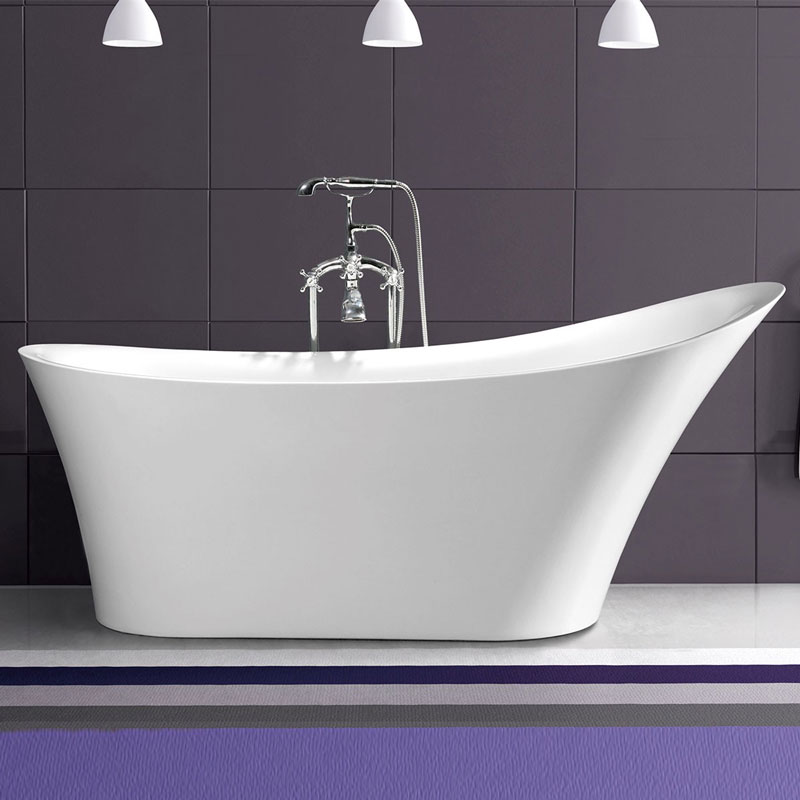 8. Add a nice rug
In most rooms, people understand that adding a big carpet changes the look and feel of the space, turning it into a new environment. For some reason, we are reluctant to use carpets in bathrooms. Well, actually I know the reason, it's because of the room's moisture level.
However, there are carpets designed specifically for bathrooms, and not all of these carpets are ugly, some look really great and will upgrade the whole bathroom design for quite little cost.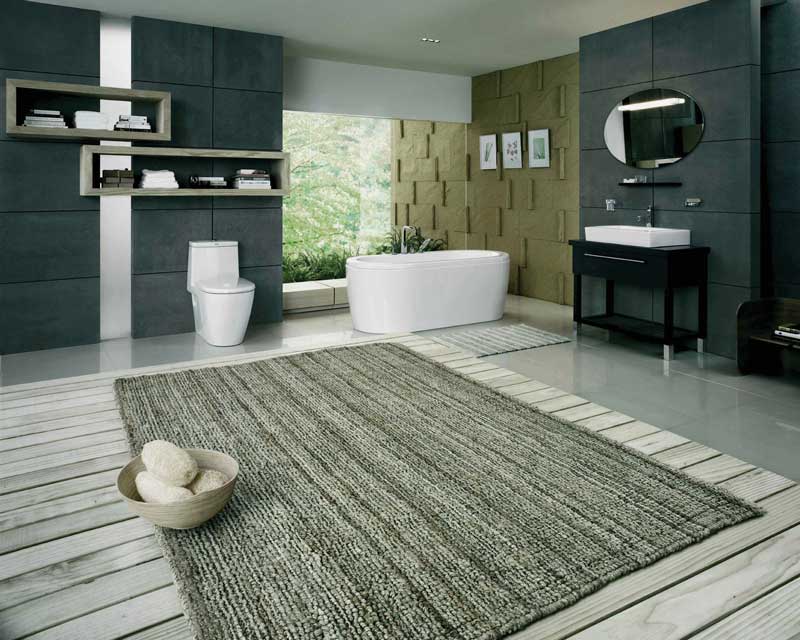 9. Get inspiration from a specific style of design
There are many well established design styles that you can pick ideas from. Which style you'll choose will really depend on the look-and-feel you'd like to go for and on your personal preferences.
On the following example, you can see a gorgeous example of Scandinavian interior design style applied to the bathroom, but you could go for Asian, Tuscan, or New York style as well (among others).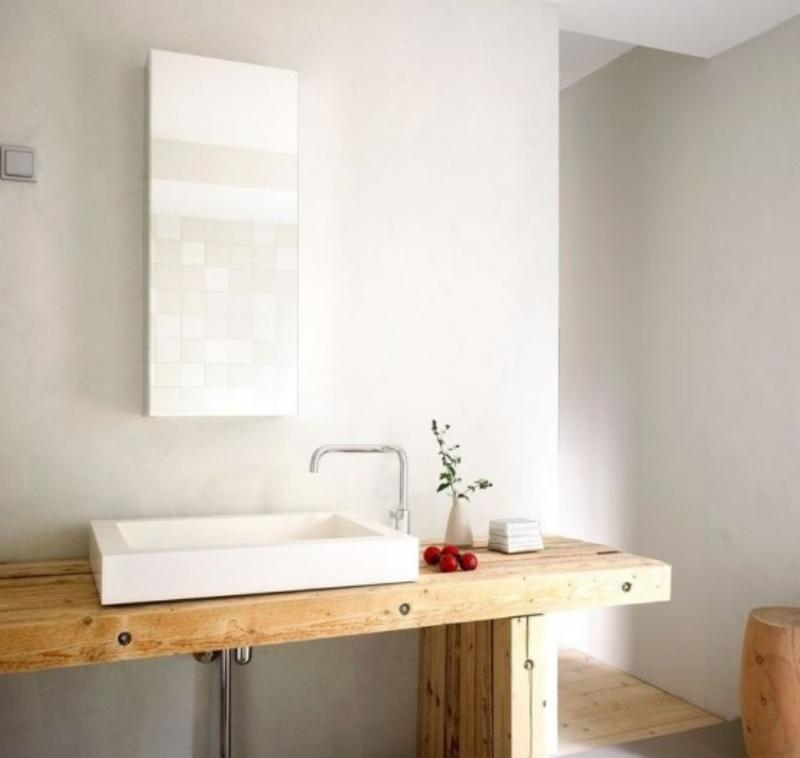 10. Pay attention to details
As the saying goes: "The devil is in the details". This saying is spot-on when it comes to design, a little detail can make or break your design, so it's important to make sure that you didn't leave some small detail poorly executed, and that you paid attention to add an extra touch when your design seems to be missing it.
In the example below, you can see a beautiful mirror, with a wall made of "cold" material, and a beautiful cold light that comes from behind the mirror. Everything looks gorgeous, but it wouldn't really feel human without the slight color touch brought by the flower vase.