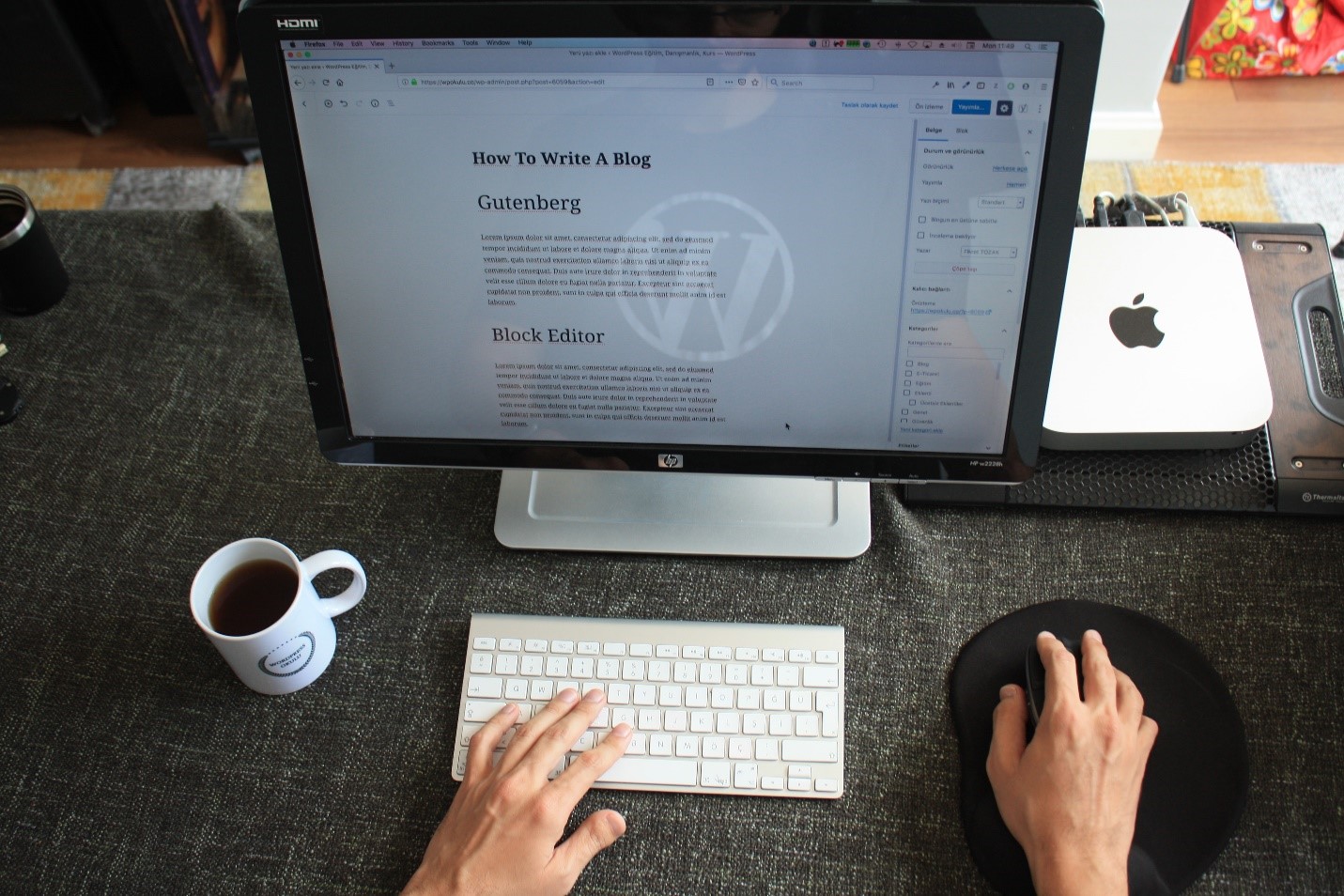 Do you wish you had the skills to build beautiful, fast, feature-rich websites? Do you ever worry you'll be stuck using generic-looking designs because you're lacking design and coding skills? Well, you can stop wishing and worrying. When you build websites with WordPress, your sites can look like they were designed by a pro even if you aren't one.
Let's look at why you might want to build your next website on WordPress, and then explore some tools that can help even non-designers build better WordPress sites.
Why WordPress is a Good Platform for Non-Designers
If you aren't in a position to design and code your own website from scratch, and you can't afford to hire a designer yet, self-hosted WordPress is a great option. After all, there's good reason it's the world's most popular content management system, powering around 34% of the internet.
The reason WordPress is so good for non-designers is that there are so many pre-made tools available to you – from themes (designs) to plugins (which add new site features and capabilities).
Then there are the plugins that more directly make it easier for non-designers to customize the look and feel of their sites – page builders.
What are WordPress Page Builder Plugins?
WordPress page builder plugins let you lay out the content on your site's pages in a more visual way rather than requiring any special design or coding skills.
This can mean a drag-and-drop interface allowing you to arrange modules (like text sections and contact forms) or it can involve visual editing (where you can make changes from the front-end view of your site).
While some WordPress themes have their own custom website builders built-in, there are several popular page builder plugins you can use with your favorite themes as well.
3 WordPress Page Builders for Non-Designers
Let's look at three of the most popular WordPress page builder plugins that can help non-designers build more complex websites (and let designers build sites faster). A screenshot for editing a text module is included for each to give you an idea of each plugin's interface.
1. WPBakery / Visual Composer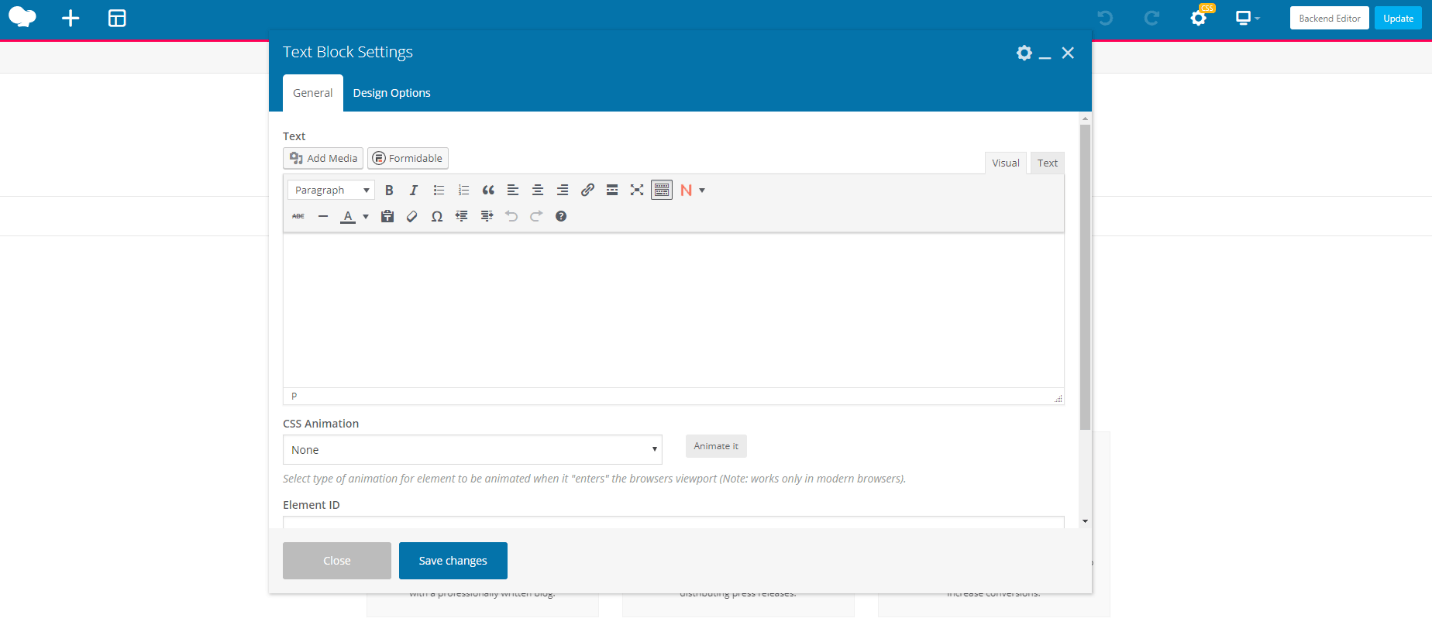 WPBakery and Visual Composer have a slightly complex branding history. The old Visual Composer page builder plugin is now WPBakery. And the new Visual Composer plugin is a more advanced website builder that basically lets you format your entire site (including headings, footers, etc.) instead of just the content area within a larger theme.
WPBakery is a premium plugin that currently costs $59 per year for a single-site license. Multi-site licenses are also available.
This plugin offers everything you'd expect from a WordPress page builder, from drag-and-drop editing to front-end visual editing. One of the reasons WPBakery is one of the most popular page builder plugins, aside from being one of the originals, is the fact that you can use it with any base theme you'd like.
Get the Plugin: WPBakery
2. Elementor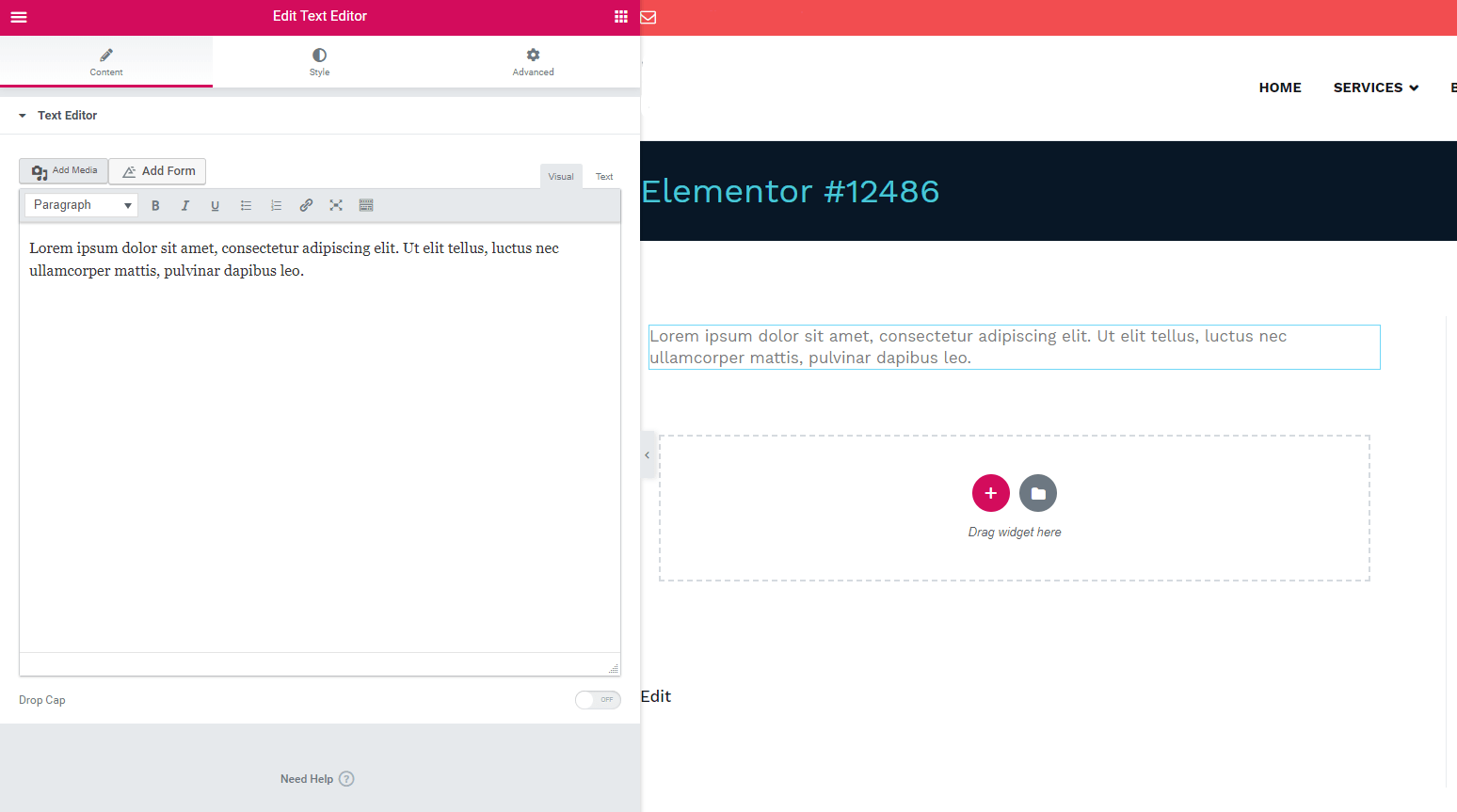 The Elementor page builder plugin comes in both a free version and a premium version (starting at $49 per year for a single-site license).
Again, you'll find a drag-and-drop interface to make designing custom WordPress pages easier. And both the free and premium options can be used with most WordPress themes. The free version gives you 30 widget types to choose from, while Elementor Pro has 50+ advanced widgets.
Similar to Visual Builder, Elementor Pro goes beyond typical page builders for your content. It can be used as a full-site editor, letting you essentially build or customize your entire theme.
Get the Plugin: Elementor Free | Elementor Pro
3. Divi Builder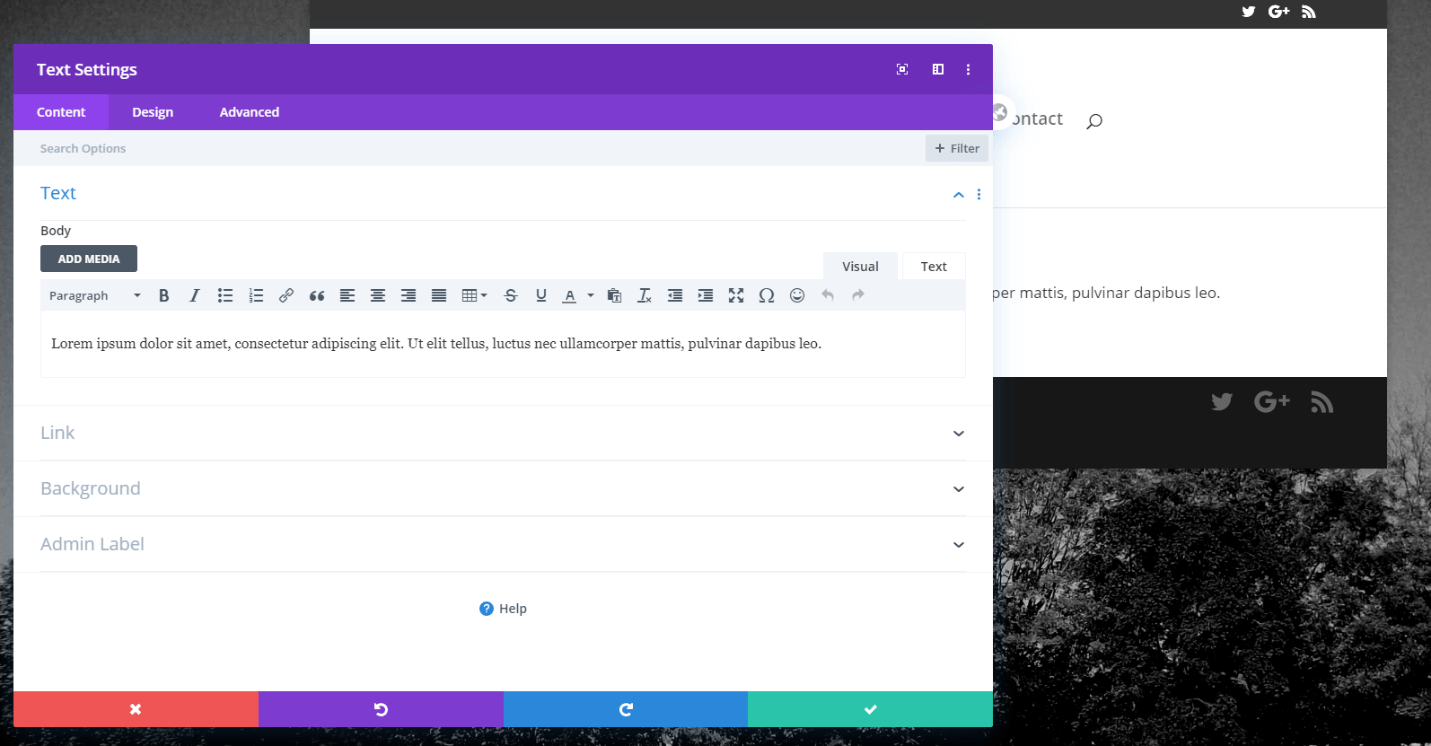 The Divi Builder is available to Elegant Themes members, along with all their themes and other plugins (like the Bloom email opt-in plugin and the Monarch social media plugin). Membership currently costs $89 per year, or you can get lifetime access for $249.
You can use the Divi Builder from within their Divi theme. Or you can use it as a separate plugin with other themes. The Divi Builder allows for both back-end and front-end content design.
Elegant Themes recently released Divi 4, which made major changes to the builder, allowing you to use Divi Builder to design and edit your entire site or theme – not just the content area. In addition to 40+ available modules, Elegant Themes provides 800+ pre-made page layouts you can access through the layout library.
Get the Plugin: Divi Builder
You don't have to be a professional designer to build beautiful modern web designs with WordPress. Whether you're looking to launch a new site or improve an old one, give one of these WordPress page builder plugins a try.