Sports have become an increasingly important element of global entertainment as the sports industry continues to expand year after year. In that context, nothing beats a quality sports marketing campaign, and that's especially true now that the internet has enabled live broadcasting of practically any sports event, whether it's on a TV network or a social media live stream. The most effective sports marketing campaigns promote brand loyalty, resulting in higher income, more sales, and loyal fans for years to come.
Social media marketing is frequently used in sports to promote particular athletic events and games as well as to create a bond between sports teams and fans. The fact that 4.74 billion people all over the world use social media platforms is reason enough why marketers want to make use of this enormous possibility. Sports marketers at clubs, leagues, organizations, and sports equipment companies may catch the attention of sports fans and prospective sponsors while also expanding their reach to new audiences if done correctly.
Reading these fun ideas below will give you the necessary inspiration to develop innovative marketing strategies for your sports events.
Post informative content
Thanks to social media platforms, sports fans can easily track all news related to their favorite team, their scheduled games, and other activities. Therefore, it is essential to keep followers well-informed of all changes and news happening around the players, coach decisions, game days, and the game score, among many other things.
To make things easier for the fans to track the game score, for instance, you should post creative scoreboard graphics on all social media platforms. Nowadays, you can easily create scoreboard graphics in a matter of minutes by choosing an appropriate template and adding your team's logo, photos, colors, and score. Then, simply share them on the team's social media profiles.
They're important for keeping fans up-to-date throughout the event and summarizing the game afterward. Also, scoreboard graphics can help keep fans who can't watch the game live up to speed on the latest results by constantly updating the score during halftime, period ends, and the final game score. However, remember that the graphics should consist of just the score.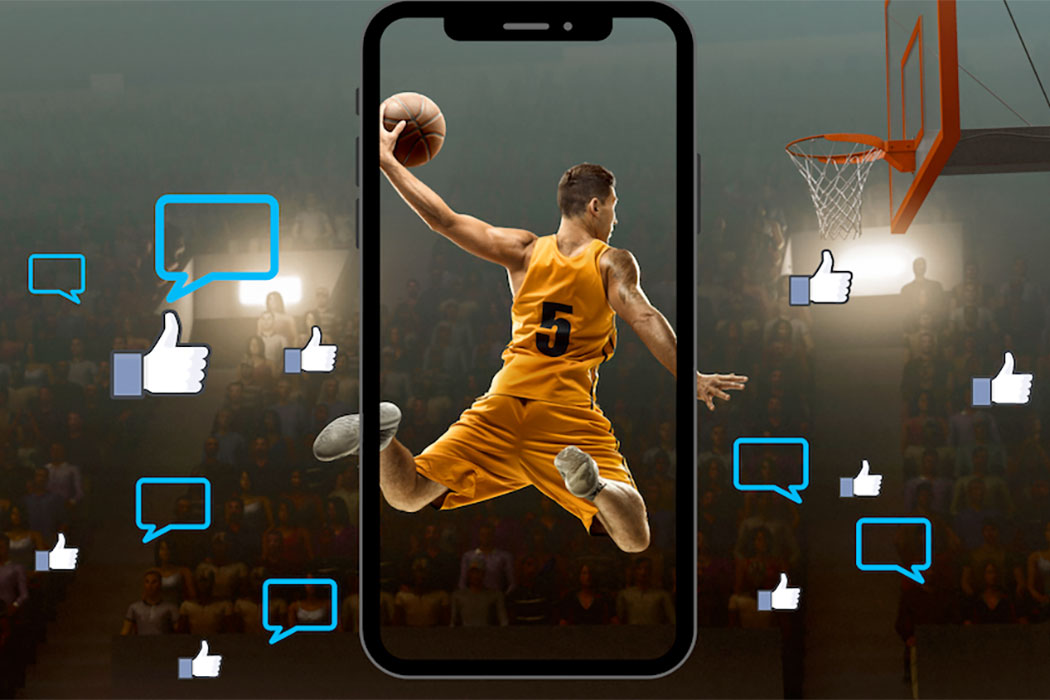 Create fun segments related to the stars of the team
Sports fans want to know everything about their favorite athletes, from gym routines to on-field preparations. Furthermore, many sports fans create a strong emotional connection with their favorite athletes.
So pick the biggest star on the team and create fun segments to keep your audience and followers engaged. Follow the chosen star for one day and create videos and images while they exercise, talk about their favorite gym exercises, or what they love the most about the games and their fans. Share all the content on social media to create a buzz before the next game.
Post teasers for every event
Teaser marketing is an excellent way to interact with your target audience. It is the perfect marketing technique because it creates anticipation among fans. So sports event marketers should create unique design teaser advertisements for each sporting event based on the location.
Social media is an excellent tool for this since it allows you to broadcast pre-game teasers that may entice followers to watch the event. For example, you can upload footage of the stadium, a fun Q&A session with fans, or the athletes getting ready for the game.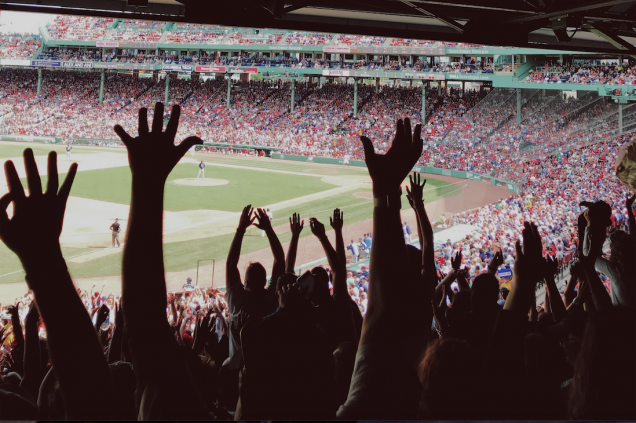 Use hashtags
Implementing hashtags will help you reach more people. Simply use hashtags related to the sports event you're promoting that fans can easily find. The most appropriate hashtags will bring you many likes and followers when they trend, whereas unique hashtags will put your content in front of the right people.
You can also create hashtags related to your sports event, such as #MySportingEvent, ideally followed by the year #MySportingEvent2023, or the jersey number at the start of the game, #TheBestNo7. Also, make sure you include the sports team name in this brief phrase or collection of words to make it easy for followers to mention you in social media comments.
Final thoughts
Sports marketing continues to develop faster than before but also becomes more competitive. That's why it's important to always come up with creative ideas to promote your sports events on social media. The key to succeeding on social media is to appeal to fans' emotions. And to get there, make sure you post informative and visual content, create fun segments with the stars of your team, post teasers before every event, and use hashtags so that your posts are discoverable.