If you're a watch brand in 2019, you'd best be doing something different, otherwise you're just going to get lost in the sea of companies out there all vying for our attention. At Designer Daily, not much slips past our nets when it comes to noticing the design trends currently happening in the world of watches! That's why we're going to list a few of the noticeable crazes we've been seeing lately. Strap in and watch out for these.
Big watch faces
Go big or go home, it seems. Diminutive square faces and circular watch faces the size of a quarter coin are no good here, as wrist-swallowing designs are the order of the day in 2019. We can see why such designs are prevalent, after all, why buy a watch if it doesn't get noticed? Jaeger-LeCoultre is doing some pretty cool world-changing things with its Geophysic Universal Time steel watch, in particular, as it's literally a large map of the world. This is done quite tastefully and is elegant enough to stand side-by-side with Jaeger-LeCoultre's other models, but its $14,300 might be a little off-putting for some. Despite that, it could be worth checking on Chrono24 to see if there's a cheaper one online.
Notable collabs
Hublot has collaborated with Ferrari, Nixon with Metallica, and even Swatch with a famous painting pig called Pigasso. These days, joining forces with big names for a cooperated design is a wise marketing move, as you get two camps interested in your watch that may not have been otherwise. Which metalhead fan could honestly say they would have bought a Nixon watch if some designs didn't feature album art from 'Ride the Lightning' or 'Master of Puppets?' Sponsoring celebrities to be brand ambassadors for your watch brand will always be a thing, but working together on new projects is a trend that will only get bigger.
Weird and wonderful
It's not completely uncommon for unusual watch designs to pop up here and there, but 2019 will see them more than ever. Swatch has always been known to push the boundaries for what's considered a "normal" design, but respected watchmaker Richard Mille has even gone a bit wacky with a series of sweets-inspired watches. Of course, let's not forget H. Moser & Cie., which recently made a watch from living plants and even a model that simply chimes you the time instead of having hands.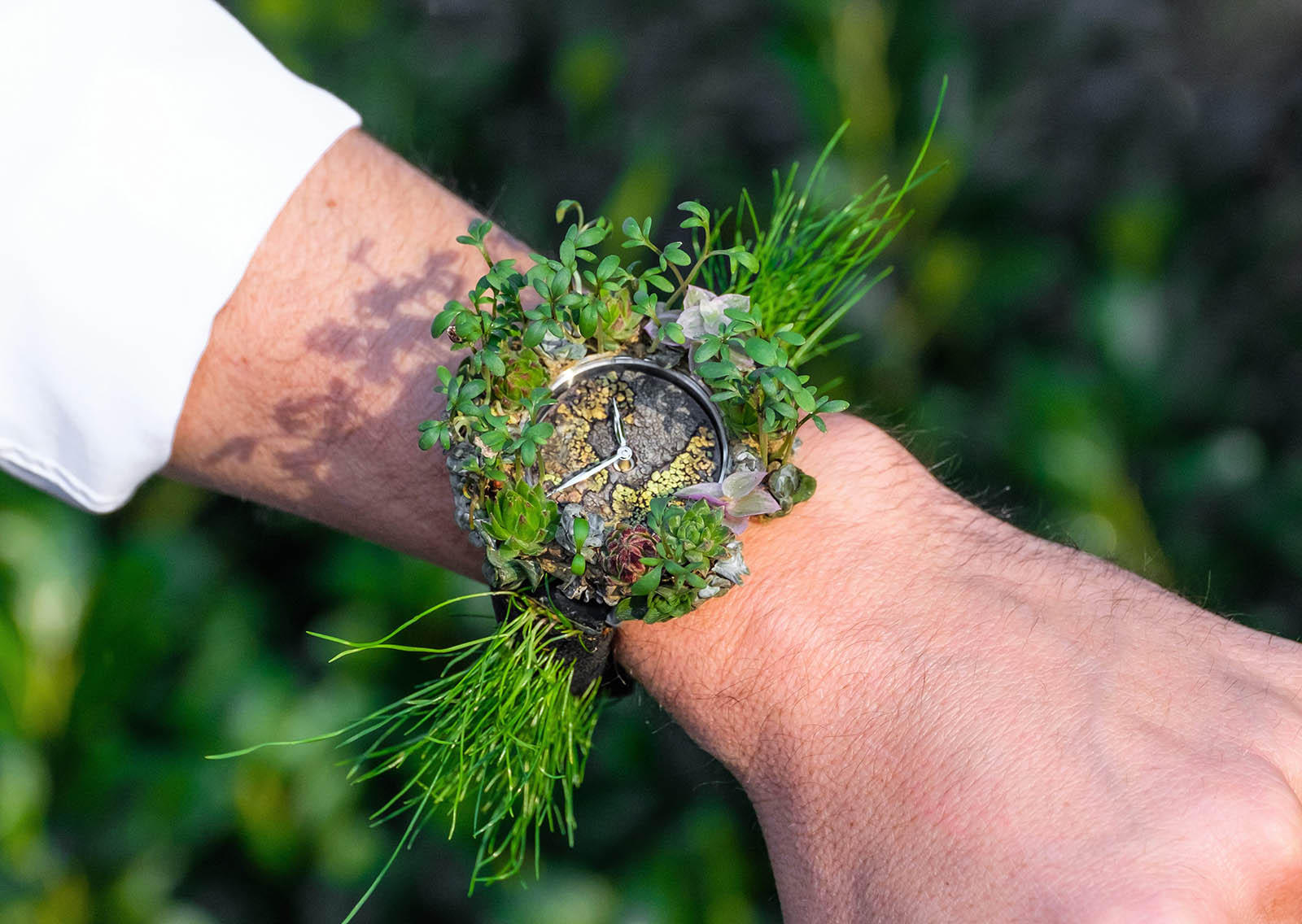 Simplistic
Why so fancy? Swiss watch brands are known to release highly complex watches, with what you could call a "busy" watch face and too many dials than you even know what to do with. In going the opposite direction, companies like MVMT, Daniel Wellington, and Skagen are keeping things simple and producing designs which are literally a blank watch face with hour indicators, as well as an hour and minute hand – literally all you need to know the time during the day. These designs are a lot cheaper, too, which generally keeps customers interested.
Fitness features
Finally, if your watch isn't checking your heart rate or counting your steps, is it even a watch? Smartwatches like the Apple Watch and Samsung Gear have become increasingly popular, as consumers love to have the apps that keep track of everything from the amount of calories burned to how much water was drunk that day. TAG Heuer even released its Connected Modular 45 smartwatch, a true sign that even longstanding Swiss companies are feeling the pressure of staying relevant in the modern age.