A home is a place where after a very long, busy day, you can rest with ease. But you can only rest if the spacesuits you well with comfort. Therefore, it's important to enhance your interior design with your personal touches and décor.
Does having expensive furniture means you have personalized your space? Will lavish paintings, pictures, or posters make your home a better place for you? Any personal space should speak more about you when any visitor steps in.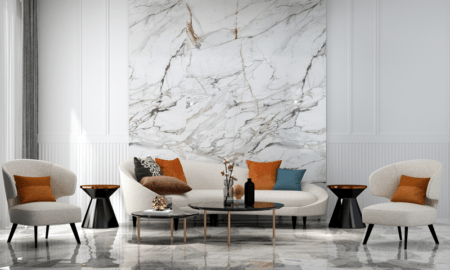 Here are a few tips to make your interior design more personalized:
1. Add Custom Furniture  
Furniture is important as it shows your personal style and dictates the room's flow of movement. Every room will need different kinds of furniture, depending on the use of the room.  
Custom furniture is a great way to personalize your home and make it unique. While it can be expensive to purchase, it's worth the investment because it can be adapted to fit your style, and it can reflect your personality when you place it in the room. Moreover, custom-made furniture can last much longer than store-bought ones.
However, if you're working on a budget, there are some custom pieces that aren't that expensive. Aside from that, you can create custom pieces on your own. For example, if you have existing furniture, you can customize or personalize it by changing the upholstery fabric of your choice. 
You can also change the surface material of a furniture. For example, you can change the surface of your glass coffee table into wood and add finishes, like brass or copper. When it comes to crafty DIY projects, the possibilities are endless. 
2. Choice Of Art On The Walls 
Whether you choose to put wallpapers, paintings, pictures, or whatever art you may prefer, how you position and where you put them speaks a lot about one's personal space. Some paintings would look perfect on the dining walls and wouldn't be good on the living room. The essence is to create liveliness and make one feel the connection while in that room.
Seclude a place where you can have a few of your custom posters. This would make the place look expensive because of its uniqueness. However, try not to be too much on the number of items on the wall. Doing so would reduce the brightness of the room and look chaotic.
3. Add Flowers Or Greens 
Have you ever experienced the scent of dead flowers? How would it feel inside a room? A good scented room with a fresh bouquet brings some very nice fragrance to the room. Anyone coming to visit wouldn't wish to leave because of the freshness of the air in the surrounding. 
Making your room look green is one of the most inexpensive ways to personalize your space, too. This is because adding flowers or any greenery will bring life to any room. Flowers and greens add color, texture, and personality to a space. How can you add a personal touch to these flowers? Make sure you choose your favorite ones and arrange them by yourself. You can also design your own vases or flower pots to show your artistic side.
Aside from that, greening your house will always set the mood to a live feeling and freshness with a breath-taking experience. Green in your surrounding is also believed to relieve stress.
4. Display Pictures Or Your Personal Collection
One of the best ways to personalize a space is by displaying pictures or items that have sentimental values. Aside from that, using your favorite photo or favorite memories can bring life to a room. There are many ways to display family photos. You can either create a collage of the photos or frame them in an interesting way. You can also use photographs to create focal points in your living spaces.
Aside from photos, you can also display personal collections. If you're a hobbyist and collect items like toys, figurines, mugs, or items from your travels, you can use these to decorate your living spaces. These items not only display your interests but also show your personality to anyone who's visiting your home. 
Conclusion  
Having a personalized home is very popular nowadays. A personalized home is also the best way to express yourself. Creating a personalized home will make your spaces your own, as it'll reflect your personality while maintaining your style. 
Furthermore, creating personalized spaces doesn't have to be expensive. All you need is to display meaningful items that show people who you are. You can add any decoration and accessories you want––from your favorite flowers and paintings to furniture. You can even put a photo of your family on the wall.