With the diffusion and popularisation of 3D printing, the online world got flooded with pages that offer a large number of free 3D models in .stl format. If you are a newbie to 3D printing and didn't know that you can print even casino accessories in 3D, know that you don't have to start building your model from a scratch – there are many websites full of downloadable free 3D models that may help you get started.
Here is the list of 5 most popular ones that are completely or partially free with the dailyincreasing depositories of 3D models waiting to be used for your project!
3D Warehouse's depository counts more than 4,000,000 free 3D models made in a popular 3D modeling software SketchUp. New models are being added daily through users' contributions to the site. This website is an amazing resource where you can find literally anything that pops into your mind and thanks to the Advanced Filters you can get as specific as you want in your search for the ideal 3D model for your design project.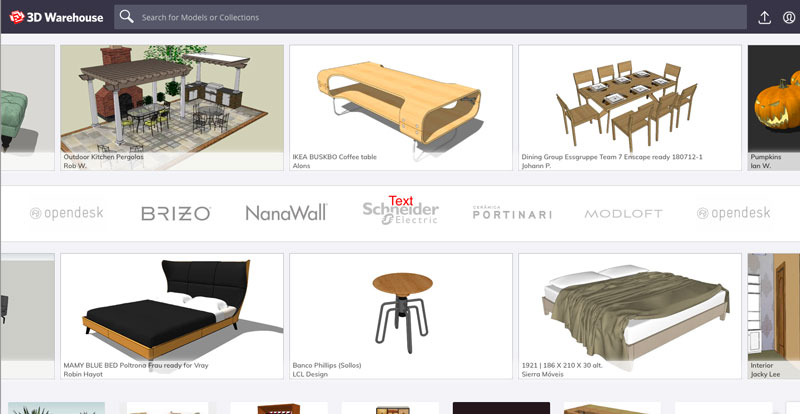 GrabCAD started as a website to aid mechanical engineers in building their products with more ease and at faster pace, but soon it grew its audience far outside of this narrow field.
The page also has a blog section with useful information on all things design, 3D printing and fresh news from design-related areas. When visiting the page, click on 'Library' and select '3D printing' in the Category bar to have access to all printable 3D models in .stl format. Note: even if the file you'd like to use is not in .stl format, you can easily convert it using some free online software, such as www.makeprintable.com.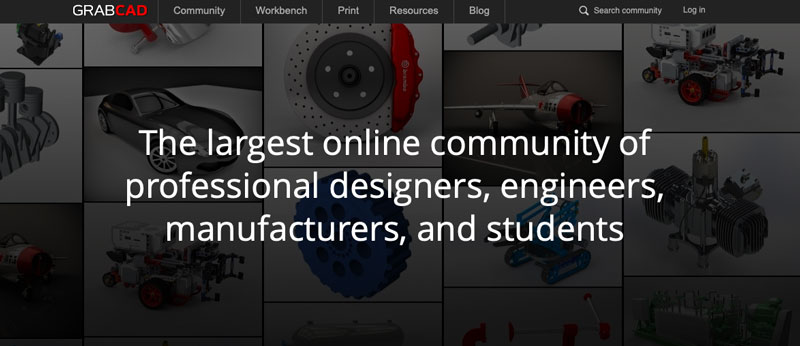 Sketchfab is an awesome depository page with a wide range of categories: whether you are looking for a 3D model of a type of food, certain character, famous site or building, pieces of clothing or sports equipment – this page got you covered. Although not all of the models are printable, most of them are and I would also recommend selecting 'downloadable' in a Filter bar, to make sure you can successfully download the file you are searching for.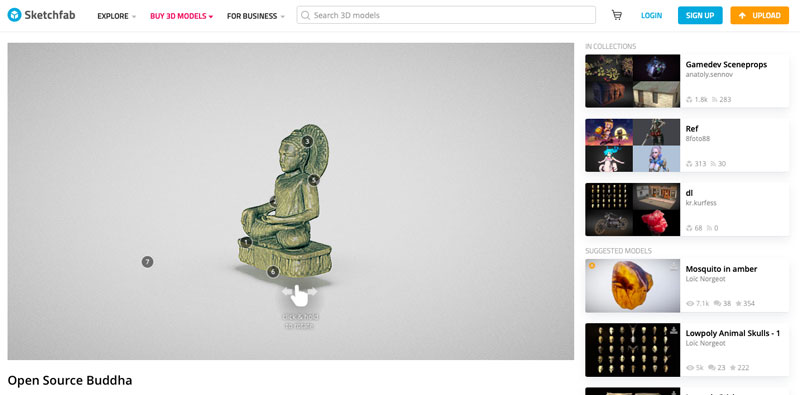 Just like the previously mentioned sites, Thingiverse allows you to browse through a wide range of categories, including 3D models of furniture, toys, decorations and many more. It has a printable option to customize the existing files, so you can add your personal touch to it or change something that you don't like about the model. To create 3D models or customize those already uploaded by other users, click the 'Create' button in the main option bar. You will have to open a free account to use the Customizer software and download some of the models, but do not let that stop you from using this download and easy-to-navigate tool, suitable for the beginners as well as for the more advanced 3D modeling lovers.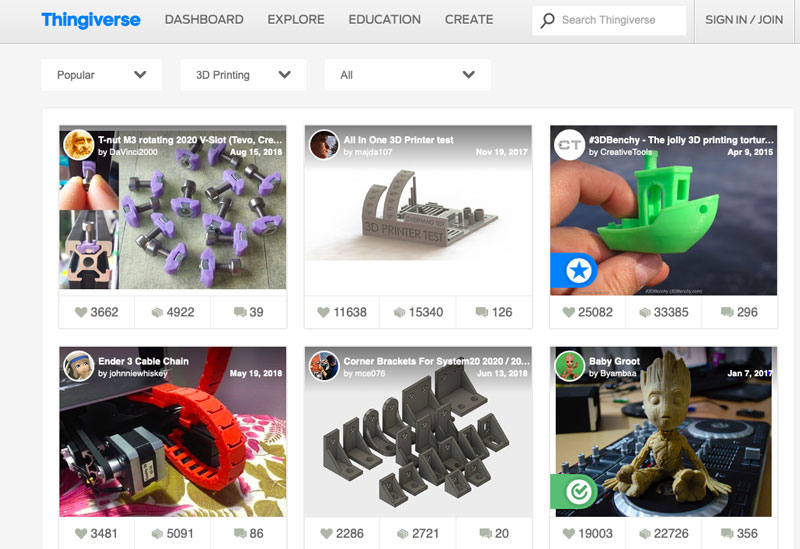 I have to mention that this page is not a hundred percent free as are the four listed before, but most of the 3D models that are ready-to-print are free and downloadable, though. Again, you can find anything from jewelry, fashion items, gadgets, house utensils and much more.
What I particularly like about this page, other than a nicely designed clean interface, is that it offers models made by regular users, but also a made and extremely high-quality designs made by renowned product designers. Definitely a treasure chest for anyone looking for some aesthetically pleasing 3D models!