Some business go as far as using their headquarter or other office buildings to advertise their product or service. These buildings are great examples, even though some look quite unusual.
1. Longaberger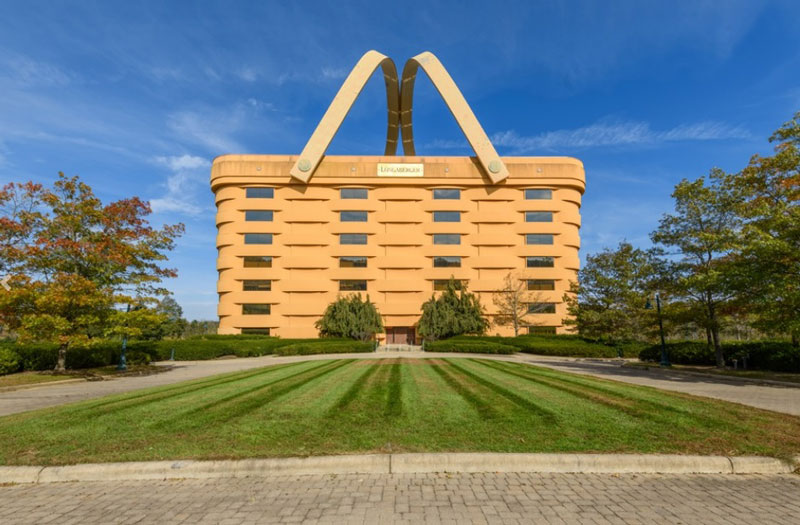 Could you guess what business Longaberger is in? Picnic basket-making obviously, so they designed their head office like one.
2. Meitan Tea Museum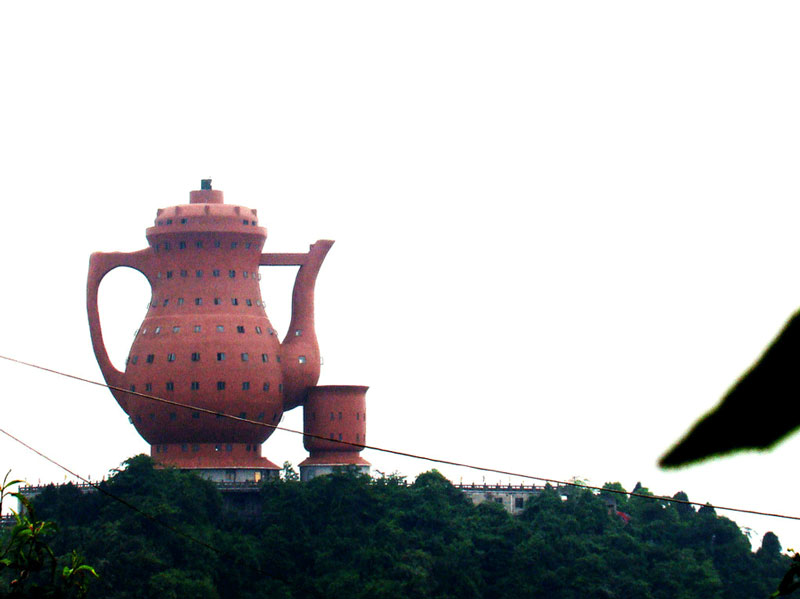 Surely the largest teapot in the world, with a height of 74 meters. The Meitan Tea Museum is in the province of Guizhou, in China, where it became a famous building because of its unusual shape.
3. National Fisheries Development Board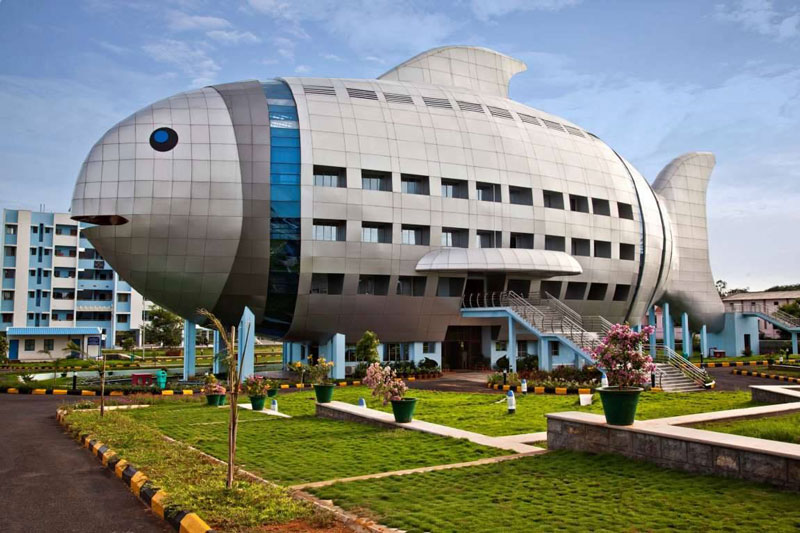 In Hyderabad, India, the National Fisheries Development Board building is shaped like a giant fish, an obvious way to get people's attention.
4. Bremerhaven Climate House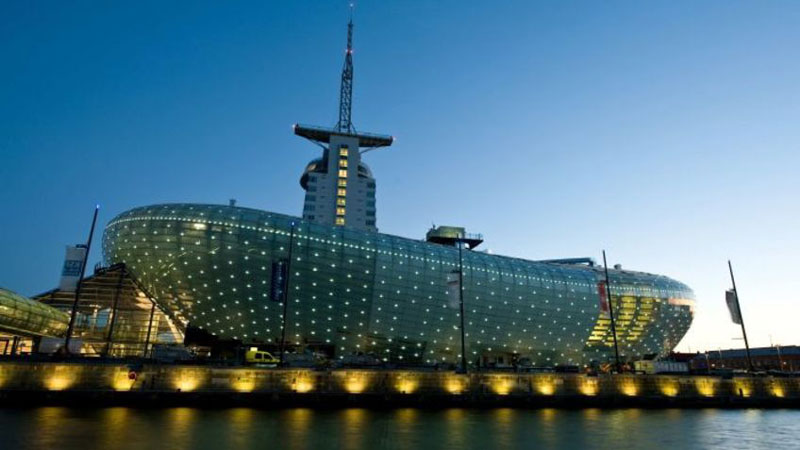 A little less obvious than the first examples in this post, but spectacular nonetheless. The Bremerhaven Climate House in Germany looks like a ship, bringing our attention to what type of houses we will need if we don't start paying more attention to the climate.
5. Indira Gandhi Planetarium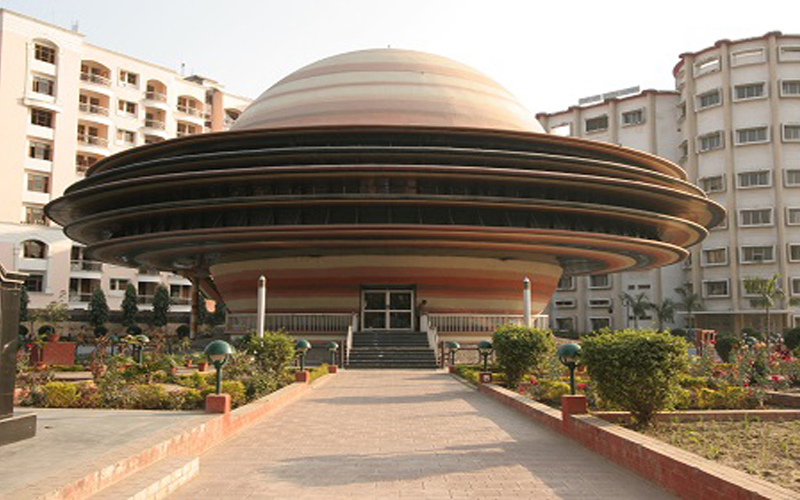 This planetarium, built in Lucknow, India, is shaped like a planet and looks totally out of this world.
6. Martin Mauer Duck Farm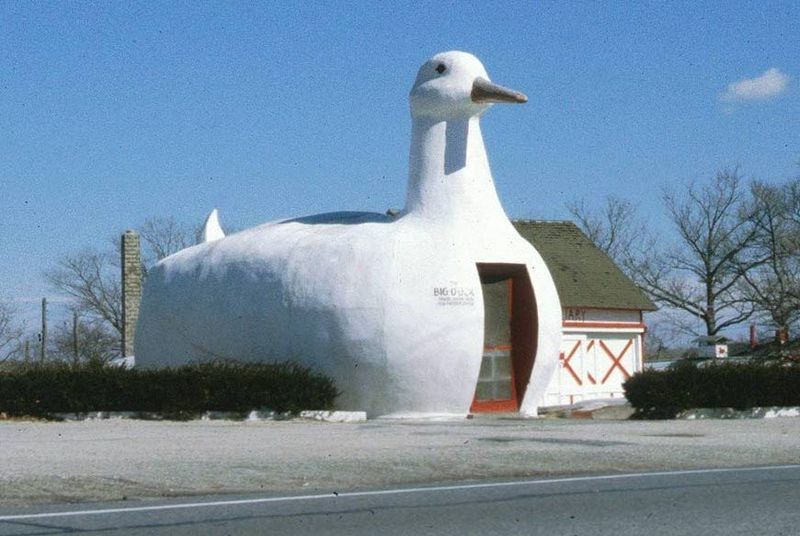 If you ride along the streets of Long Island, New York, there is a chance that you pass by this charming building built in 1931 by Martin Mauer, a duck farmer.
7. Huainan Piano House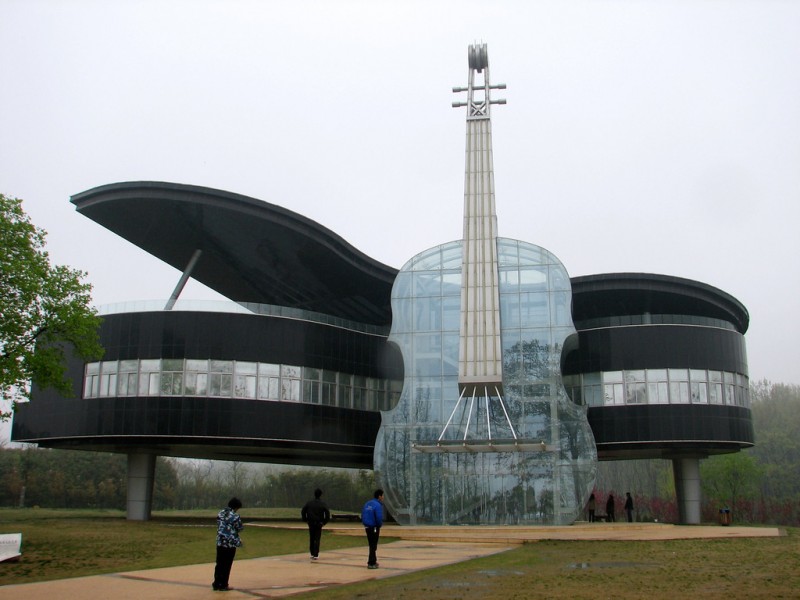 In Huainan, China, there are a giant piano-looking house with a transparent violin in front that were built as the place for local college musicians can come and repeat their art.
8. Kansas Library Car Parking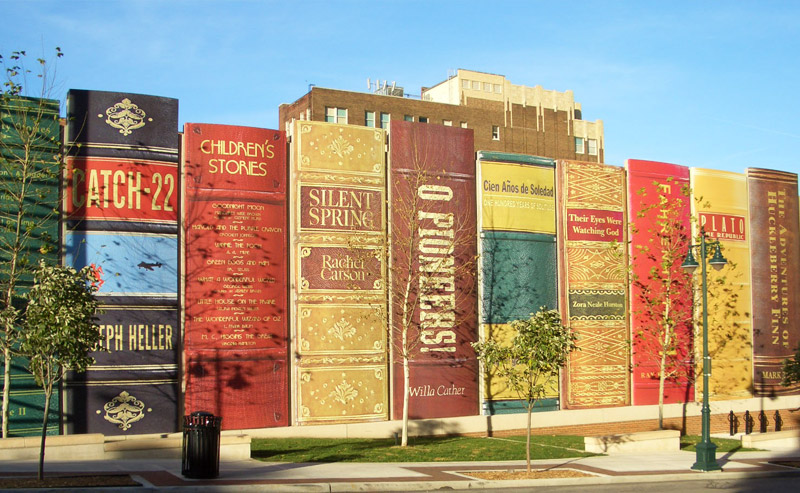 In urban landscapes, it's hard to think of uglier landmarks than car parks, so it's a good idea to hide them despite their usefulness. For the Kansas City Public Library, the architects had the great idea to not only hide the car park but to do it in style by making it look like a giant bookshelf with classics.