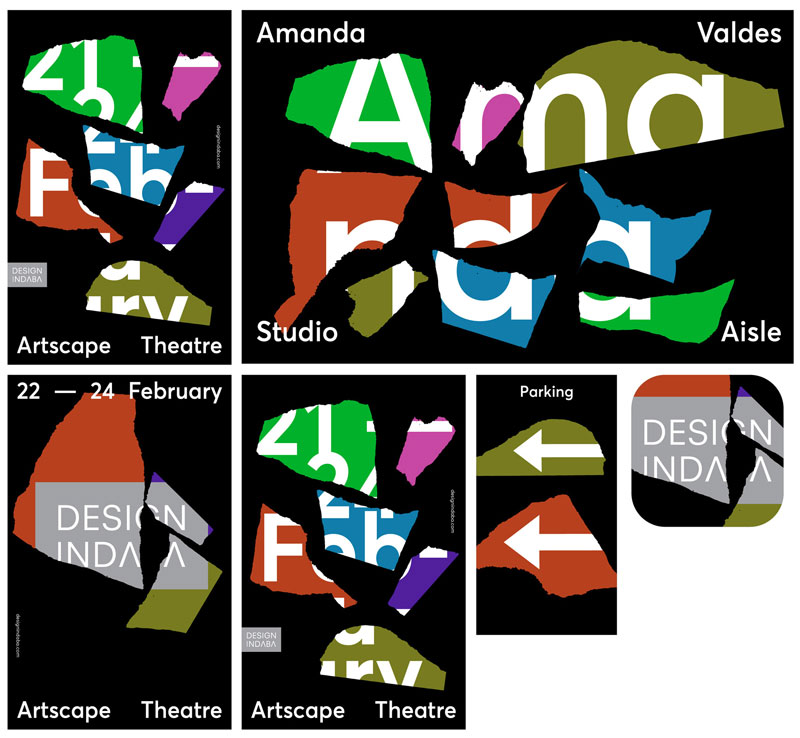 This work by Daniel Ting Chong for Design Indaba, a design conference that took place on February 2019 in South Africa, is not new, but I thought it was well worth a mention on Designer Daily.
For this project, the designer went fully experimental and used AI tools to create the brand. Inputting 13 geometric forms of all kinds into an AI software, Ting Chong used it to create a large number of variations. He then combined it with important information about the design conference, for example, the parking's location or the full schedule, to let the AI do most of the work.
This experiment allowed the branding expert to test the limits of AI to do creative work. Looking at the results, it seems that there is a future for computational design.
On the process and the designer's role in this new way of working, it seems that he would need to evolve into a "design planner", to choose what shapes and colors he will feed the AI, and a "design curator", to make decisions regarding the visuals to choose.