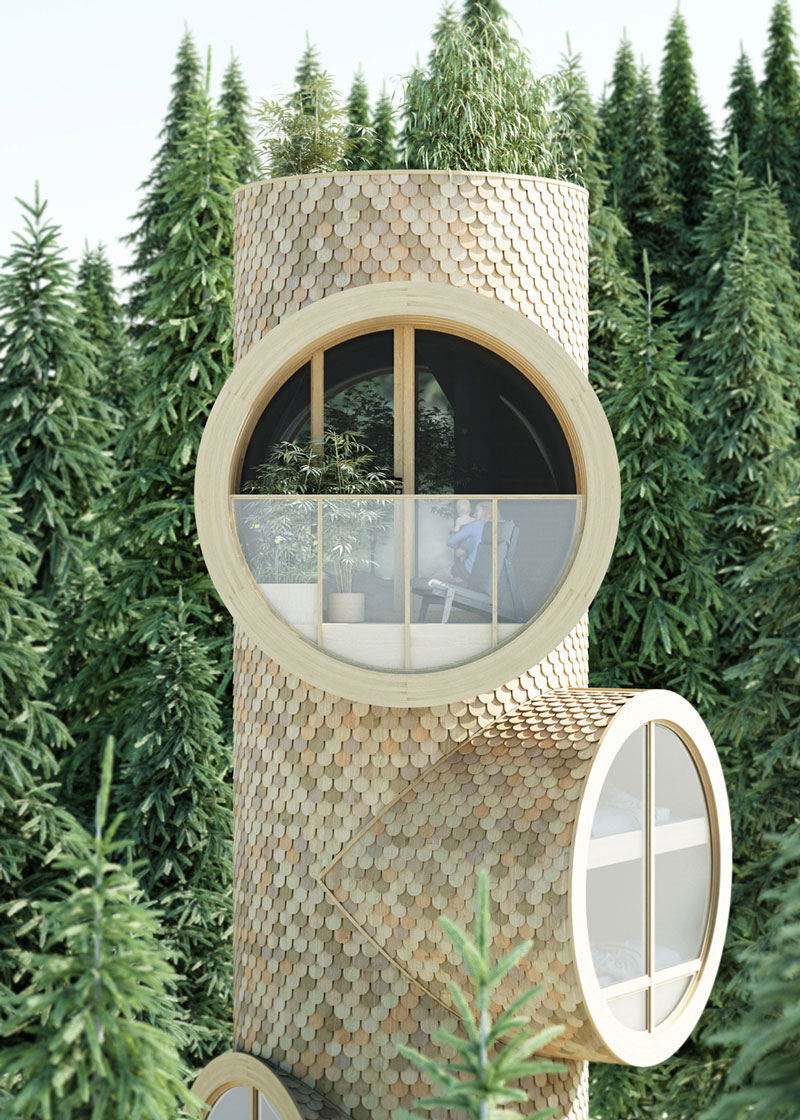 Precht is an architecture, interior design, and product design studio based in the mountains of Austria, the perfect place to build and sell their conceptual modular treehouse.
Shaped like a tree trunk with round windows, this project was named Bert and is sold by Baumbau, which literally translates to "tree construction". Their slogan is "Homes powered by trees", which pretty accurately describes what they do.
This conceptual treehouse sits on a circular basis, with cells that will contain the rooms that can be stacked on each other. The structure is made from wood, with a texture that helps is blend into a forest easily. The roof is designed so solar panels can be installed on the top, and composting toilets can be installed at ground level, which makes it the perfect house for off-the-grid living.
Bert is planned to be pre-fabricated off-site in a factory, then assembled on site. Although the treehouse is designed to be simple and small, you can stack more modules to make it bigger, but this would make it harder to blend in nature.