With so many websites on the internet, you have very little room for error. Unreliable performance or too much downtime, and your customers will run to your nearest competitor.
However, choosing how to construct your website and where to host it are two of the most important considerations you'll face before you transfer the vision in your head to potentially millions of eyes and screens. These two choices influence everything that follows from design and functionality to whether you actually own your domain and data.
Why Choose WordPress?
Even if you're relatively new to site building or ownership, you've at least heard of WordPress (WP) before. It is by far the most popular site builder, powering more than one-third of the internet.
It's ease of use, outstanding design tools, and active community are just a few of the draws that bring site owners back.

WordPress is great for beginners with no coding experience because all of the tools and features you need are built right into the plugins and accessories. The open source code and flexibility also make it highly desirable for seasoned developers. There's even staging availability so that you can design and test apps live without affecting your system.
It's also ideal for any website size or purpose you can name from eCommerce to personal blogs. With managed WP hosting and WooCommerce plugins, you'll have all of the tools needed for business building while you take care of the details of managing your company.
You can also look for 3rd parties offering integrated solutions to make your small business website more efficient. Invoicing software like Freshbooks templates can be added to pages on your WP site and used for faster billing and payments. The same goes for appointment booking software and scheduling apps.
Not only do WP sites look great and offer plenty of features, you'll have one less concern to take your attention away from branding. WordPress offers security by design.
Now that we have that out of the way, let's discuss the hosting options for your new WordPress website.
General Hosting Versus WordPress Hosting
In general, you have several options for website hosting, shared, VPS, and dedicated. There are shades of grey in between, such as cloud-based or hybrid solutions, but your main three choices still stand and it's important to compare the best WordPress hosting companies and what they have to offer.
With a shared plan, you're a tenant on a server who shares the resources with other site owners. As long as you choose a secure, reliable host, this option is perfectly adequate for personal blogs and most small businesses. However, access to these resources could be restricted if you have selfish or unseemly neighbours.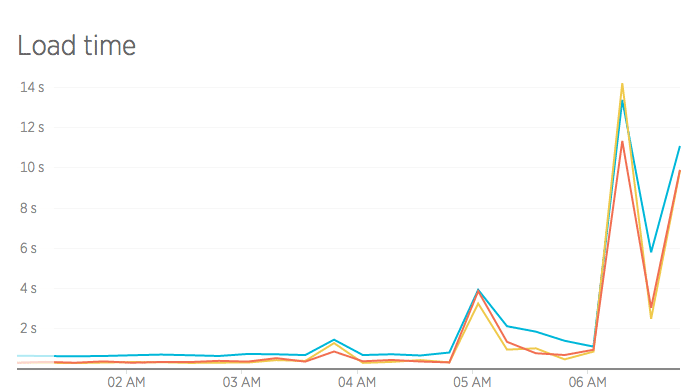 Virtual private servers are similar to shared platforms in that you're still sharing a server with others. However, because the server is virtualized, you have more flexibility and less chance of running out of space or bandwidth, which is a common problem with shared plans. This is a good option if you have a large company with lots of traffic or an established business with high hopes for growth.
The third option, a dedicated server, is often too costly for a run-of-the-mill business. With dedicated hosting, all of the resources are yours, but you're often stuck with upkeep, security, and upgrades. This is the best option for large enterprises with huge storage needs and in-house IT, government agencies, and others who need more control, resources, and security.
With each of these choices, you also get several tiers of service ranging from basic to enterprise level.
Most managed WordPress hosting plans are shared platforms. However, you eliminate some of the issues you'll encounter with a non-managed, general hosting plan.
Let's take a closer look at the advantages and disadvantages of managed WordPress hosting.
Benefits of Managed WordPress Hosting
Despite the disadvantages I listed with shared hosting, managed WP hosting is still the best choice if you want to focus more on the design and page building aspects of the platform.
You'll also find that not all hosting services offer managed WP hosting, but more are adding this option each day. If you find you need more resources, several hosting providers can accommodate your need for an upgrade.
One of the first pioneers of the managed WP solution was Hostpapa, since early 2004 Hostpapa has offered managed solutions for bloggers and small online businesses. This includes site maintenance, uptime monitoring, daily backups as well as a host of other services that save website owners time and money.
It's Specifically Optimized for WordPress
This is probably the best reason to choose a managed WordPress plan. There's no guesswork involved because all of the most critical elements are optimized to work exclusively within the WordPress framework.
You'll Get Superior Support
That exclusivity extends to the support as well. All of the techs on a managed WP team are experts in using the platform. Support also tends to be faster and more relevant, with 24/7 access and short turnaround on help desk tickets.
Auto-Backups and Updates
If you're like many people, little things like backups and updates can slip your mind. With a managed hosting plan, all of that is conducted automatically.
It's Highly Scalable
This is one huge advantage over general shared hosting. You're still sharing some resources, but there are more of them available. That means sudden traffic spikes won't cause problems, there are fewer crashes, and higher bandwidth availability.
Great Security
When you've got someone looking out for your website, bulletproof security is part of the deal. In addition to the great WP security plugins, managed hosting services provide higher levels of security. You have a team that specializes in WP, automated backups and updates, and round-the-clock network monitoring.
You Want Speed? You Got It!
Because the platform is optimized for WP, it's faster and more reliable. Bad neighbours are less of a problem, too, because they're other WordPress website owners like you. Managed hosting providers also restrict plugins that hog or waste resources. More on that below.
Disadvantages of Shared WordPress Hosting
With anything premium, there's always a downside. The good news is that with managed WP hosting, the positives far outweigh the drawbacks.
Here are the four biggest.
Price
Although managed WordPress hosting is still a shared plan, it costs a little more than your basic shared hosting package.
Less Flexibility
If you choose WordPress hosting, you're stuck with WP as your site builder. That means all of you Joomla and Drupal developers out there will need to find a separate hosting platform or stick with clients who exclusively want WordPress as their platform.
Less Control
In addition to limits on your platform of choice, you'll also have less control over other elements of your site. With managed hosting, updates, testing, and other optimization tweaks are the realm of your hosting team. This could get a little tedious for those who like to peek under the hood and test their limits.
More Restrictions
Your limitations don't end with experimentation if you choose a managed WP plan. Some plugins and themes are restricted because they use up more resources. However, I have several managed WordPress sites, and this has never been an issue. The plugins and themes I use for myself and my clients are perfectly compatible.
Final Thoughts
When you're building a business, you have many things to worry about. Your hosting platform shouldn't be one of them. Our goal is to provide you with the information you need to reach your goals.
Whichever route you decide to take, make sure to shop around and find the best hosting solution for your expected traffic, comfort level, and budget.