If you create websites, you already know that building user-friendly forms is one of the most tedious tasks. It takes a lot of time, and clients usually don't appreciate the good work when you create a good-looking and functional form. However, forms are crucial to websites, as they are still one of the best ways to interact with your visitors.
Build Beautiful Forms Quickly with Mason and Airtable!
Form is a free front-end feature kit from Mason. It allows you to make form building a pleasant experience by using customizable templates. There is no coding involved on your end, so the process is extremely enjoyable for a designer. It goes as far as making it easy to handle the data you collect, thanks to Airtable.
Whether you are doing research or organizing events, Form got your back! It comes with 15 unique templates for everything. These form templates can be customized without coding, so there is no need to be afraid for the less technical people.
It is extremely simple and fast to get started with Form. All you need to do is to register here and setup your account in two minutes. Once you are logged in, you just select the Form toolkit to start building your form.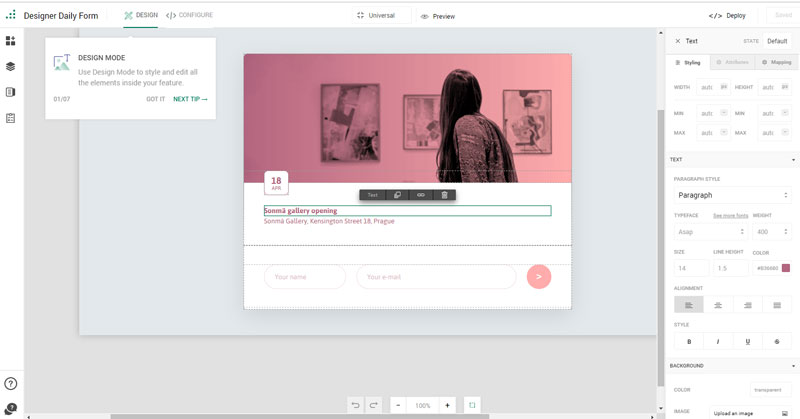 After you select the type of form you want to create, you are taken to a user-friendly interface as on the screenshot above. On this interface, everything is drag-and-drop and customizable, so the process if very quick.
Some of the most used categories of forms are the following:
Event registration
Customer surveys
User research
And of course, there are more to choose from, and all of them allow you to create responsive forms.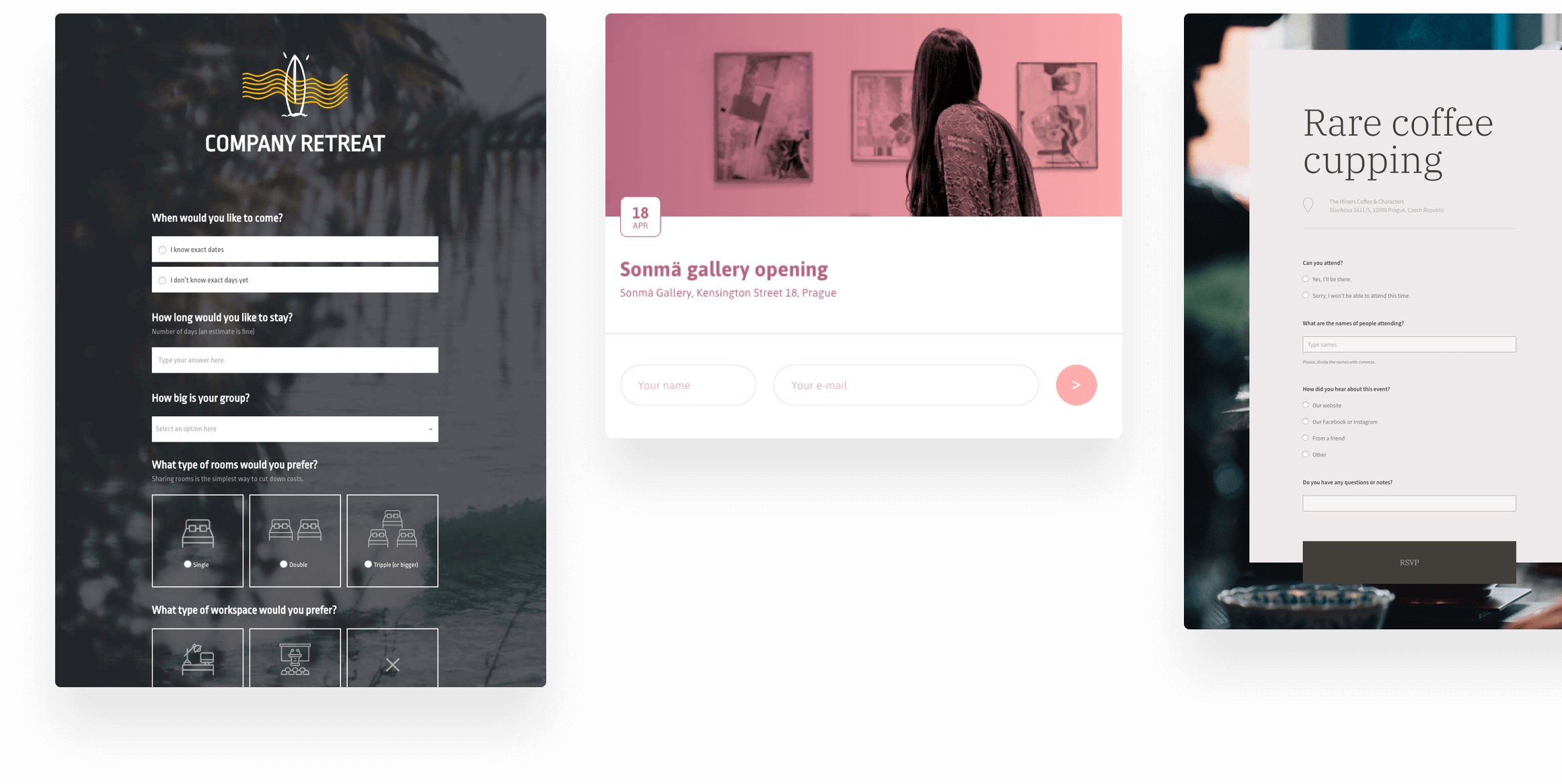 Do you need to make a change or add a form field later on? No problem, Mason's hotfix feature will help you to push updates in real time.
Easily Manage Records, thanks to Airtable
Once you are happy with your form and ready to go live with the design, there is usually a second problem that presents itself.
For that also, there is a simple and intuitive solution if you work with Form. You can connect your forms very easily to Airtable with just a few clicks. This way, all the data will be piped to your Airtable account, in the table of your choice.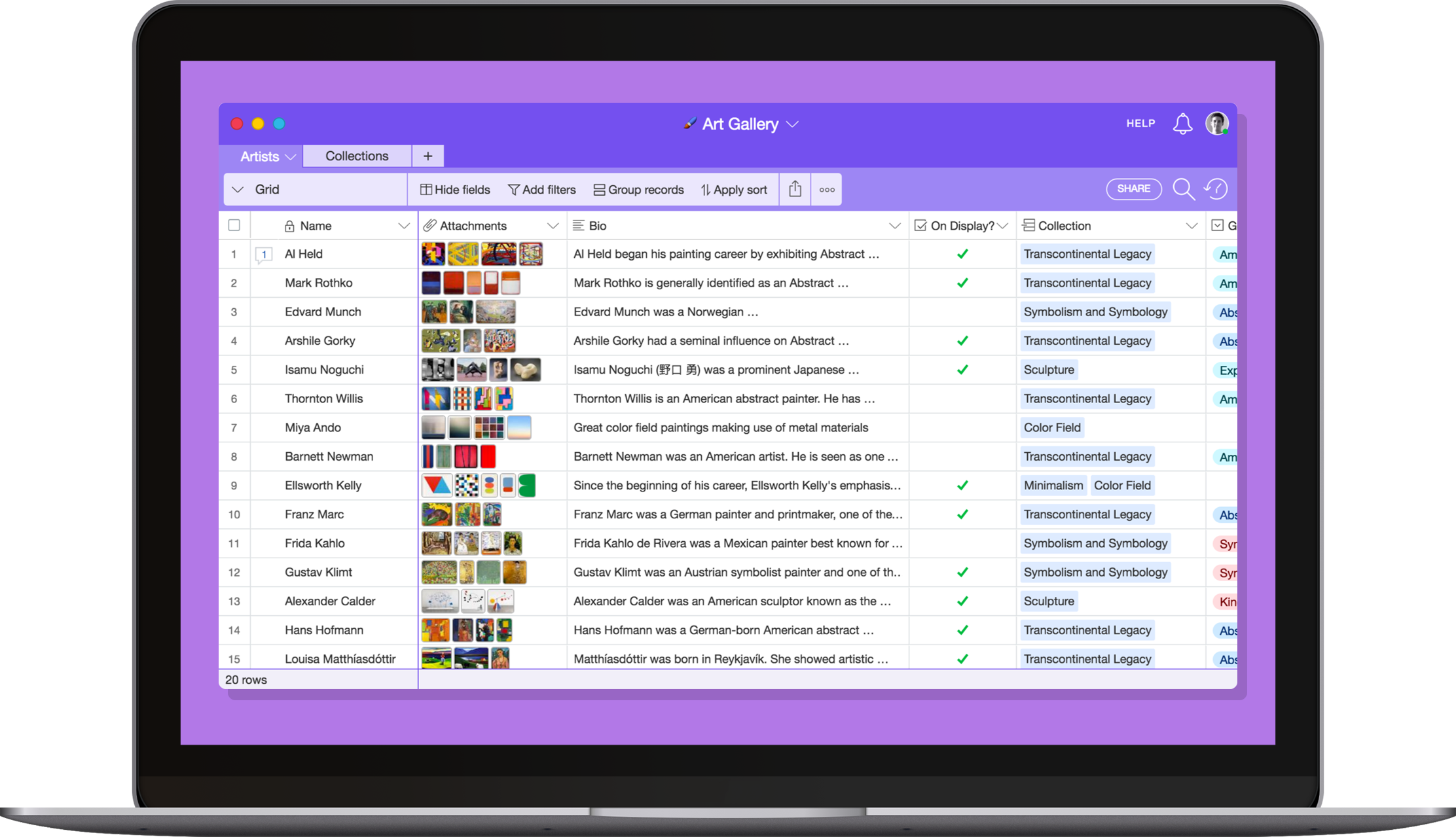 Airtable is a very intuitive database management tool that is both very easy to use and very powerful. At the intersection between a traditional database and a spreadsheet, Airtable makes team collaboration and data organization much more efficient.
With Airtable, the data you collected through your forms will be put to good use, it also comes with handy templates that will do 90% of the work for you. Some of the noteworthy template categories are: event planning, local business, marketing, publishing, sales, or startups, among others.
Another advantage of Airtable is that it is lightweight and will not weigh down your website or application, as it is only triggered when called. A versatile all-in-one collaborative platform, Airtable can be integrated with other software to further support effortless collaboration.
The Perfect Tool for Freelancers and Agile Product Teams
Form is great for anyone who wants to build beautiful and functional forms, with easy data management, but doesn't want to invest thousands in developer resources.
Typically, this profile would be matched by freelances and agile product teams, two groups that need powerful and flexible tools at an affordable price.
With its easy-to-use front-end feature templates and fully-customizable UI on a user-agnostic platform, form is just what you need. It's not like your traditional UI kits that are worthless in a real-life scenario, and it isn't either like working with a developer team, which is an expensive and time-consuming process.
Actually, the best way would be for you to try it for yourself!