Building a website that no one visits doesn't make any sense, I think that pretty much everyone can agree on that. This is the main reason to focus on your SEO and keep working at it every time you add content to your site. You can overlook it, but that means that Google will overlook you as well.
Why should you do keyword research?
The main reason you should do the keyword research for every article or page you write on your site is that it helps you to better understand the vocabulary that people use to search for information on a given topic, as SEO agency such as probella.com does on a regular basis.
If you build the good habit of using a keyword tool before writing any article, it will also help you understand how you can make it more useful to your reader and write it in a way that appeals to them more. Start finding a focus for your articles now and use some of the following tools to improve your SEO.
1. Keyword.io
This is my favorite tool for keyword research. It is a project of Neil Patel, an online SEO star. To use it, just enter a keyword to get ideas of longer tail keywords. Keyword.io has many options, such as letting you generate keywords based on the country, or the possibility to search according to other engines and websites than Google.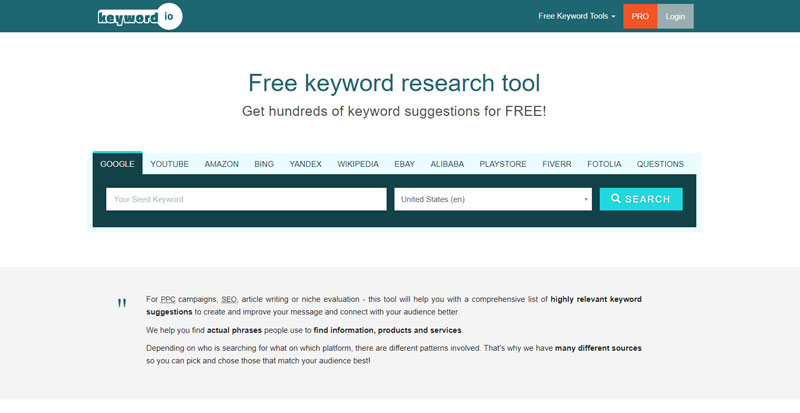 2. Jaaxy.com
Jaaxy is a powerful keyword tool that allows you to dig much deeper into keywords by having so many keywords in its database. This tool gives you everything you need to manage, store, and modify keywords. It also bring automation to easily find niche keywords.
3. Google Search Console
Who knows better about interesting keywords than Google? Obviously, no one has more information than Google about the keywords searched by Internet users. If you use the Google Search Console in the Google Webmaster Tools (google.com/webmasters/tools) of your website, there is a report you can activate named the Performance Report, which will give you the most viewed pages of your site and the keyword searches that brought the users there.

4. Google Keyword Planner
Another powerful offered by the search engine monster that is Google. Google Keyword Planner (ads.google.com/intl/en_us/home/tools/keyword-planner) gives you tools to better understand the popularity of each keyword you are considering for your website.
You can discover new keyword ideas and evaluate their popularity with a high-level of accuracy, thanks to the massive Google database. It was built for planning Google AdWords campaigns but proves itself a very valuable tool for SEO research.
5. Keywordtool.io
This tool prides itself in being the best alternative to Google's tools for keyword research. It uses Google's autocomplete feature to make keywords suggestion based on your input.
It's a very efficient app to quickly identify keywords and gather data about the keywords' popularity (but that's a paid feature). The question and preposition tabs offered when you do a keyword search are also very useful.
6. Keywordseverywhere.com
Keywords Everywhere works as a browser extension, which allows it to give you results while browsing the Internet. The amazing part is that they show you monthly search volume, cost per click and competition data of keywords on plenty of websites.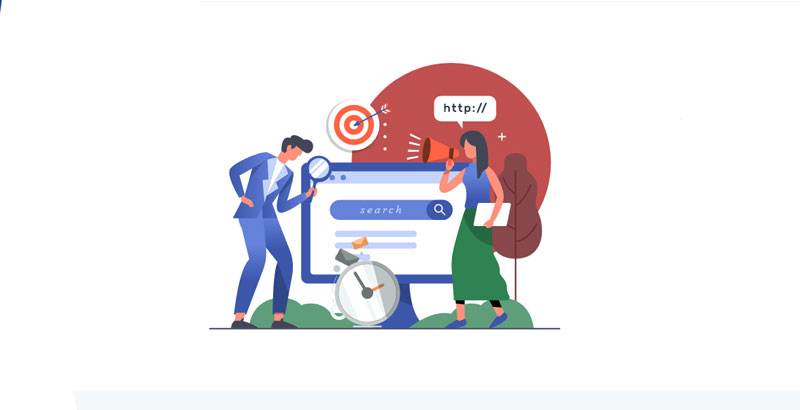 7. Keywords Explorer by ahrefs
For SEO professionals, a tool like Keywords Explorer (ahrefs.com/keywords-explorer) is a must-have. Enter a keyword and it will give you tons of useful data on it. It will also evaluate the difficulty of ranking for a keyword, giving on insights on the kind of efforts that will be necessary to rank and the pertinence of the keyword for you.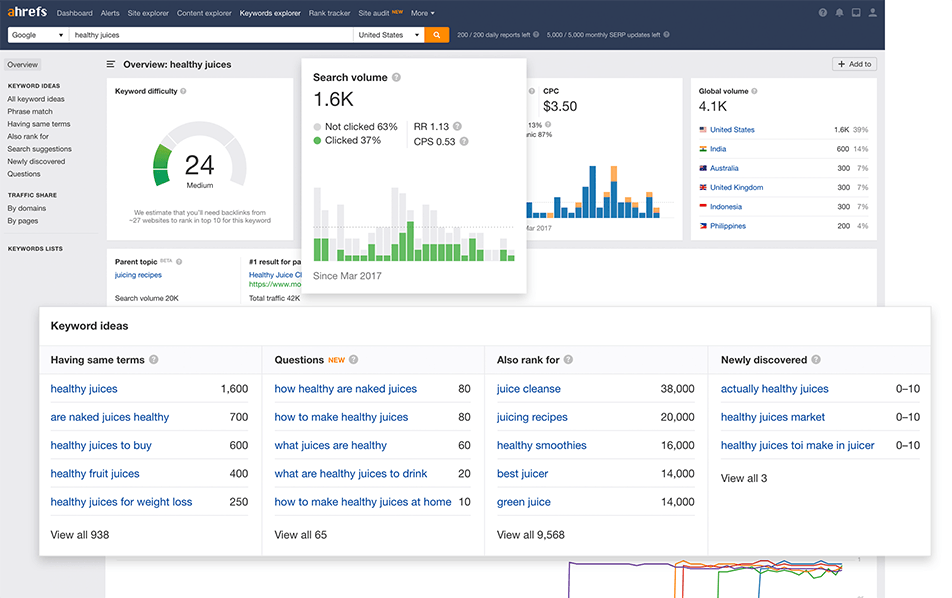 8. Google Trends
You shouldn't be surprised to see Google once again in this list, as the Internet giant literally dominates the Internet search market. Google Trends is best if you want to stay on top of the evolution of keyword searches for your industry. It is especially useful if you are in a market that evolves quickly and changes regularly.