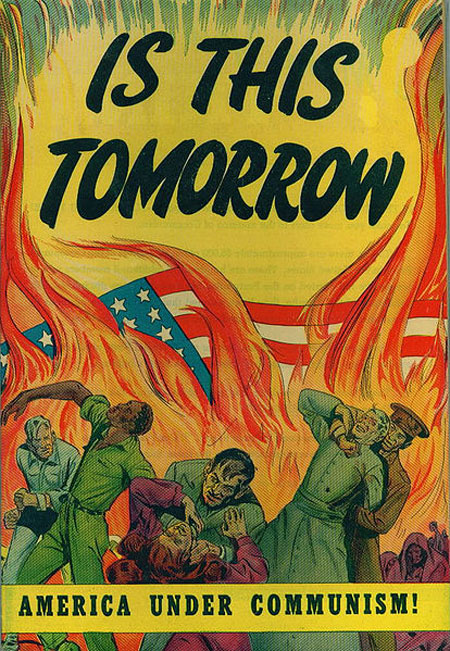 Last week I published a guest article about cold war propaganda posters on Designer Daily, it was a great piece by Tom Walker. However, one sentence in his article bugged me, it was when he wrote that western democratic states practically decommissioned their propaganda machines post 1945. This is very far from the truth, propaganda was very widespread in the western world post-WW2.
Keep in mind that this post is not an analysis, but just a showcase of anti-communist or pro-american propaganda.
Litterature and comic books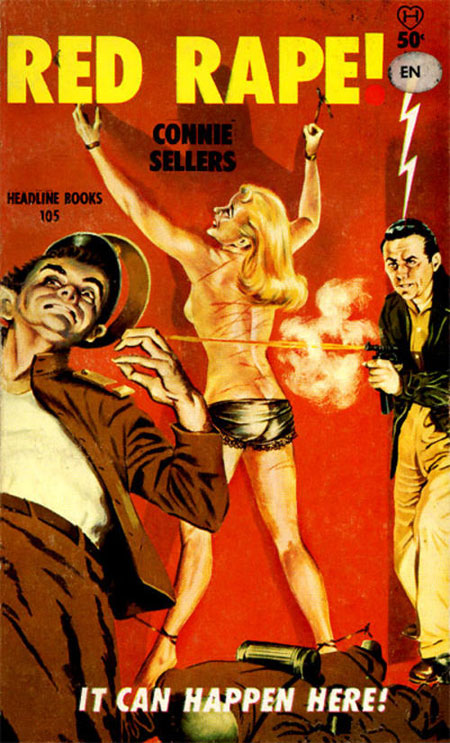 Enemies are often accused of being mass rapists, often without valid proof (book cover – 1960).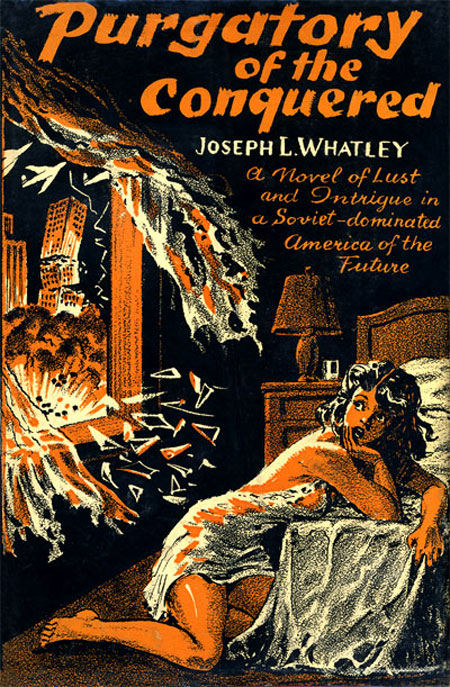 This novel's cover (1956) obviously plays with the fear of being under communist occupation.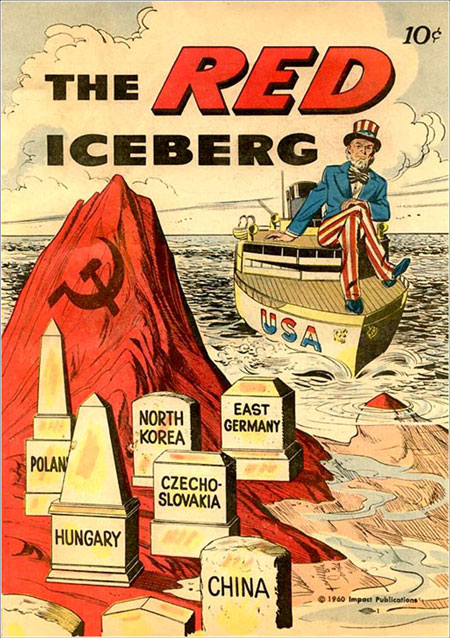 A 1960 comic book cover presenting communism as the iceberg that could sink America.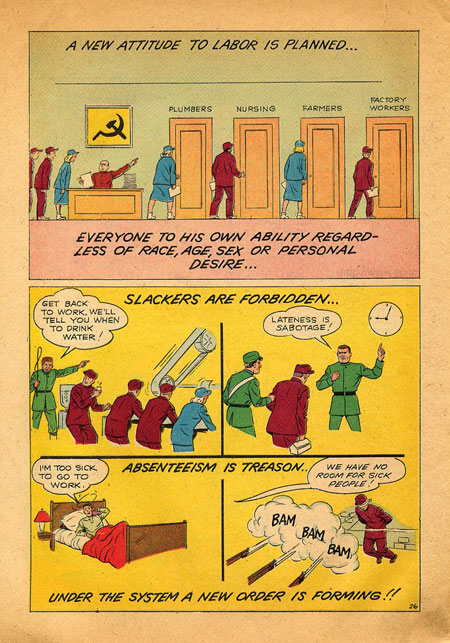 A Christian comic-book educating youth against the dangers of Communism (1961). Read the whole comic book here.
Media and advertising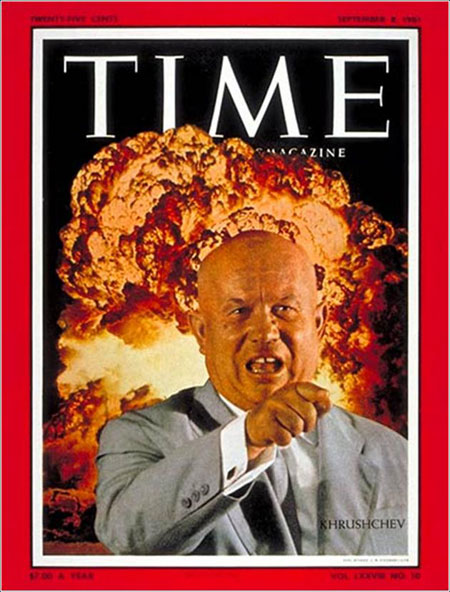 In this 1961 Time cover, Khrushchev presented as a war monger, and he's pointing at the reader to make the whole thing scarier.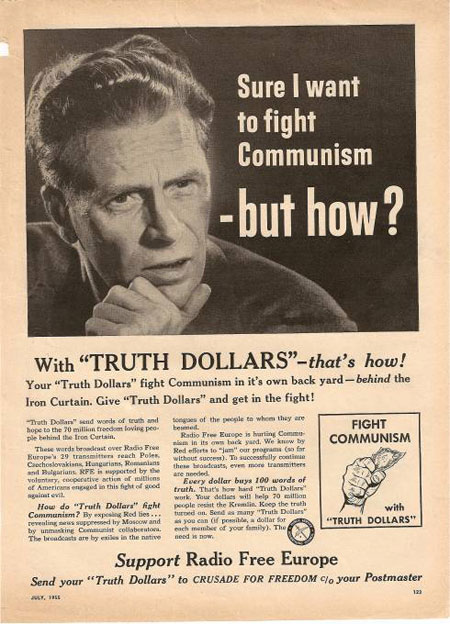 Couldn't find the date, but Radio Free Europe started broadcasting in 1950, so this is during cold war. People were asked to donate "truth dollars" to fight communism, a little bit like they're sending "freedom fighters" now (like Georges Carlin said: if fire fighters are fighting fire, then what do freedom fighters fight?).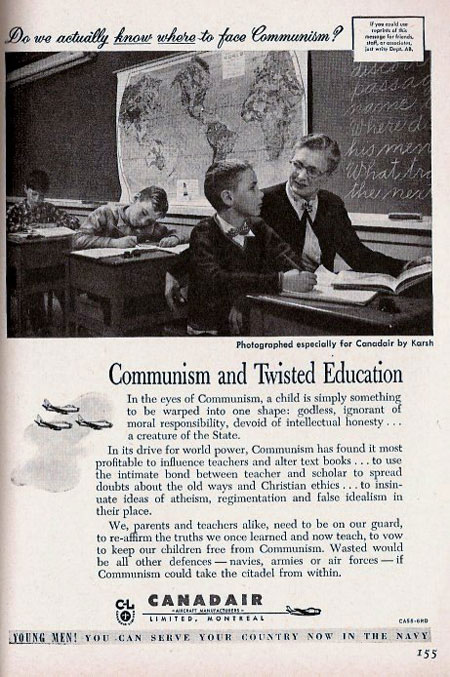 Canadair anti-communist ad of 1955, see another one here.
Movies
Although the poster doesn't look like obvious propaganda, the film plot was 1949).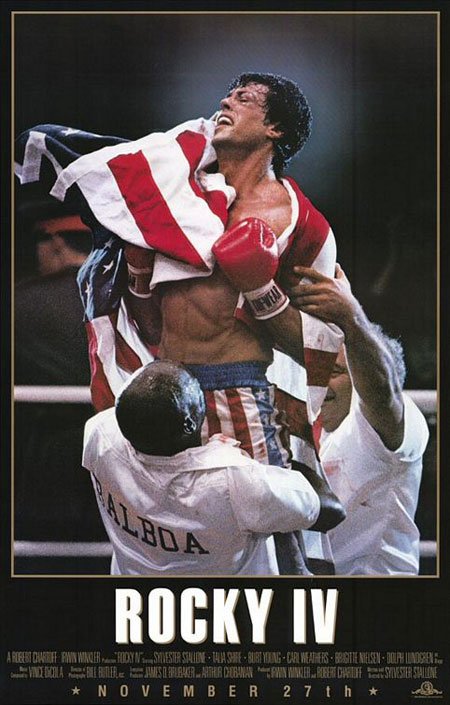 A hard-working american kicks the ass of a monsterous cheating soviet, even the the russian fans have to admit that the american is the best and cheer him (1985).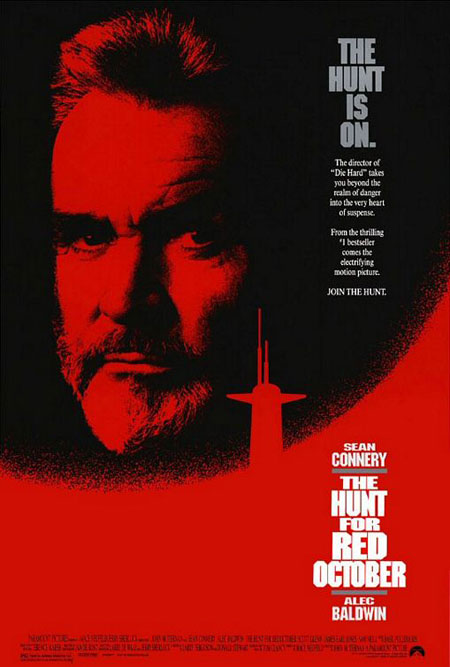 The Captain of an advanced Russian Submarine wants to defect to America but he told the Russian Navy about his plans. So, he needs the help of Jack Ryan and an American submarine to get the crew off his ship and convince the Russians that the Red October was destroyed when it was captured by the Americans (1990).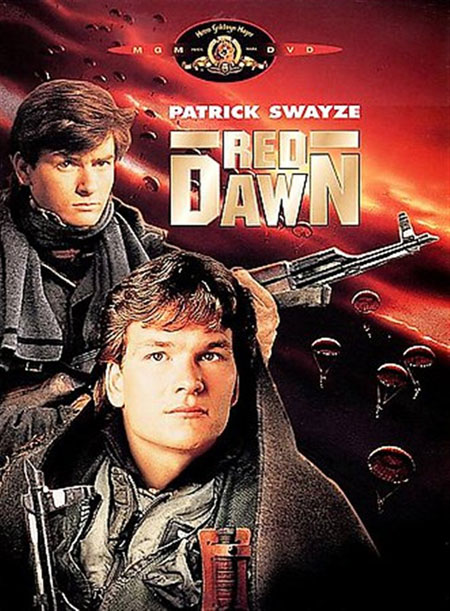 Russia invades America and its central-America allies (1984).