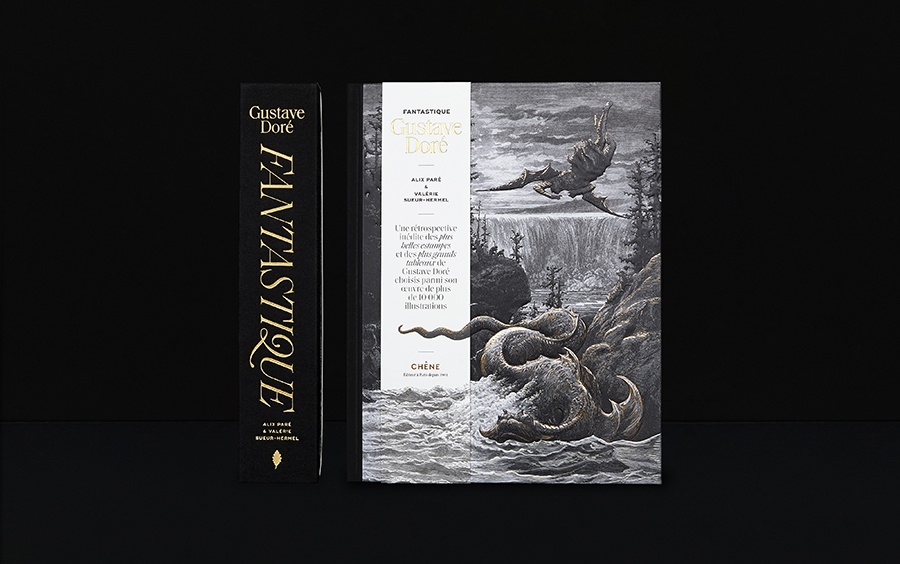 Gustave Doré. The name may not sound so familiar outside of France or engravers' circles, but it should be more widely known by people with a knack for art.
Doré is mostly known for his illustrative engraving work, often on biblical topics and displaying a stunning level of craft and an unmatched love for details. There were already plenty of books containing his work, such as his Bible illustrations, Paradise Lost, Divine Comedy, and so on… However, Fantastic Gustave Doré is, to our knowledge, the most comprehensive book about the work of the artist.
It features a curated selection of his artworks in every technical field, as well as some explanations on the engraving techniques he used. The publisher, the Editions du Chêne, went all in on the printing techniques to ensure the best quality. The book is finished using 3D embossing, blind embossing, three foils, or print on the book pages edge. The 480 pages were designed by Bureau Berger in France.