The music industry is hugely competitive, with thousands of different artists working hard to make a living from the fruits of their labour.
From purchasing technology items to accessing the online resources you'll need to support your musical efforts, it's imperative that you have the right tools for the job.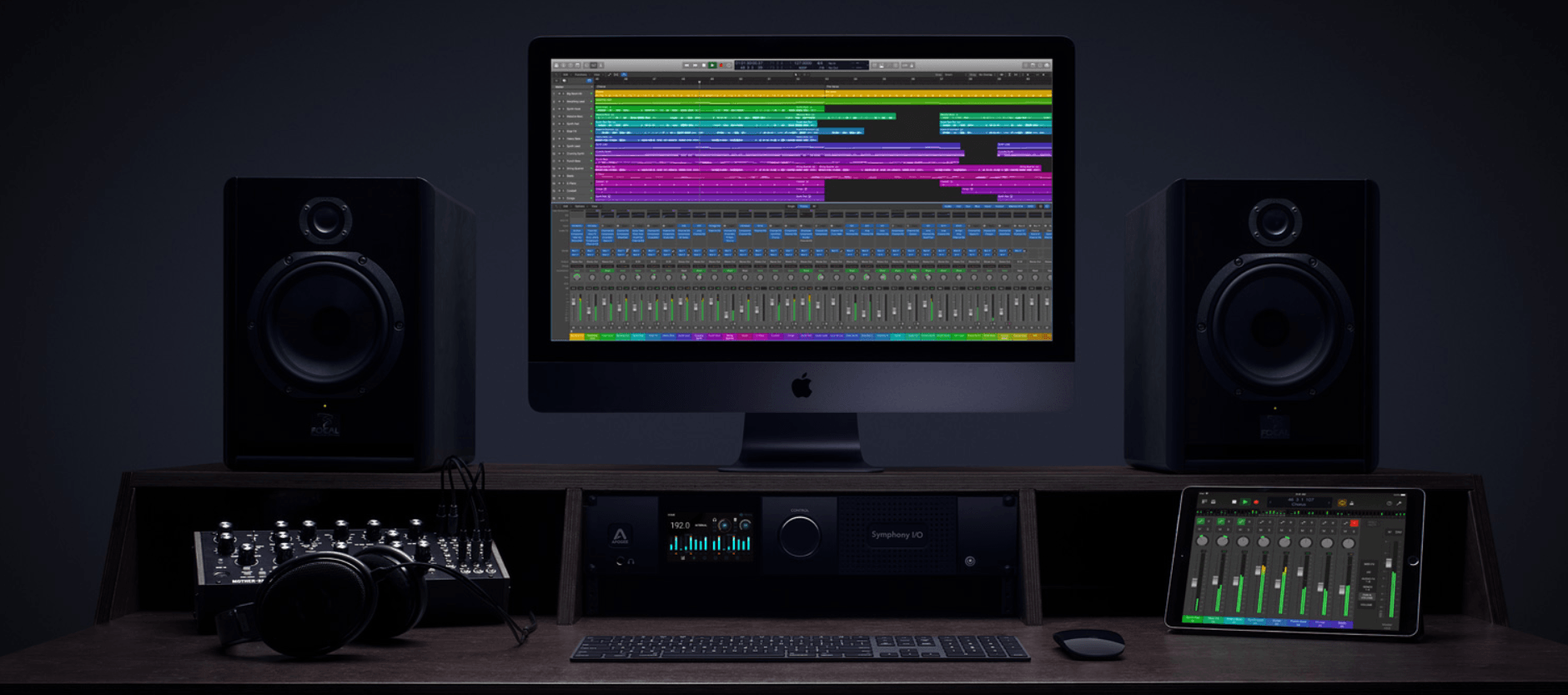 Many musicians and bands pursuing a career in the business often fail because they don't arm themselves with what they need to help them become successful.
As with many other careers, music is very much a long-term commitment so it makes perfect sense to ensure that you have everything in place to maximise your talents.
Read on as we look at five must-have tools for music artists.
Digital Audio Workstation
Finding a digital audio workstation that you are comfortable with can really help the process of recording music run far more smoothly.
There are numerous DAWs available, including Pro Tools, Studio One, MOTU Digital Performer and Mixcraft Pro Studio.
Our personal favourite is Logic Pro X, a piece of software that is great for composing, mixing and producing music.
Logic Pro X features resources that will boost your creativity, with its tools suitable for both music novices and seasoned professionals.
The software allows you to get your songs sounding just how you want by using dynamics processors, EQs and other production effects.
With selection-based processing, music notation and many other innovative features, Logic Pro X is everything a musician needs to produce great songs.
Professional Headphones
With over 30 years' experience in the industry, it is fair to stay that French company Focal knows a thing or two about sounds.
Their Spirit Professional headphones are a must-buy if you're making music, providing users with superb sound quality across the volume range.
The headphones feature excellent acoustic insulation, which offers a similar listening experience to that offered by some of the best noise-cancelling headphones on the market.
They provide excellent neutral sound without distortion and offer superb reproduction of bass frequencies all wrapped up in a sturdy casing.
The earcups swivel and pivot to ensure that you can position them exactly where you want, while a memory foam pad on the headband adds further comfort.
Although many people prefer open-backed headphones for music production, the Spirit Professional provides a level of sound quality that is difficult to ignore.
Metronome
Metronomes are useful to musicians of all abilities, providing a way for you to learn how to maintain rhythm and keep pace when you are playing.
There are loads of different metronomes available, but the BOSS DB-90 Talking Dr Beat is undoubtedly the best of the bunch.
While other metronomes use 'tick-tock' sounds, this product uses a human voice count to help you keep in time.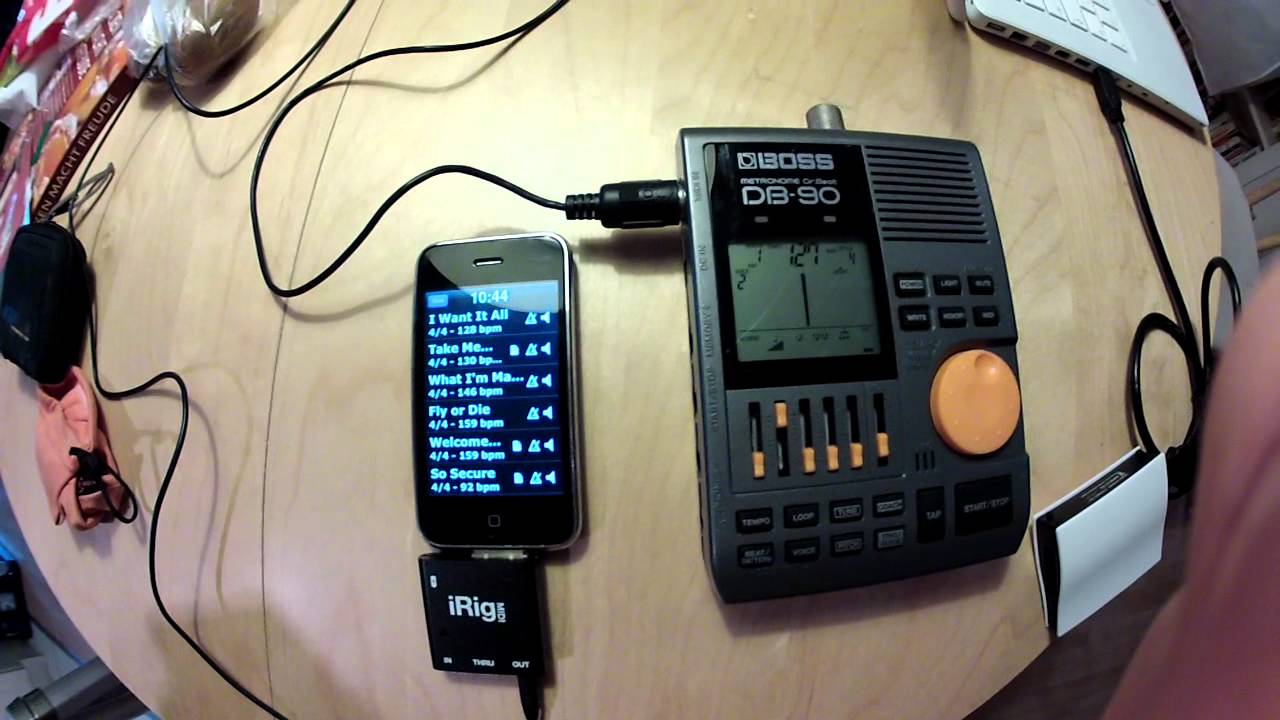 It features an input for instruments or microphone, allowing you to plug in your headphones so you can hear everything without any interference.
You can create different beats by adjusting the levels of five different note values via the intuitive Note Mixing function.
The BOSS DB-90 also has realistic PCM drum patterns, which help to effectively develop your rhythmic feel and accuracy.
Streaming services
The days where artists made money from sales of singles and albums are long gone, with the growth of the internet changing the musical landscape forever.
On-demand music streaming services are a great way to get your music heard, although deciding which one to use is a tricky task.
Spotify has become hugely popular in recent years, providing artists with a great platform to release new music, create playlists and more.
If you're an unsigned act, Spotify has arrangements in place with organisations who can broadcast your music to a wider audience and collect royalties on your behalf.
SoundCloud is another service well worth considering, giving listeners an easy way to hear your different songs.
Google Play, Xbox, iHeart Radio, MixCloud, Tidal and Deezer are also worth a look in what is unquestionably a fast-moving environment.
Social Media Management Tools
A musician or band can have the best songs in the world, but if they don't know how to promote themselves their efforts can soon go to waste.
It is important to establish a vibrant social media presence across various platforms such as Facebook, Twitter and Instagram.
Posting regular content is a great way to spread the word, but time constraints often mean it isn't always possible to do this in real-time.
Social media management tools like Tweetdeck and Hootsuite are a great way to schedule content in advance that will help to reduce the strain.
Scheduling tools allow you to pre-load your repetitive content, giving you more freedom to concentrate on making music.
They are great for scheduling posts about upcoming gigs, links to your videos and more, helping to ensure that you remain in the public eye on a daily basis.