Casinos have been here for quite a long time. Despite the threat of losing significant amounts of money, people aren't able to stop gambling. Thousands, not to say millions, of people play at both land-based and online casinos on a daily basis. Even more and more governments opt for benefitting from it.
Casinos are designed to overwhelm visitors with the feeling of excitement and endless possibilities. Each time you step in there you think "Maybe tonight I will hit a jackpot". You can't escape this thought even if you try. And not without a reason!
You may not know it but no land-based casinos are designed at random. Every single establishment is planned carefully. And that is what makes you want to stay there for as long as possible. You might think that the bait is a good promotion or free beverages, but that's not the case. All land-based casinos use similar strategies targeted to affect human psychology and make an individual stay there and play for a long time. It is the vibes and the atmosphere of the casino that matter. And that is what attracts new customers. So, it makes sense to invest in trending designs as it results in the consistent customer flow and the highest revenue.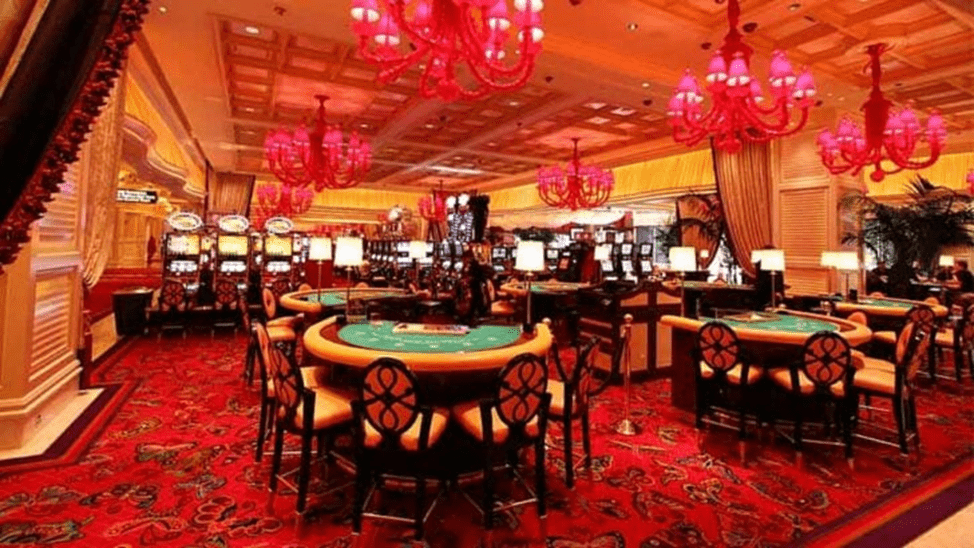 Different Approaches to the Casino Design
The design of casinos has changed over the years. A few decades ago, you would be greeted with gaming machines the moment you came into the gaming venue. Nowadays, a great number of gambling houses have glamorous expansive lobbies with luxurious décor that intensify the feeling of excitement in one way or another. Only after this short glance, you are allowed to go through towards the slot machines and card tables, and see them in all their greatness. The most famous casino designers are Bill Friedman and Roger Thomas. While Friedman is well-known with his unparalleled classic casino design, Thomas is famous with his fantastic projects in Las Vegas and China. He is also called the one who has transformed this industry. In this article, we'll tell you mostly about Bill Friedman's ideas and let you the opportunity to familiarize yourself with the ideas of Scottish casino designers at https://www.thetimes.co.uk/article/scottish-architects-to-design-siberia-casino-tsz0bsd3fb7.
Days without Clocks and Windows
Casinos are designed to make anyone forget about time. You see, the feeling like you're running out of time can get you stressed and anxious. But it isn't the kind of thing that casino owners need. The keystone of Friedman's theory of the casino design is the fact that players should stay in a casino as long as possible. And that is quite a task while a player keeps thinking about the time spent inside! So, the idea was that there won't be windows and clocks in the gaming area. Thus, there are no indicators of how much time a player spent there. Isn't that smart?
Eventually, most countries have started legalizing online casinos. Australia is not an exception. Australia casino online based have many perks to offer, including chips & tickets, color psychology, playground design to attract customers.
One of the most interesting ways to hold the attention of the visitors is appealing music that works as a catalyst. Most casinos use it to make the gaming sessions more exciting. They aim to create a warm and relaxing ambience by playing easy-listening music and pumping pleasant aromas through their vent systems. This combination elicits the sense of comfort.
Chips & Tickets
Do you know why casinos don't use real money but use chips instead? The fact of the matter is that using chips is far easier than cash. And losing chips isn't that painful like losing money!
The thing is that the sense of limit is concealed by these coins, permitting gambling and spending more and more. Just a few decades ago, machines in casinos spit out coins whenever the player won. However, it is no longer the case. The majority of casinos have switched to a TITO system (ticket-in, ticket-out). You just get a card with money on and insert it to play, and then take it out when the money is over.
It makes it easier to use tokens and allows visitors to play on multiple machines. As there is zero system downtime, overall play velocity has risen by 20%. Due to the technology, casinos avoid coin logs and reduce space for gambling machines.
Psychology of Color
To make their clients feel relaxed, casinos employ the psychology of colors. Colors for the rugs on the floor, the walls, and the gaming tables are chosen carefully. The casino's interior decor mostly incorporates red, purple, and black to create a pleasant, inviting ambiance.
In a common casino layout, the machines are arranged in long rows that change colors from cool blue and green in the center to bright red near the ends. Graphic designers use a lot of different shades to create attractive sounds, images, and motion for slot machines to ensure that the user is relaxed. Color plays a significant role even in the tiniest details. Just take a look at the business cards of the most famous casinos!
Adult Playground Design
Roger Thomas dramatically changed the rules of casino designs. In Bellagio, he created light ceilings swathed in silk fabric and insisted on clear sight lines for easy navigation instead of a traditional dark, maze-like design. Friedman offered to place gambling equipment right inside casino entrances with the most popular slot machines nearby the front door. However, Thomas built an elegant and luxurious lobby, free from penny slots but filled with huge arrangements of real flowers and glass sculptures instead. Traditional casinos banished clocks and sunlight to make players lose the track of time. Thomas installed skylights that let the sun in and antique timepieces. He even ignored the rule that prohibited decorating gaming areas. While Friedman considered that there shouldn't be any furniture near the gambling equipment, Thomas selected European-style furnishings thoroughly.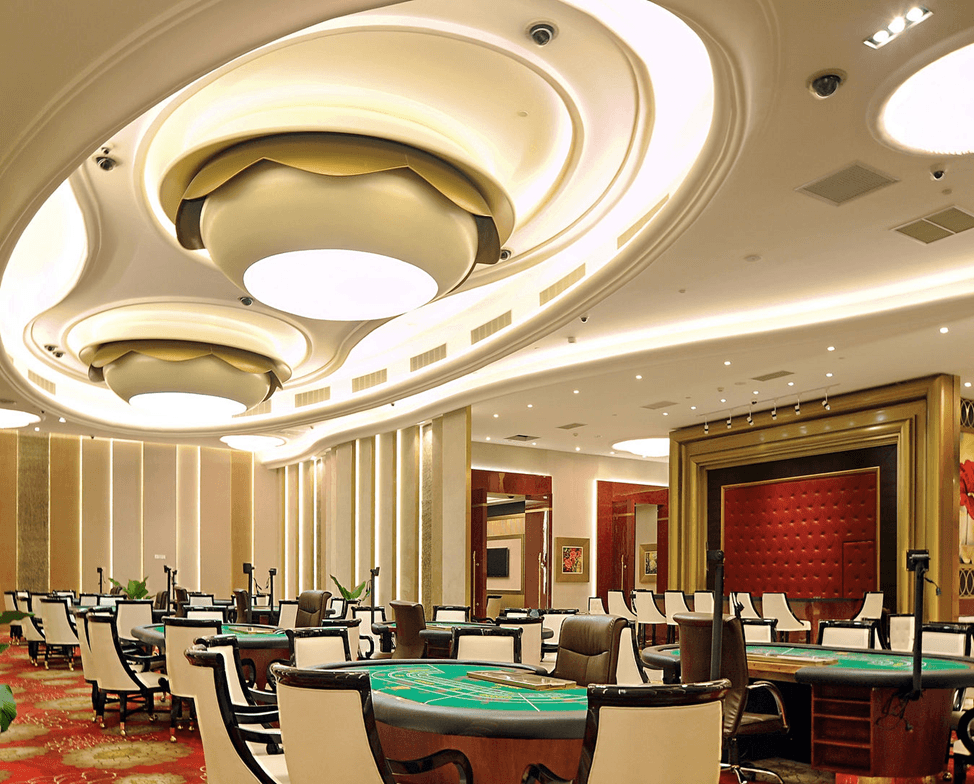 Slot Machine & Table Game Layouts
A casino's prosperity mostly depends on slot machines. You will be surprised but they generate 71% of the earnings. The majority of gamers prefer to spin slots rather than play traditional table games.
Therefore, casinos must place their equipment and machines carefully. Now, casinos offer a good number of themes including movies, video games, personalities, and so on. That way they make the slots seem recognizable to players and tempt them to go in and wager.
Designers often arrange them in the shape of a circle. As a result, gamers can interact while playing in small groups, sharing the entertaining experience.
Conclusion
Recently built casinos use many tricks to make us want to stay there more. There is nothing wrong with that. After all, gambling experience mostly consists of this unique feeling that any casino gives to its visitors. Just remove it and you will find yourself in a room filled with machines that are now available online. You see, Ozwin casino bonus codes are more generous than any land-based casino can imagine. So, without these tricks, they wouldn't be interesting for customers. Therefore, these elements of casino design aren't only ways to make you spend more but a part of the entire experience that makes each visit memorable.