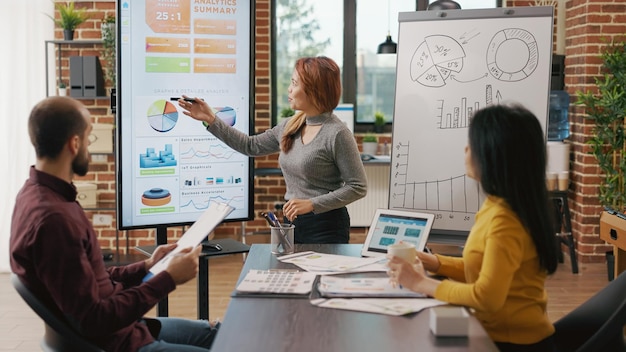 Many factors will determine the marketing team's size, including budget, size of the organization, and business goals, among others. The people involved in the marketing department will be the core team who will take the company's brand to the target clientele. Thus, it is important to know who and how many should be part of the marketing team.
The company's brand may be unable to support hiring everyone in the list. However, companies have the option to hire an all-around employee or outsource freelancers instead of full-time employees. Nowadays, full-time workers and independent professionals collaborate in a more flexible marketing operation as part of a growing trend of hybrid teams. There are crucial roles in digital marketing that were uncalled for in the past but are currently needed. This is also where web development services can greatly help.
Now, moving on, how many people should be part of the marketing team? To answer this question, here are some key roles for a marketing team to thrive in this digital age.
Marketing Team Key Roles
Marketing team director. While not all companies may have such a specialist onboard, the team director will oversee the whole of the company's marketing campaign. Aside from that, the director will be in-charge of the following,
Manage, motivate, and collaborate with team members to beat goals and deadlines
Take charge of monitoring the team's progress, and providing coaching when needed
Resolve conflicts within the team
For the marketing team director to effectively move through with such activities, this leader should have strong work ethics, great communication skills, optimal organizational skills, and remarkable leadership.
Project managers. A project manager works as a guide to the team members. Together, they will bring a concept to life and achieve the desired result of a project with fewer inefficiencies. Here are some key tasks of the project manager.
Plan and identify important resources for task completion
Delegate roles and tasks to team members
Make and maintain a schedule
Assess the budget
Document reports
Data analyst. As the title implies, data analysts handle the data and insights. More specifically, they focus on the following activities.
Gather data
Identify trends and patterns within data sets
Interpret findings
SEO strategist. Search engine optimization (SEO) is crucial for the company's marketing strategy since the best online experiences begin with a search. Such search engines use complicated algorithms to predict which websites a person wants to see. Hence, an SEO strategist is a vital member of the team.
Marketing Consultant. A marketing consultant will help the team produce a comprehensive marketing plan. This involves identifying the target market for the company's product or service and designing a marketing approach to draw the attention of the company's potential customers. The consultant also helps with the following.
Monitor data
Analyze results, specifically focusing on profit and revenue
Often, an independent professional is brought in to assess and figure out how a company can reach its goals of saving money and making profits.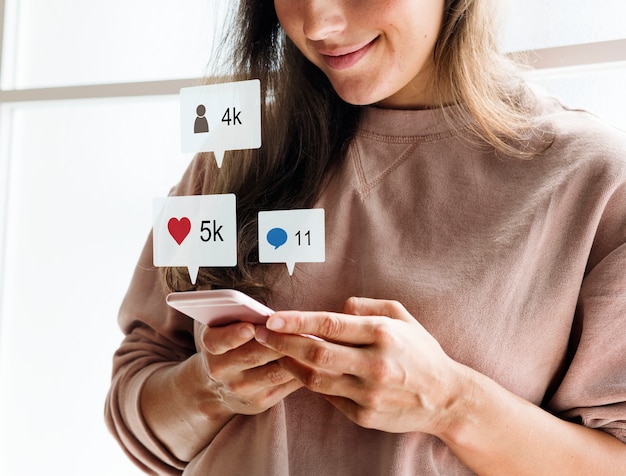 Social Media Manager. Considering how society is moving through a digital age, social media managers play a vital role when it comes to marketing. This is especially so because of how social media is used for promoting services and products and for customer service channels.
Social media managers are the voice of the company on its social media accounts. These specialists are familiar with the online landscape and have a deep understanding of promoting services and products through such platforms.
Writer. The writer generally creates content for various types of websites and media platforms. This content may include the following, among others.
Blog posts
Ebooks
Articles
White papers
Video scripts
Podcast scripts
Web designer. A web designer develops, designs, and revamps websites. Such a professional is usually a software engineer or programmer. Other than building a website from scratch, the web designer also designs the website's visual components to be interesting, user-friendly, and aligned with the brand.
Should a Marketing Team Have Each Specialist Onboard?
According to The Entrepreneur, the roles and skills of the workforce within the marketing team are essential to surviving and thriving in modern marketing. With such roles present, companies are on the right way to coming up with a good and effective marketing strategy. In the past, SEO specialists, content writers, and social media managers were not common nor present. However, they are now crucial to every marketing team.
However, when it comes to employment terms, companies, especially small and medium enterprises, can be innovative about how they can avail of such expertise. While some recommend that the team comprise 15 to 20 people or up to a hundred marketers, it really depends on the company's revenue, capacity, organizational size, and most importantly, the marketing and business goals.
The Rise of Marketing
Marketing as an industry is changing, and traditional concepts of marketing teams and roles are also changing with it. Marketers used to work in highly divided operations, but a new pattern has become increasingly popular. As the company is getting ready to build a marketing team relevant and adaptive to the present time, companies can fill their teams with the above key roles to function effectively and efficiently. This can help them achieve their goals.