When it comes to promoting a brand to your key stakeholders and investors PowerPoint presentations have always been the most powerful tool to achieve success. An effective presentation deck with alluring graphics and schematic flow of content is sure to land praise for your organization's branding strategy. But, with millions of presentations being pitched by professionals in the marketing sphere every day, you need to have a structurally and visually organized presentation. Here's when the storyboards come into view. Crafting a presentation with 10 or 50 slides with a compelling storyboard slide deck will systemize your ideas in a logical narrative.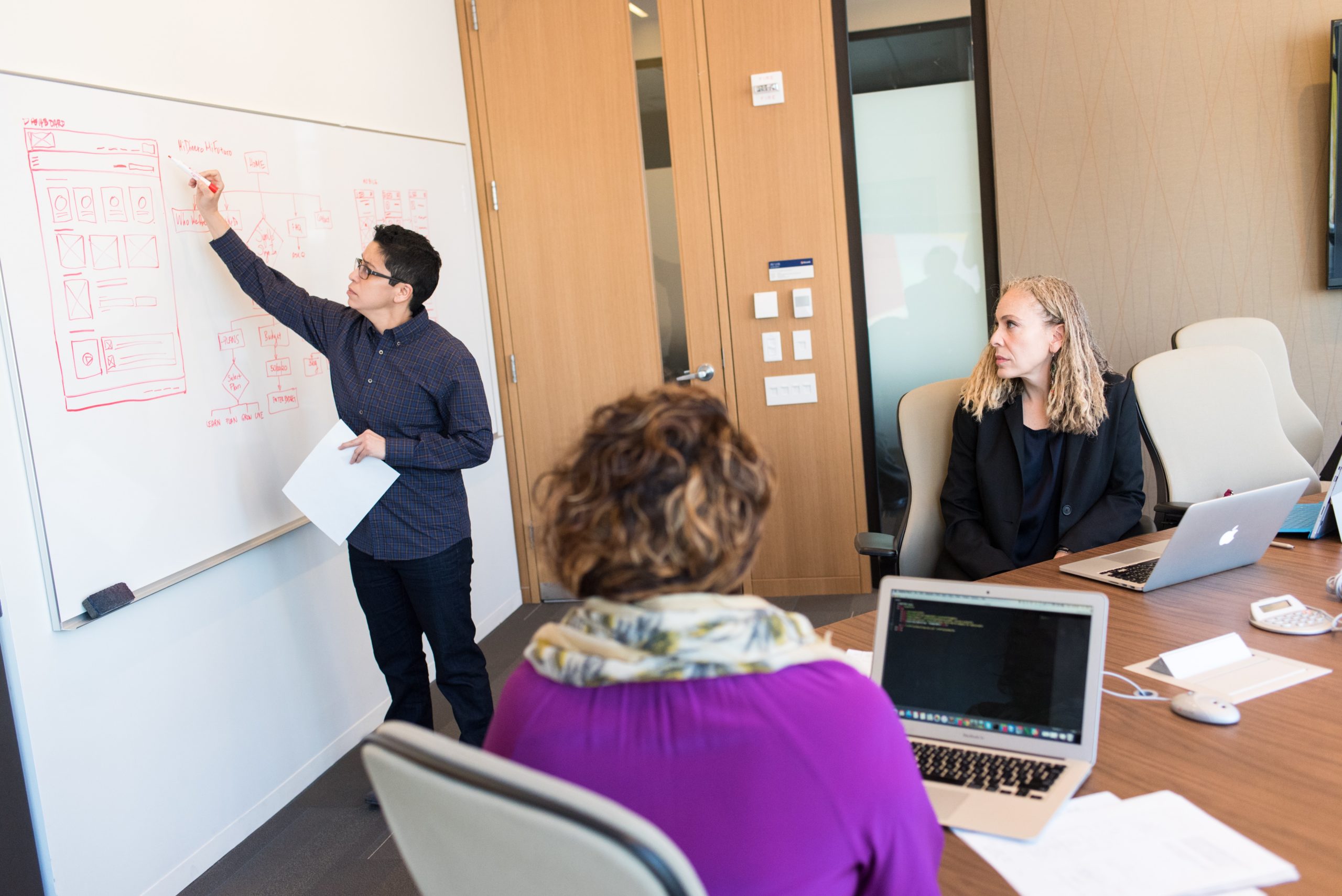 What is a Storyboard? A storyboard is a graphical and written blueprint of a presentation. It assists you in visualising the structural flow of your presentation. Storyboarding gives you a space to think-out the outline of your presentation and gets your creativity brimming. A presentation without a definite pattern is likely to make your audience confused about your product. Brainstorming a detailed storyboard presentation will aid you in finalizing a perfect storyline. Pre-visualising the key points of your product in a storyboard presentation will facilitate you in saving your valuable time and promoting your brand competently.
Here are 6 steps for you to create your perfect storyboard presentation:
Inclusion of Core Ideas
The first step to construct your optimal storyboard presentation is listing the core ideas of your promotional strategy. Incorporate the top-down model of the pyramid principle to organize your priority ideas on the top to the less important ones at the bottom. When including the nucleus of your message incorporate pivotal questions about your brand.
What are the highlights of your organization? What are your products? Why should the investors be interested in your brand? What is the demand and target market of your brand? What will be the profits and challenges? Citing these critical points from the beginning of the presentation to its end will give a boost to your storyboard. Further, your clients will be able to capture the essence of your presentation immediately.
Assign Graphical Narratives
Select an appropriate PowerPoint Template to graphically visualise your story and arrange it in a pictorial form for easy comprehensibility. Enlist the central points about your brand and products. You can also utilize professionally crafted storyboard templates present on various websites like SlideModel.com. A diverse catalogue of storyboard templates is available on various websites which can be simply imported into PowerPoint.
You can also choose any shape from Powerpoint like circles, boxes, squares for this purpose. Next, fill them with headers like the names of your products which you want to promote, your agenda, the product range, segmentation, prices, research findings, call to action among others. To make it appealing, colour-code the points with vibrant colours.
Use Taglines or Section Headers
While weaving your presentation into a storyboard integrate only taglines or section headers for the message. For designing a compelling storyboard slide deck let the details of your brand flow organically. Taglines can include elements like product information, product range, product benefits, marketing statistics. Include them under diverse sections.
These taglines featuring detailed fundamental points effectively connect your storyline in the various slides of your presentation. Avoid making the slides text-heavy and include only necessary headers. A useful tip here is to assimilate one section header per slide so as to magnify its impact. Present the problems of your brand and their solutions to your audience in an easy way through the storyboard slides.
Use the Dot-Dash Storyline Approach
The "Dot-Dash" storyline approach includes a well laid out format where the top-level ideas that are crucial to the slide storyboard are signified by bullets and the supporting second-level ideas are exhibited through dashes. Using this approach in each slide will further communicate your main ideas in a compact manner.
Crafting an engaging storyboard presentation demands a definite structure which your target audience can follow. The prime headings like the brand's name, brand's features and product use, product-market etc can take the dots while the details of these pointers can be written with the dashes.
Essentials of Storyboard Design
When it comes to formatting and designing your storyboard, fuse it with an appropriate background and colour scheme. Your overall storyboard narrative should be captivating and eye-catching for your audience. Kick the monotony out of the slides by amalgamating them with shapes, diagrams, charts, arrows, high-quality images etc.
Instead of putting your story in tedious paragraphs, simply use bullet points which are easy to understand. The typographical elements should be accurate with an appropriate font selection and font size. Embody functional fonts instead of fancy fonts and keep the font size readable. Ditch the black and white narrative and infuse your slide with pertinent colours.
Finalizing Your Storyboard Presentation
Pitching a stellar storyboard presentation built to promote your brand instead of generic presentations is certain to leave your clients and audience spellbound. Once you have created the outline of your storyboard, finalize it into the presentation decks meticulously. Focus on the chief attributes of your brand which you want to highlight.
Conciseness and preciseness should be your motto while forming a storyboard. Instil subtle animations and slide transitions. Complement your textual information with high-resolution images as they leave an everlasting impact on the minds of your audience. Combine your communication skills with an excellent narrative to give your presentation. A storyboard presentation will add stars to the promotion of your brand.
Since the dawn of time stories have set the precedent of expressing the knowledge in a creative style. Use brilliant and invigorating designs to pitch your business deck and promote your brand in a novel way. Knit your storyboard presentation with impactful visuals, relevant content and leverage diagrams, shapes where required. Crafting a storyboard presentation with the above steps will polish your presentation into a unique and unparalleled one.