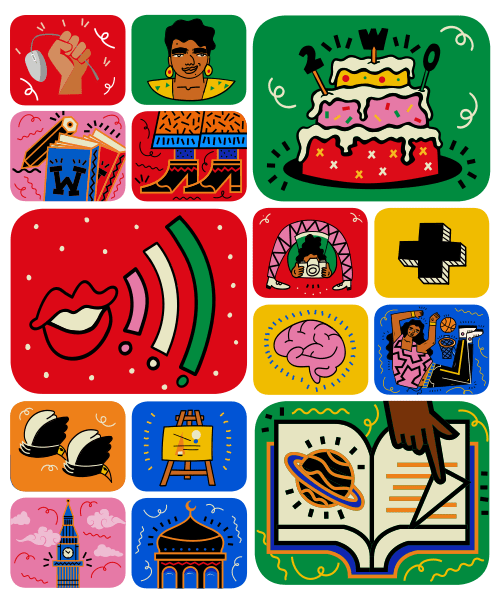 Marketing nowadays can take so many forms that it can be hard to chose the right medium and strategy, so companies tend to go with the trend and overwhelmingly invest on internet marketing. However, traditional ways of marketing your products didn't say their last word yet and can still prove useful for your business. Sticker marketing is one of these forms of marketing that can still prove very efficient.
Why do companies use sticker marketing ?
Stickers are a great tool to have your marketing popping out in unexpected places, such as on a bike , on a car, or on a laptop. The act as an endorsement by the people who use the stickers, which strongly reinforces the branding and makes it the real-life social media. On top of that, it's one of the cheapest printed medium you can find, especially if you chose the right sticker printing provider !
How do you go about using stickers in a marketing strategy?
Design it well.The first thing that you should do with your sticker marketing is to ensure that your stickers are fun, this means that you have to work on an appealing and entertaining design. Fun stickers will bring more attention and bring up conversations that will do a lot of good for your brand.
Use it as a gift. If you go to events to promote your business, stickers can be a great freeby that can appeal to all kind of audiences. Tech conferences are great examples of places where sticker marketing is successful, at least if you judge by the laptops of many attendees. People also appreciate the special type of stickers, such as KISS Cut stickers.
Place it wisely. If you are doing the sticker placement by yourself, make sure to chose the right places to stick your brand. For example, it can be on employees backpacks, company cars, doors, and so on.
Use it to inform. This is especially useful for sticker marketing in specific places. For example, if you are a company selling hygienic products, you can have a deal with a mountain restaurant to place your stickers in their lavatory to place stickers that give a hiking personal hygiene tip.
Combine it with other marketing techniques. Your stickers can be a great addition to other marketing campaigns, even for online marketing ones. You can add QR codes that send people back to a specific web page or to your app for download, which even allows you to track the results of your campaign.
Things to avoid with sticker marketing
Although there is no such thing as spam in the real world, except for the canned meat maybe, using marketing inappropriately can be getting on people's nerve. This also goes for sticker marketing, obviously. Never stick your brand in inappropriate places or overuse it. If people are annoyed by your stickers, it will impact your brand negatively.
Conclusion
As you can see from this article, regular marketing techniques are far from disappearing. Learn to embrace sticker marketing and to use it to your brand's advantage and you will extend your reach further than you tought possible.