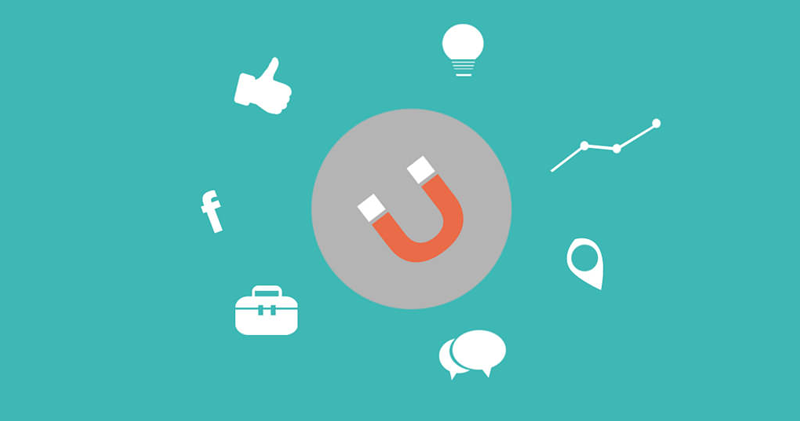 So you built a website. You either hired a developer who installed WordPress for you, or you used a tool that requires no coding, for example the website builder by Wix. You may feel like you are done with your work, but it's actually only the beginning of your journey, now you'll have to work on getting users to discover your site. Let's see what your options are to constantly promote your website while not spending all your time on it.
Make sure Google can detect you
It may sound ridiculous, but some websites are totally unknown because they technically prevent the search engines to find them. Make sure it's not the case. With Wix, this comes out of the box without any technical worries for you. You'll still have to build your website strategically, for example by choosing the right URL structure, but your life will be much easier and your work more productive. To get a glimpse of website creation basis, check out this video by Wix.
Building your website with Wix, you will also get a set of useful SEO tools out of the box, saving you some precious time.
Have a content strategy
SEO doesn't work like it used to, keyword stuffing and tricky tactics will not lead you anywhere anymore. You'll need to have ideas to regularly create content to promote. It is a good idea to use an editorial calendar if you want to be professional about it. For content strategy, it is a good idea to follow the Wix blogs as they regularly give advice to webmasters and pay special attention to this aspect of website creation.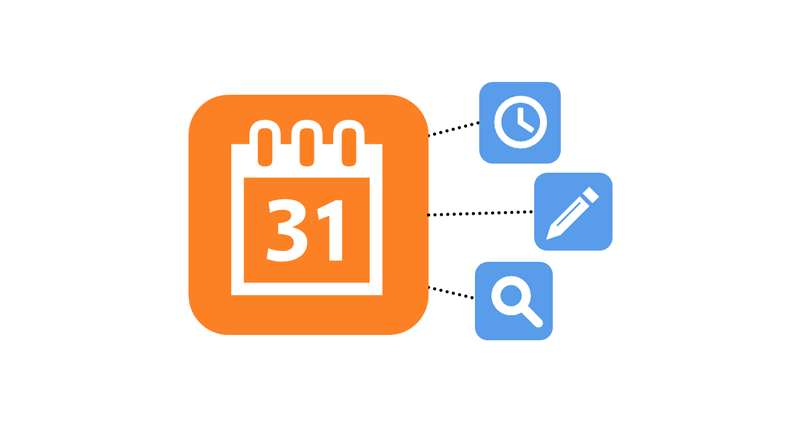 Reach out to other websites
You will not be able to become popular alone. Reach out to similar sites and start seeing them as collaborators, not some kind of enemies. Share your friends content and create content good enough to be shared by them, they will do it. It gets even better if you meet these people in real life, but online contacts are already good enough to create a real dynamic of promotion.
Create a strong social media presence
Twitter, Facebook, Instagram, Pinterest,… You should be there, and let everyone know that you are. Make connections, talk to people, and they will start talking about your website if it's good. Your website should reflect that and display buttons so that visitors can easily connect with you.
Working with Wix, your life will be made much easier. Social media button integration is just as easy as pretty much everything else on the website builder. Again, no need to focus on the technical side and waste time, just work on your social media networking. Wix also allows you to automatically send your pages on social media sites.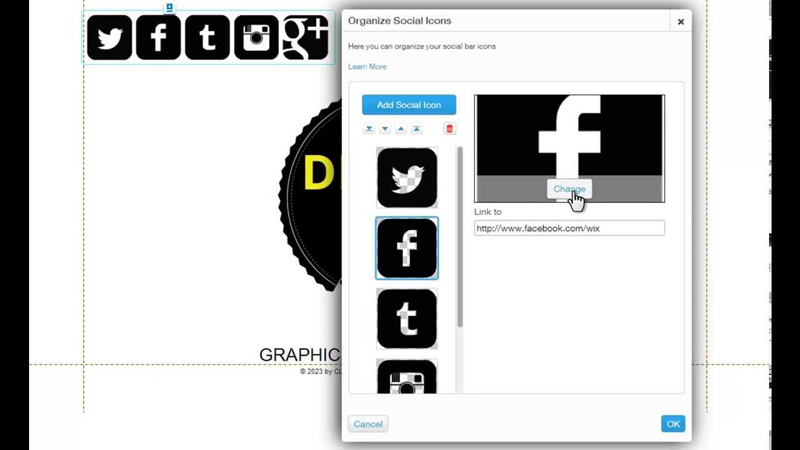 Even better, Wix social media tools allow for deeper integration, with Pinterest tools or Facebook pop-ups that convert much better than any other button. It also goes both ways, as you can import social media feeds to your website out of the box. There are also tools design to help you build a community on your own site. In Wix's dashboard, you'll also be able to track your results without needing to setup anything.
Promote on niche websites
If you are looking to get targetted visitors, you should always be looking for influencial websites in your niche. For example, if you are a designer, you should fine websites that let you post links to your site. Do it wisely, as it can backfire if you are perceived as over-promoting. Apart from getting traffic and links, this will also allow you to connect with likeminded people and exchange with them directly.
Niche websites and communities can include aggregators, directories, specialized social networks, social voting sites, sub-reddits, forums, and others… But also local communities, as it will be easier to make real friends and tighter relationships.
Email marketing
Probably the most important tip in this blog post. Many marketers give you this advice first, start building a list right away when you start a new website. Email marketing allows you to get right into your visitors inbox, without annoying them if you want to create a relationship with your subscribers. For sending a message through, newsletters are still one of the most efficient tools.
The main drawback of email marketing is the fact that it can be either complicated to setup tools like PHPlist, or expensive to use online services if your list is a bit big. If you are a Wix user, you'll get access to Wix Shoutout, an excellent service that comes with your account. Wix Shoutout allows you to design stunning newsletters without the design effort, and implement email marketing easily.
Conclusion
As you can see with the examples given in this article, using a website builder like Wix makes everything easier for website creation, but also for online marketing. Apart from the great tools that you discovered in this article, they also provide some awesome articles about various topics, for example website promotion.