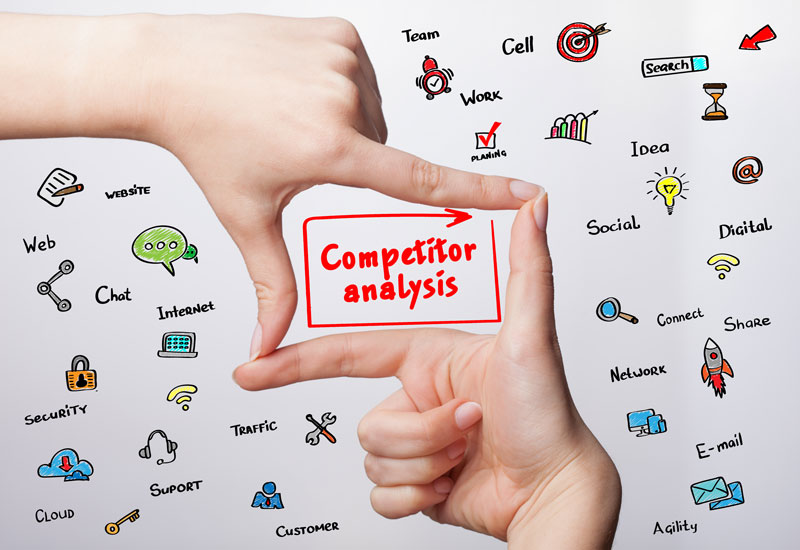 How would you like to have a competitive advantage over your competitors? If you're reading this post and haven't yet explored the power of keyword research for your business, then it's time to start.
You may have heard the term "keyword research" and think it sounds like some dark art reserved only for SEO experts. But in reality, anyone can do keyword research with just a few minutes' worth of work. Many people find out that by simply adding keywords into their content, they see improvements in traffic rankings on Search Engine Results Pages (SERPs) without any other changes in marketing strategy or website at all.
Thus, you can start by checking what keywords that customers are commonly using, or you may research your competitor's top keywords and use them to steal their rankings.
What Is Keyword Research?
Keyword research is the process of discovering prevalent keywords in an industry or niche. It's helpful for SEO purposes and can give you a lot of insight into what people are interested in as far as content goes.
It's also one of the most crucial steps to take when building a website. It helps you find out what people want and ensures your content matches that search.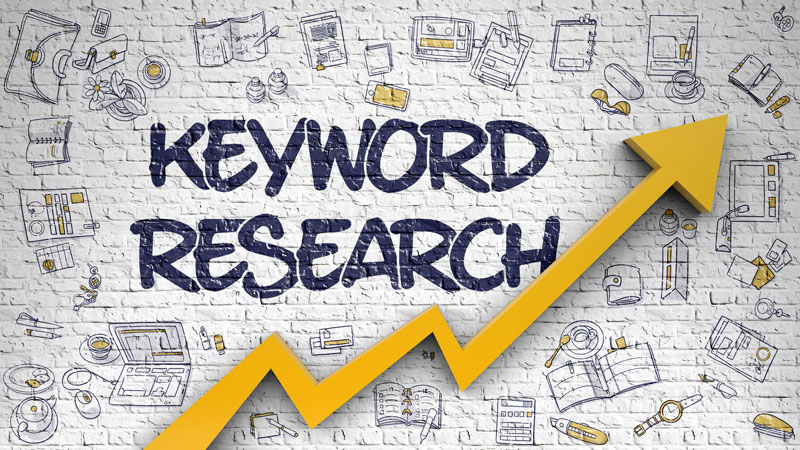 The practice of keyword research can help improve many areas of your business because it can guide you with everything—from web design to ad copy content.
To start maximizing its benefits, follow the steps below.
Start By Identifying What Is Ranking
Identifying what keywords are ranking can help you create a list of keywords to target. To do this, you may use keyword research tools to help you find out those that matter most to your business. You don't want a list of thousand keyword possibilities — you should start with those that have few points and build up from there.
You may also add ranking keywords to the title of your pages and perform SEO split test. SEO split test can improve your title's CTR (Click Through Rate) and increase your website's ranking in SERPs.
By determining what specific keywords are ranking on search engine results pages, you'll be able to create content that's relevant and specific.
Identify Your Competitors
By identifying your competitors, you can see what keywords they're ranking for and use them to your advantage. By doing so, you can:
Determine who matches the same niche as you in terms of content using different tools with competitors' websites.
Use ranked keywords from your competitors to your advantage by either matching their content or adding them.
Knowing who your competitors are on a specific keyword will help you avoid keywords used by big brands or companies. They've already ranked for these terms, which means there's no point competing with them. It'll be impractical to compete with established companies, especially if you're starting because they have more resources. It may also be difficult to create quality content that's on par with theirs.
You should know who your competitors are to allow you to focus on less competitive keywords to rank higher.
Spot What Contents Are Driving Traffic
Discover what contents of your competitor's site are driving the most traffic. It's a great way to identify what keywords you should be targeting on rank for those terms and get more visitors coming through from the content pages on your website.
Knowing what type of content is driving the most traffic on your competitors' site will also help you to understand what kind of content and topics are likely working best for them. You can try to replicate and emulate what they're doing to get the same traffic coming in.
For example, if you have a competitor whose getting most of their content pages from "How-To" articles, your best move would be to try keeping up with them by creating the same type of content, just have a better design and be more detailed.
However, remember not to duplicate their content verbatim. You want to create different content that's unique and valuable enough for your site.
Final Words
It's essential to keep an eye on your rankings on search engine result pages. It's the only way you can be sure that you're maximizing your visibility and you're appearing at the top of people's searches for relevant keywords. You may do this by spotting what drives more traffic and then incorporating those types of content into your website.
Also, start by identifying keywords that are ranking well and researching how they rank and who ranks higher than you do. Once you know this information, it'll be easier to determine which strategies could help improve your rankings so long as they align with these insights.
What's your competitive edge? How can you stand out from the other businesses vying for a spot on the top search results for that keyword?