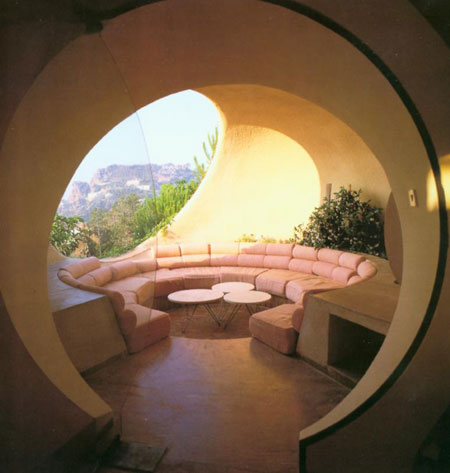 Organic is the first word that came to my mind the first time I saw the Bubble house. Actually that's a good thing, because one of the goals of Antti Lovag when conceiving his houses was precisely to be in adequation with nature.
Antti Lovag is a strange mix between a jewish russian father and a finnish mother who also happened to be a son worshiper. He grew up following his travelling father, then entered the finnish army and ended up as a war prisonner of the russian at the age of 19.
He then became a student of the Institut of Urbanism in Paris school of Architecture before working in France and travelling around the world. Finally he built his first bubble house in the 60's, after taking part in several inhabitat associations.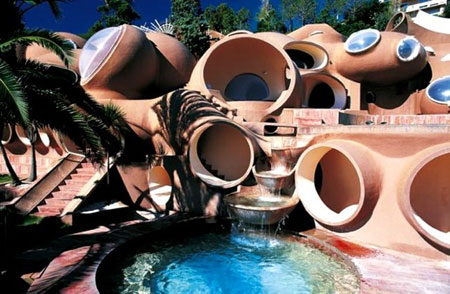 For Antti Lovag, the conception of the place where you will be living is not creating a list of square rooms with names like living room, kitchen or office. He first installs the furnitures according to the rythm that the people will have in the house, then wraps it around with the house.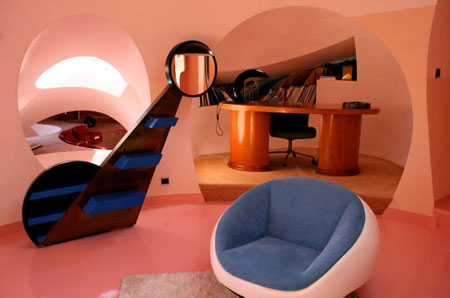 He also wanted his bubble houses to be extensible and evolutive, like a set of shells that you can extend according to your needs. The proximity of nature and the interaction with it was the other wish of Antti Lovag when building his houses.
This is probably the best proof I could find that eco-conscious architecture and design didn't just happen after Al Gore's speeches.