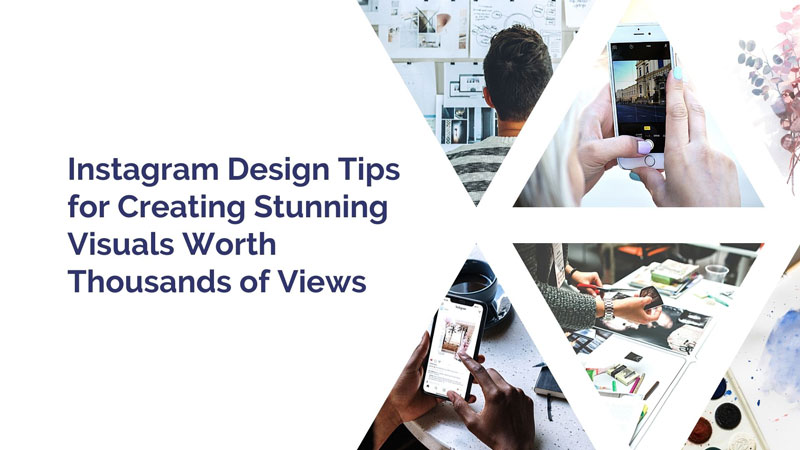 You've probably heard of the phrase "a picture is worth a thousand words." Nowhere is that more true than on Instagram! With tons of content on this platform, you want to create and design visuals that get people to stop scrolling and stare at your amazing pictures and videos. Once you've done this, you need a strong marketing strategy to drive traffic to your posts.
However, even with great images or videos and a solid strategy, achieving growth on Insta can go very slowly for new or small accounts. Many users get started gaining momentum when they decide to buy Instagram engagement, especially IGTV views, because this social media favors content that already has good stats.
Here are some great design tips for creating stunning visuals worth thousands of views:
Think About What You Want to Photograph or Shoot Video Of
First, the subject should be in line with your profile or brand image. Consider these things:
Although occasionally going off-script is okay, you don't want to spend a lot of time on images or IGTV videos outside of your overall content marketing strategy, or that don't align with your brand values.
If you're primarily a travel blogger, don't get sidetracked taking dozens of pictures of jewelry, for example, although a few pics of a museum jewelry display will be fine.
Your content marketing strategy should also include considering the experience you want the viewer to have. Wonder? Awe? Amusement? Excitement? What objects, people, or locations would best fit with these feelings?
When choosing or designing a location, you also have to be practical. Will you have time and space to take multiple pictures until you get a good one? Will there be a lot of other people around who may get in the way of your shot? Are there going to be opportunities to shoot in different lighting situations (ie, different times of day) in an outdoor location? It may turn out that some locations aren't right for your plans.
Once you do find a good spot to shoot, you'll want to make sure you have the right equipment to get a variety of visual effects. This should include ring lights, possibly additional lighting equipment, and a tripod. Don't forget to bring other props as well—clothing changes, different hair and makeup options, and especially any products you want to feature. (That may seem obvious, but it's easy to forget the star of the show when you're worried about other things or video views.)
Appeal to Your Audience's Emotions with Designs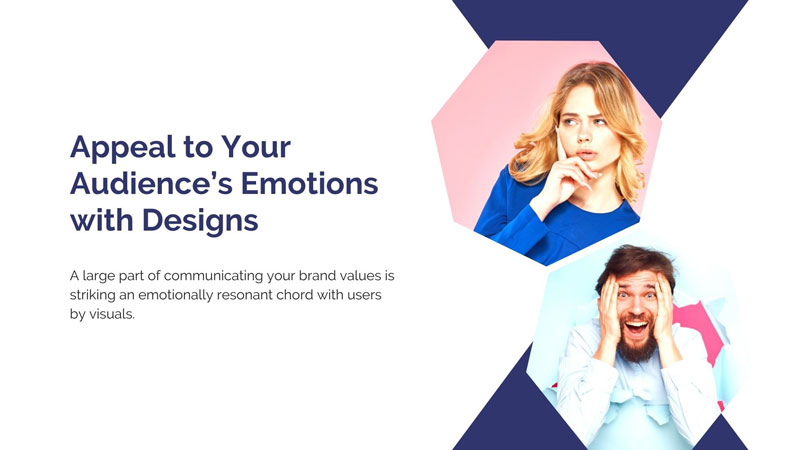 A large part of communicating your brand values is striking an emotionally resonant chord with users by visuals. The more video views you have, the more views you'll get because of content sharing by these users. That's why it's significant for your Instagram account promotion. Even with business accounts, you're relying on your customers to have some sort of emotional response on your designed visuals, even if it's just a relief that you've saved them a little money.
One helpful trick is to share a personal story to illustrate a piece of advice or instructions you're giving the audience in the IGTV video. Explaining the emotions you had when discovering a key insight can help drive home your point for the audience, and keep them coming back for more photos or Instagram TV videos you plan to desing and create.
Stay Focused On Your Brand
When designing and editing your pictures to have more posts and IGTV views, keep your brand colors and online strategy in mind:
Brand colors might not work in every shot, but you should try to use them when it makes sense.
Also think about the problems the brand solves, or what you want your personal brand to be known for.
Does your business provide eco-friendly makeup and skincare solutions for consumers?
Does it offer photos of lesser-known travel venues and experiences?
Do you simply want to be known for funny dance Instagram TV videos just for thousands of views?
Figure out what you most want to communicate about the brand and then determine how each post or IG TV video can do that.
A Little Friendly Competition Never Hurt Anything
Sometimes it's the push behind the photo that helps. The fact is that often people will get excited about liking something if they feel they're a part of something bigger — whether it's showing up a celeb, raising money for charity, or bringing awareness to social issues. So it's always a good idea to figure out how to add an element of competition to your visuals to have thousands of views.
Here's one example: In January of 2019, an Insta account called @world_record_egg was created. Right away, they posted a picture of a bird egg with the caption, "Let's set a world record together and get the most liked post on Instagram. Beating the current world record held by Kylie Jenner (18 million)! We got this."
The extremely simple picture of a regular-looking egg quickly gained attention, and had reached 18.4 million likes in just ten days. The account was later revealed to belong to Chris Godfrey, an advertising executive trying to make a point about celebrities and their popularity on social media. Although Godfrey claims the egg's surge in popularity was entirely organic, other people have different theories about how he might have helped things along.
So what if you're not an ad exec with friends and connections and, theoretically, money to pay people to change their Insta handles for publicity if you so chose? A lot of regular people who aren't @world_record_egg struggle to get even a few new views for their content.
Turn Data Into Graphics Or Even Art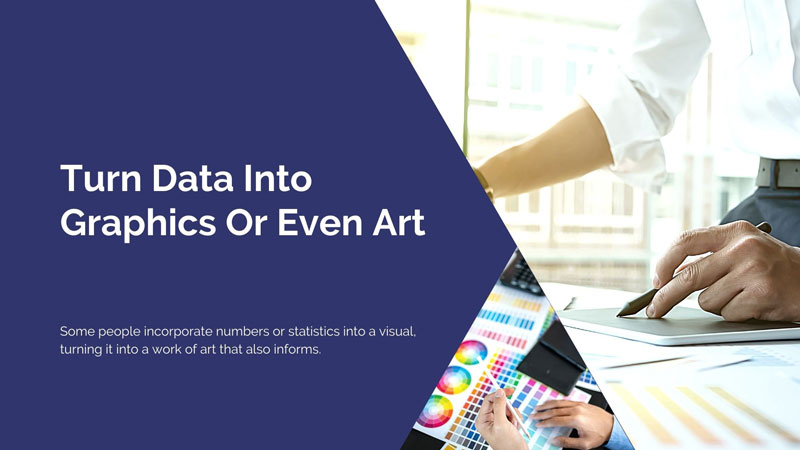 Many Instagrammers want their accounts to be informative, especially business owners and activists or people trying to build awareness for a cause. There are many visual ways to disseminate information, including adding short sentences of info to each slide on a carousel post. Alternatively, some people incorporate numbers or statistics into a visual, turning it into a work of art that also informs. Animated graphics are especially fun, with numbers or words weaving in and out of an image.
This can also work with IGTV video posts. Think about creative ways to show a problem or subject you want to broach. You may be able to show a simple scene that gets viewers' attention, then add a slate with surprising info at the end.
Show Something Old in a New Way
Anything that catches the viewer's eye in a surprising way is likely to get more attention. Often the best way to achieve this affect is to take a familiar image and edit it in a surprising or unexpected way. Maybe you take an iconic black and white image and add a single color to it to illustrate a point. Maybe you create a display out of unusual materials. Maybe you edit the same object, such as a product, into a bunch of related images that appear on the surface to have nothing to do with the object. Any time you can put a new spin on a design, you have a chance to grab your viewer's attention.
Use Mood Boards For Inspiration
You can easily build a mood board on sites like Canva. This is a great idea when you're feeling stuck with your posts of IGTV content and need a little creative design inspiration for more views. You can start with colors, then add images even if you don't yet have an idea what to do with them. Another option is to create a series of mood boards and look at them in succession. Sometimes this can also help you to generate new ideas of Instagram TV videos. Other times just looking at the collection of colors and images can spark an idea in your mind.
Consider Being More Like Billie Eilish
If you look at the most popular posts on Insta, a surprisingly large percentage of them belong to the singer. While some images on her feed are more popular than others, note the overall consistency. Most of her content features similar aspects—she frequently uses beige and gold tones that complement her blonde hair, she usually has the same angsty look on her face in her selfies, and many of her poses are also similar. You could even look at her feed as a giant mood board in itself. Most of her images are also professionally lit and impeccably edited.
Conclusion
Following these design tips can help you create stunning visuals (photos, videos, IG TV content) that will grab your viewer's attention and help get you more shares. However, there's nothing wrong with getting a little help in boosting your view count to get started.