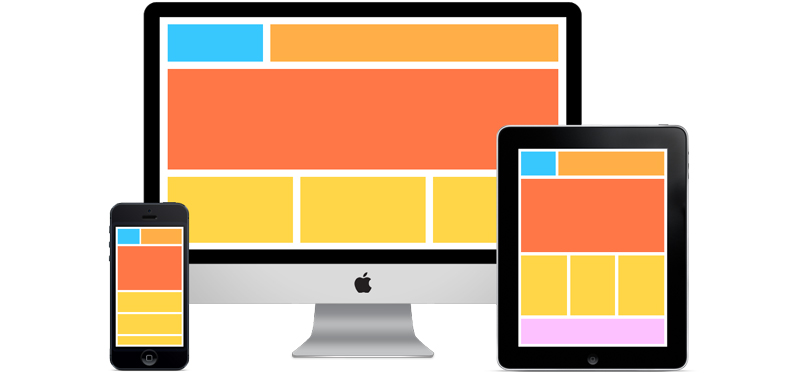 Nowadays, a large percentage of searches are made through mobile devices. Therefore, it is important for any business to have a responsive website so that their target audience can access them on any web-based device. In fact, the staggering growth of mobile devices has made it imperative for businesses to have mobile-friendly websites. As a business owner, your customers' needs should come first, you should be able to meet their needs at all cost. Moreover, your business should be wherever your target customers are. Let's have a look at some reasons why your business should have a responsive website;
Stay Ahead of your competition
In this world of competitive markets, your high-quality products are not enough to attract your customers. As a business owner, you need to understand that your competitors are also trying their best to capture the market just like you. Therefore, you should always try to stay ahead of them. You need to make sure that your business is reachable through every possible platform and devices. As an example, if you are an hr software vendor and if your customers use your software to manage their employee records then you should make it easy for them so that they are also able to use the software even while traveling. Since it is inconvenient to carry a desktop computer or laptop while traveling so it is important that your customers are able to use your software in their mobile phones and that is not possible unless your software is mobile-friendly.
Increased Traffic
The main reason why businesses carry out online campaigns is to drive massive traffic to their website. Some even advertise their products and services through several social media platforms. However, if you don't have a responsive website, your online campaigns may not be as successful as you want. Well, most people access their social media account and carry out every other online activity through their mobile devices. Even though your marketing strategy is right, if the website is not mobile-friendly it may not attract massive traffic as expected. Websites providing ultimate user experience will definitely attract more consumers. Therefore, you can expect more sales and profits. Besides, your first-time customers will develop a trust and will return to your service time and again.
Retain the Image
When it comes to developing a brand image, people put in so much of hard work. However, you can easily create a brand awareness by making sure that your website is designed to meet every user's needs. If your website is not responsive, it may create a negative impact on your business.
Easy Maintenance
Managing a responsive website is quite easy. Changes or any upgrades get automatically reflected in all the mobile devices. This may not be the case with the regular website as then you will have to make changes separately for each device. A responsive website is Must-Have and it is affordable.
If you haven't opted for it, then don't waste your time anymore. Contact a reliable website design company and tell them about your requirements. Let them know about your business and what does it specialize in and they will design an exclusive responsive design. Web design agencies like Lucid Crew in Austin has dedicated web designers who can create unique and responsive websites for your business.