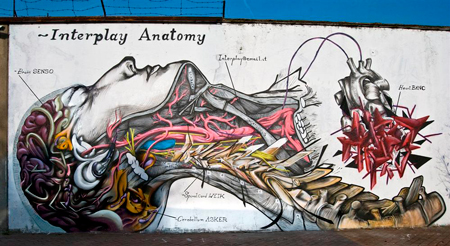 Posts about graffiti art or street typography have already been published on Designer Daily, but this topic seems to be a neverending source of inspiration for designers, so enjoy it!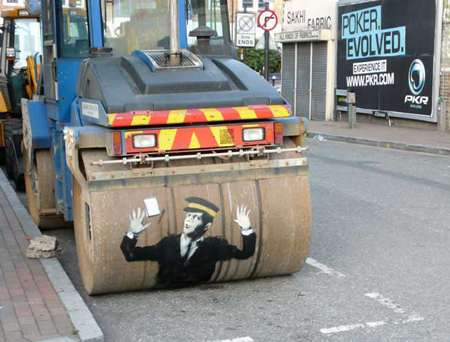 Steam roller warden, by Banksy of course.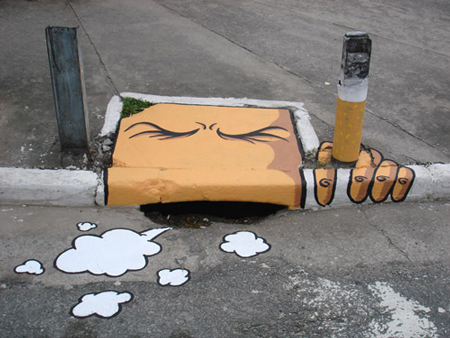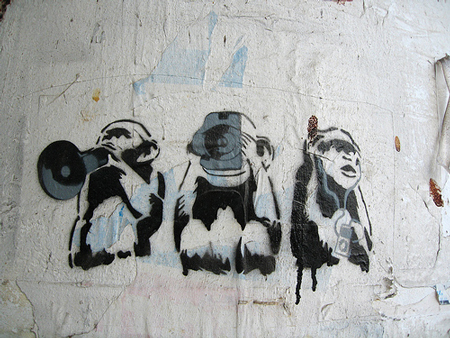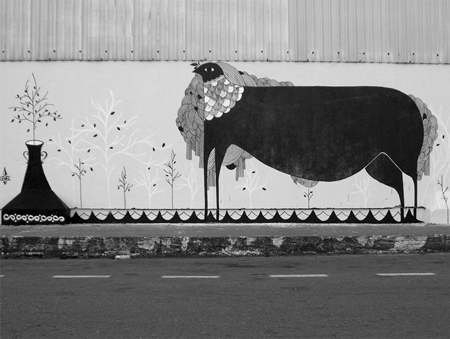 Cute graffiti by Level in Brasil.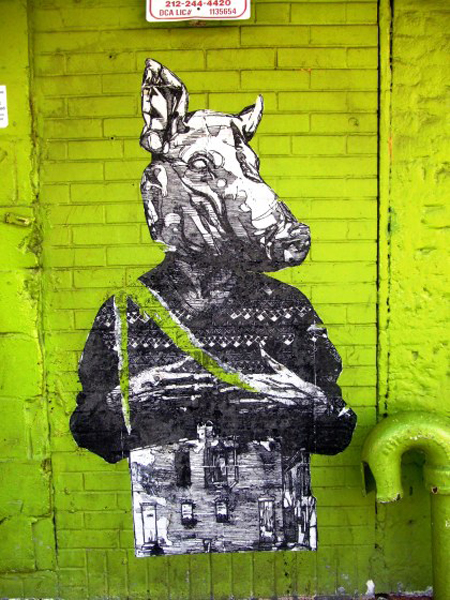 Animal Farm by Gaia.
Blu, from the Fame festival wrap-up.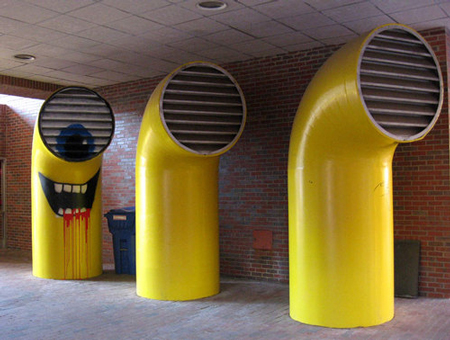 This piece by Loki always makes me smile.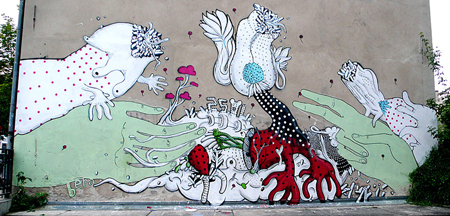 At Urban Affairs 09, Berlin.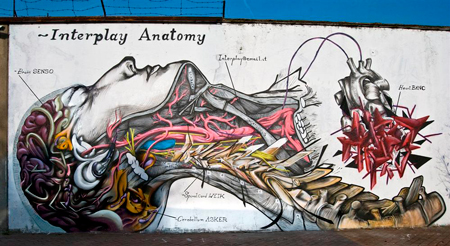 Interplay Anatomy by Asker.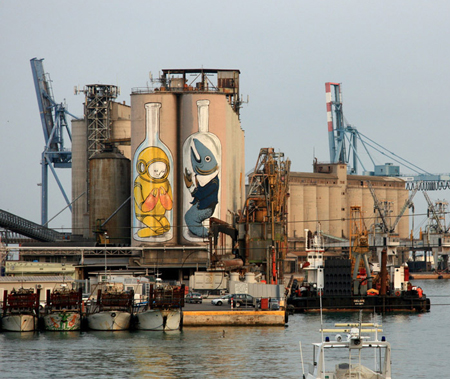 Bottles by Blu in Ancona.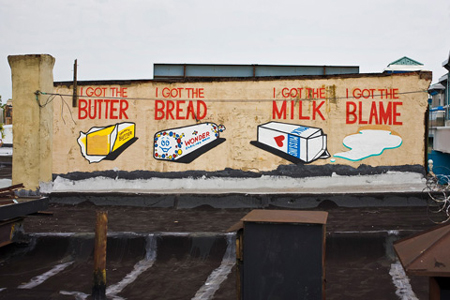 Awesome mural, see more like this one here.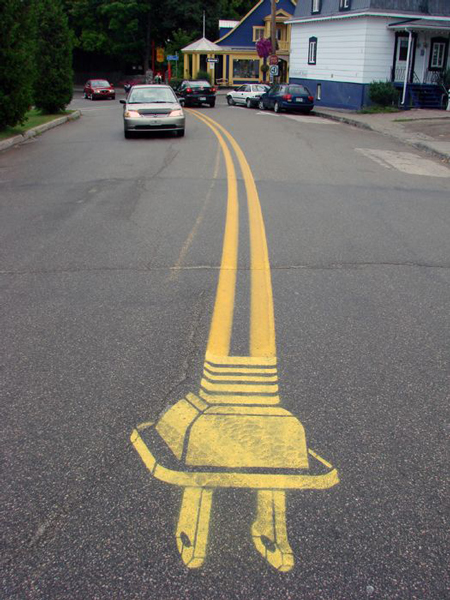 Plug by Roadsworth.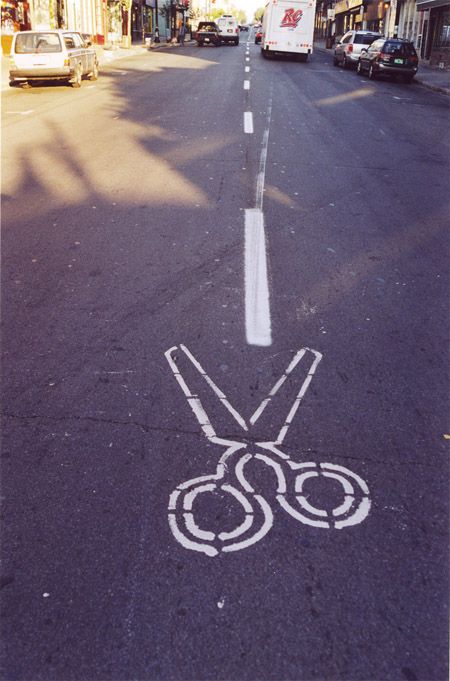 Another street modification by Roadsworth.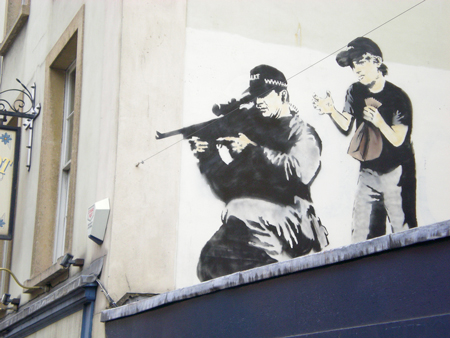 Banksy's sniper, super famous but still one of my favorites.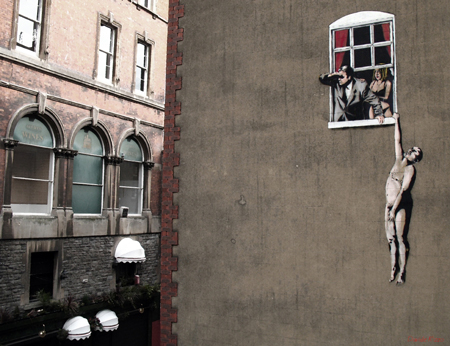 Another great piece by Banksy.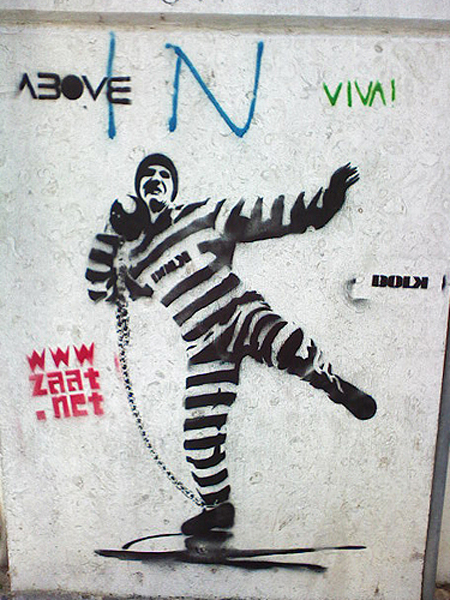 Cool stencil art from Lisbon, Portugal.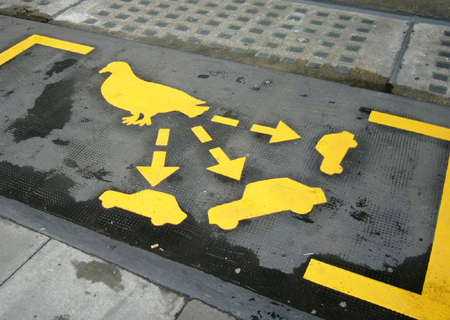 Shit on it, funny.