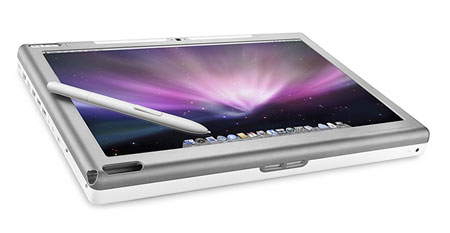 While I am not a real iPhone enthusiast (although I admire the interface and design of the product), I am avidly looking forward to see if current rumors of a Mac tablet PC will come true or not. This might well be a designer's dream coming true, although there is some real challenges that Apple will face if designing such a tool.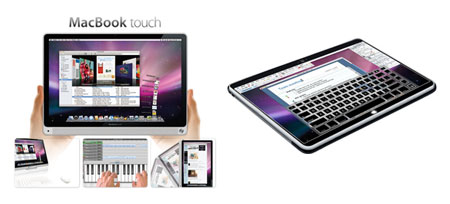 Among the usability issues that will surely come, the main one will probably be the lack of keyboard. I think that there is a tactile feeling that tells us when the keystroke we wanted to hit is down and that we can go to the next. We also know that we mistyped because we feel two keystrokes. The 3D keyboard will definitively be the hardest part to replace. On the other hand, keeping the keyboard would only make the whole computer heavier and less portable, thus losing its interest.
The really nice part of such a tool for designers is pretty easy to foresee, no more mouse and certainly a much more user-friendly way to work. What I wonder is if it will for example be possible in the future to use brushes or to apply textures straight on the screen. When some device will allow to do that, I'll get it.
Anyway, it looks like it's not only a rumour, but that it is already real.