The marketing space in the modern era is rather competitive. While brands are striving to make excellent products and have product quality at their core, branding is something that not everyone pays heed to. Sure, your customer base is bound to increase if they have good products at their disposal, but who ensures that it reaches them in the first place? Who ensures that they are aware of your brand?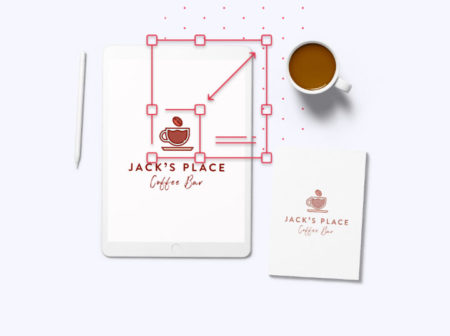 This is where Tailor Brands come into play. With its exquisite sets of customizability, and plethora of logo making options, Tailor Brands has made it easier for businesses across all scales to make their ventures more ubiquitous. With that being stated, here is a comprehensive review of Tailor Brands.
Intricately Crafted Branding Solutions
Established in 2014, Tailor Brands is one of the pioneers of modern-day advertising. In fact, it is definitely one of the only all-AI establishments in its niche.
Tailor Brands is one of the few establishments that understand the psychology behind developing brand loyalty, as is evident from the marketing solutions they provide, or from the stance they have maintained in this marketing space.
Right from the bleeding edge technology of branding in the form of Tailor Brands Logo Maker, to various other solutions such as marketing materials, applications, and of course, collaterals for using the said logos, Tailor Brands provides it all.
Furthermore, with its lucrative offerings, it also provides the same at great values. After all, Tailor Brands understands the importance of businesses, especially online, in this day and age of technological advancements.
How it Works
Making your logo is as simple as imagining it. All you need to do is think of a valid logo or design that you think would suit your stance, and voila—the rest works like magic.
Tailor Brands has AI-enabled features that are meant to (you should have seen this coming) be tailor-made for you. In other words, your logo should be as unique as your business, but more importantly, it should be a manifestation of your design. Your brainchild, if you may.
Here is the process. All you need to do is enter your company name and select a few typefaces from the multitude of options that the AI provides. Follow it up by expressing your type preferences and what you are looking for. While this might sound a bit tricky, the AI is created in such a way that it provides options that are as accurate as you have possibly imagined.
While the fear regarding AI takeover is justifiably morbid, Tailor Brands is here to prove you otherwise. After you have chosen the kind of template you are comfortable with, all you need to do is establish or state the cause behind the said logo or design.
Basically, you need to feed data to the AI regarding the nature of the logo—whether you plan on using it on social media or using it as a flyer—the AI needs to know in order to customise it further. This becomes rather important as different customizability options cater to different kinds of marketing tools.
Keep choosing templates that you like for the AI to create a holistic design language for your venture. As stated earlier, works like magic.
Features & Functionality
This works like a cascade, per se. The fact that Tailor Brands' offerings are heavily AI-based simply means that it is bound to be user-friendly and intuitive. Perhaps that is one of the most pivotal aspects of Tailor Brands, and quite possibly the most important feature.
The average customer is in good virtue now, for there are more of the same. Here are some additional features that Tailor Brands brings to the table:
BrandBook: Maintaining brand consistency should be the most significant target any brand should aim for. While there are various ways one can indulge in advertising, maintaining a said consistency is important. With BrandBook, you have all the tools you need to maintain so—colour swatches, customising tools, and so on—to further establish consistency in your branding.
Downloadable Formats: This is particularly handy when it comes to printing your logos to deal with your ventures offline, or in-person. Having the ability to download formats in various sizes also refers to the fact that it can be downloaded in various resolutions. Be it for an annual event in a public space, or simply as flyers—having options at your disposal isn't really a bad thing after all.
Pricing—An Offer You Cannot Refuse
As with any other subscription-based plans and offerings, Tailor Brands has some of its own. Suited to meet the needs of a wide spectrum of audience, Tailor Brands has some great price offerings. Here are a few of them.
Basic ($9.99): While most other plans have nominal offerings in their basic variants, it is not the same for Tailor Brands. With high-quality logo files, social media logo sizes, a plethora of templates, and permissions to upload stock images for further customizability, the basic variant does more than simply justify the said tag.

The option of the mini website builder makes it an even better proposition, especially for ones who are unable to shell in a great deal of currency.
Standard ($19.99): Sure, advertisements can be used to garner more attention, but if you are planning to up the ante with some more professionalism, the standard pack is for you. With all benefits of the basic pack, the standard pack comes with business cards and stationary tools, business decks and presentations, prepare to project more professionalism in your branding.

Additionally, with seasonal logo generators, be prepared to gather even greater audiences as these come in handy during holiday seasons. This, in addition to vector EPS files as part of the pack implies that modulating sizes is in your hands too. Acumen of customizability, if you ask us.

When it comes to online presence, blogs are the modern-day ad flyers. With the standard pack, be prepared to get an exponentially higher influx of viewership. This, in concoction with multi-language support and personalised viewer experiences, makes the standard pack a great value-for-money proposition.
Premium ($49.99): The term itself has some heft to it, and for all the right reasons. After all, just when you were wondering how it could get any better, the premium pack comes out of the blue with its pitch.

Along with the benefits of the standard pack, you get social media analytics tools and an auto-scheduler tool. The premium pack also comes with the capability to share over 3 million trending articles and posts in order to maximize your customer reach.

While this might be enough to most, the premium pack also has the expansive mind covered (pun intended). With the ability to create online stores and accept online payments, the premium pack is all one could have asked for.
To Conclude
Tailor Brand is possibly the most user-friendly tool that rudimentary businesses and entrepreneurs can make the most of. The fact that it is user-friendly and does not require any technical know-how is clinical for those who are not dexterous in this field.
While AI does have its drawbacks in terms of lacking a personal touch, when it comes to tailor-making your branding, it isn't really such a bad thing after all.