It's a common fact that some designs have the staying power that others can only aspire to. For some reason, they just get better with age. It doesn't apply to everything of course; no one is clamoring for more Comic Sans. But there are certain things which never really went out of fashion: against all the odds, even as technology threatened to surpass them with newer and better products, they are still here. In this article, we celebrate our top three classic designs that are still relevant today.
How to Change History and Look Good Doing It
Whether made to decorate your person or your home, these picks made our list because they are not only great to look at, but they marked enormous breakthroughs in engineering. With their release, things would never be the same again.
Mechanical Watches
The mechanical watch is a thing of beauty. An intricate system that captures and tracks the passing of time, shrunk down to a size that can be strapped to your wrist. It's hard to pinpoint the exact moment of the watch's incarnation, but from around the end of the fifteenth century to the 1970's the mechanical movement ruled supreme. Enormously customizable, watches have been pulled into just about every era's design fad. Yet somehow the classic strap and watch face retains a timeless appeal.
Despite the advent of quartz watches in the late 20th century and most recently, smartwatches, Swiss mechanical watches are still some of the most highly valued in the world. The likes of Rolex will certainly set you back a fair bit, but you can still find incredible vintage watches on the second-hand market, such as these models from Tissot, for example.

Edison Lights
It's a bit of a misnomer referring to 'Edison lights' in the 21st century. Rather we should talk about 'Edison-style' lights: the widely reproduced carbon light bulbs containing visible and elaborate filaments that hang as vestiges of the dawn of the illuminated age. Totally energy-inefficient and emitting more heat than light, upon patenting his design in 1879, Thomas Edison nevertheless changed the world forever with the invention of the electric light bulb.
The warm golden glow of Edison's creation sets it apart from new fluorescent lighting. Dim enough to look at directly, perhaps this intimate glow explains the perennial popularity of these bulbs in coffee shops and restaurants in cities across the world. Their attractive practicality represents the meeting point of art and engineering. Even today, they are spawning new online companies who capitalize on the cognitive association of the Edison name with a great idea.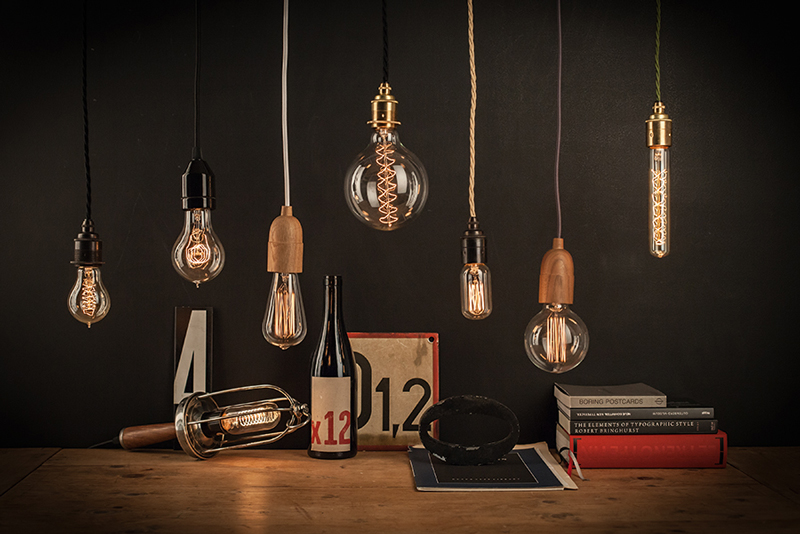 Eames Chair
Mid-century furniture and design: it veers widely between utterly iconic and a little cheap and dated. For the most part, however, the thirty years of intense development in design from the 40's through to the 70's was a pivotal moment in creating a new, modern aesthetic. At the forefront of the movement were Charles and Ray Eames. This husband-wife duo attained an unprecedented global notoriety, as their names have become synonymous with the charged ideals of the era, and their desire to bring "the best to the greatest number of people for the least".
The outcome of this generosity of spirit was a molded plywood creation, simply known now as the Eames chair. Its basic incarnation fulfilled a simple purpose: to follow a sculptural form, seat people, and be affordable. Of course, originals can now fetch thousands and the design has been so widely copied and adapted you are likely to see some personification of it on a daily basis. Which isn't bad going for something modeled on a baseball mitt.