WordPress is a highly flexible Content Management System (CMS) that enables a user to build and manage their own content platform. It is open-source and one of the most powerful blogging platforms. Back in the day when WordPress was first introduced, anyone who wanted to start a blog could create a free blog on example.wordpress.com URL, and it was like Google's BlogSpot/Blogger platform. All the user had to do was fill a registration form and they were good to start publishing their content.
A few years later, Automattic Corporation, the company behind the WordPress brand decided to spin-off the script that powers WordPress and maintains the codebase as an open source resource. WordPress today is an open source tool which works on the GPL (General Public License). Anyone can download the WordPress script and use it individually on their own.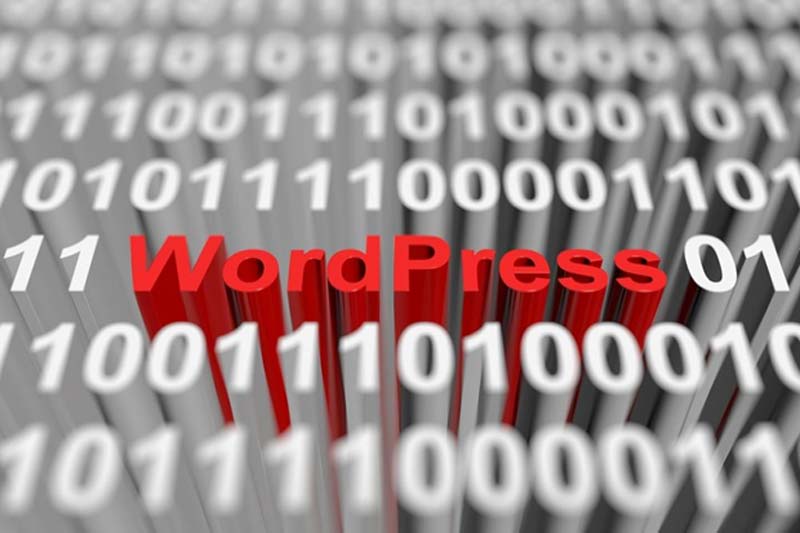 WordPress is available in two forms viz. WordPress.com and WordPress.org.
Difference between WordPress.com and WordPress.org
The primary difference between WordPress.com and WordPress.org is WHERE the website or blog is hosted. This WHERE makes all the difference.
WordPress.com – Hosted on Automattic/WordPress.com servers as the owner of the website you do not need to do anything. It is an online platform where you go, sign up and create your blog all in one place.
WordPress.org – You host on your own hosting infrastructure, by downloading the script from wordpress.org. You, as a user, must get into the technicalities to run the website. You will have to download the WordPress software, then install it on your web server. WordPress.org will require a hosting a hosting plan that supports the WordPress Script. The server environment can be shared, dedicated or VPS. However, for optimum performance of your WordPress website, a WordPress hosting plan is a better server choice.
Pros of WordPress.com
Setup and Maintenance
Setting up a WordPress.com account is incredibly simple. All you need to do is create an account on WordPress.com and register your username. It is a fully hosted platform by WordPress.
Free Subdomain
A blog on WordPress.com will have a free subdomain. For instance, example.wordpress.com will be the name of your blog if you use WordPress.com as your blogging platform. WordPress does provide the functionality to redirect or point your own full domain name such as <example.com> to your site on wordpress.com, but it still has limitations such as email handling, insufficient ability to manage directories etc.
Updates and Features
All latest updates and features hit WordPress.com first. WordPress takes care of all the maintenance, backups and security.
Pros of WordPress.org
Control
With a self-hosted blog powered by WordPress you have full control over all the aspects of your website. There is a greater onus of responsibility users must have the technical competence to manage the security and maintenance of the server. If not, they should have the resources to hire professionals to perform the task on their behalf.
Flexibility
WordPress.org is a flexible option for business and serious bloggers. It is highly flexible and can be customized in many ways. Users can setup a basic content blog or complex e-commerce applications.
Domain Name and Hosting – With WordPress.org a user must buy a custom domain name and choose a WordPress hosting provider from any of the top hosting providers like ResellerClub. A custom domain name allows the user to identify themselves uniquely on the internet.
Plugins – On WordPress.org a user can install any free or premium WordPress plugin. Third party plugins let you customize the blog and extend the functionality.
Themes – A self-hosted website on wordpress.org can be customized visually. Users can choose from over 4000 themes, and they can even build their own custom theme using PHP and CSS.
Advertise and Monetize – WordPress.org can be utilized for advertisements. Users can display as many ads as they want and earn money. Every aspect of advertisement is in the hands of the user.
| | | |
| --- | --- | --- |
| | WordPress.com | WordPress.org |
| Cost | Free | Pay for Domain and Hosting |
| Hosting | Hosted by Automattic/ WordPress | Self-Hosted by User |
| Domain | Free Subdomain (example.wordpress.com) | Custom Domain Name (www.example.com) |
| Maintenance | Maintenance Free | Maintained by User |
| Security | Handled by WordPress.com | Depends on WordPress Hosting Provider. However, it can be enhanced with certain third-party plugins |
| Customization | Limited Themes | Full Customizable, users can code their own theme using PHP and CSS |
| Plugins | No third-party plugin support | Freedom to install any third-party plugin, and fully customizable |
| E-commerce | Not Supported | Fully Supported |
| Monetization – Ads and Affiliate Marketing | Not Supported, however WordPress.com can run their own ads if your website has enough traffic | Freedom to choose any ad network, and website can be monetized in any form |
| Forums | Not Supported | Full Supported |
| Number of Sites | Single Site | Multiple Sites |
| Users | Occasional Inactive Bloggers, Hobby or Family Bloggers with no monetization goal | Serious Bloggers, Businesses, Established Online Magazines |
In most situations, WordPress.org is meant for people who want an independent website with the freedom to customize and monetize. It is a perfect platform for people looking to have control over their website. If you are going down this route, it is imperative to choose a WordPress Hosting since it will be WordPress ready. WordPress.com, on the other hand, is ideal for people who want to run personal blogs with no commercial intent.