Since the twentieth century, building design has incorporated new technologies, building techniques and construction materials. Here is a brief outline of the evolution of building design from 1900 to date.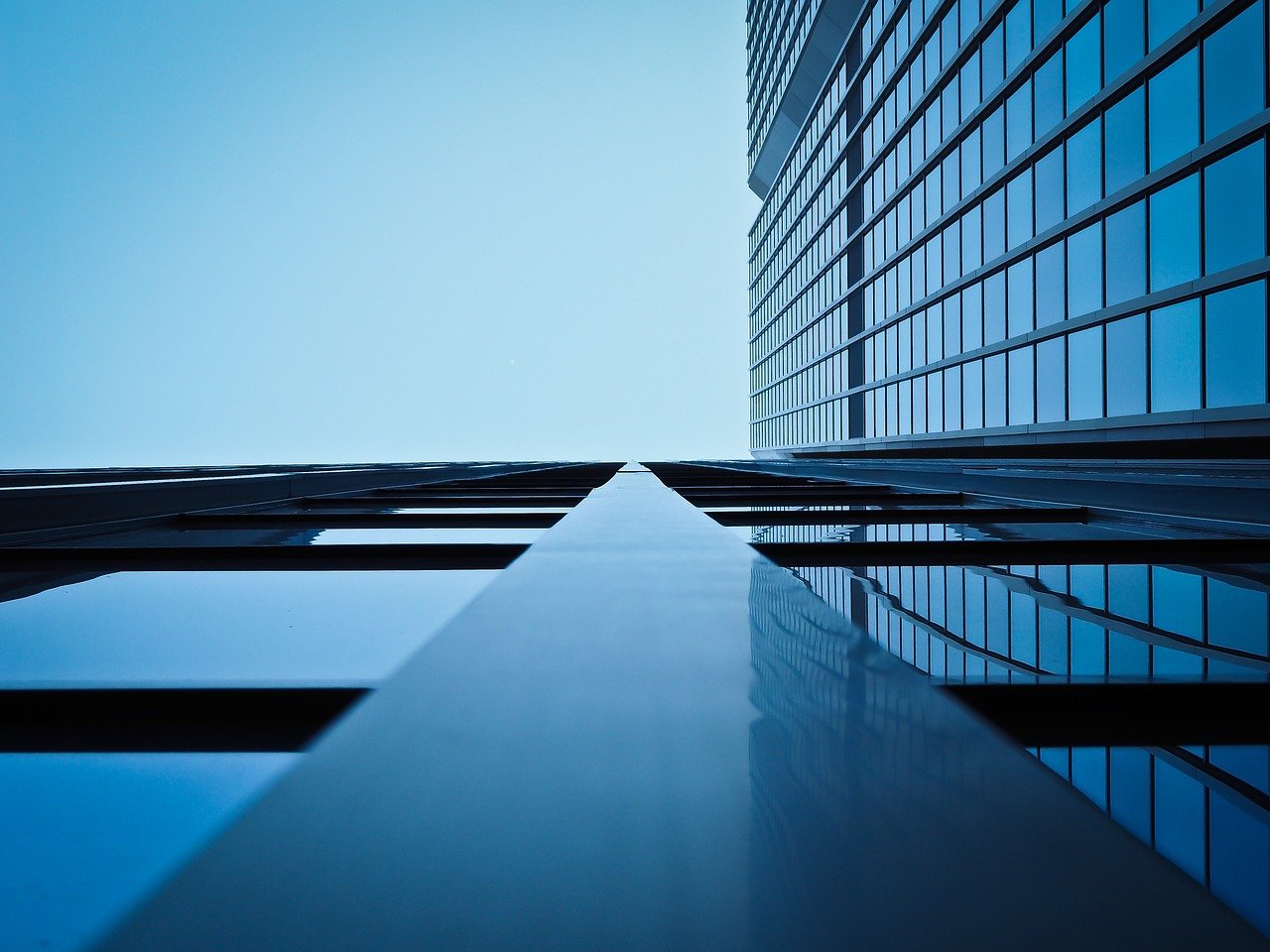 Art Nouveau/ Jugendstil
This decorative style of building design can be found in the flowing lines and abstract floral motifs associated with the earlier Arts and Crafts movement. Known in Germany as Jugendstil, interiors were often lavishly decorated and included stained glass and ceramics. Some examples are the Casa Mila in Barcelona designed by Gaudi, the Glasgow School of Art designed by Charles Rennie Mackintosh.
Revivalist Architecture
The architecture of ancient Rome has inspired building design over centuries including Romanesque, Gothic and Beaux-Arts structures. As one of the best-known casinos in Las Vegas, Caesars Palace was designed following an Ancient Roman theme and whilst online casino sites have recently become more popular than land-based sites, Caesars Palace is a striking and memorable casino. Other examples of revivalist architecture include the Lincoln Memorial in Washington DC and the Louvre Pyramid, built in 1998.
Early Modernist Architecture
With little or no historical association, early modernist building designs included the latest building techniques and materials, including iron, steel, glass and concrete. Function over form was key to this style, with the best-known designers being Frank Lloyd Wright and Le Corbusier.
Expressionist Architecture (1910-25)
Rebelling against the industrial, functional style of early modernists, expressionist architects included curves, spirals and non-symmetrical elements, most clearer displayed in the Sydney Opera House (1973), designed by Jorn Utzon.
Bauhaus Design School (1919-1933)
The inter-war years were influenced by the Bauhaus design school which combined ideas from the Russian Constructivism movement, the Dutch De Stijl group, the Arts & Crafts movement and the Deutscher Werkbund.  Bauhaus design has clean lines and no ornamentation which can be seen in the MetLife Building in New York City (1963).
Art Deco Architecture (1925-1940)
Influenced by a mix of Futurism, ancient art and the geometrics of Cubism, as well as Mesopotamian art. Art Deco, like Art Nouveau, embraced all types of art, but was purely decorative, with no theoretical or political agenda. Examples of art deco buildings include the Empire State Building and the Chrysler Building, both built in New York in 1930.  
International Style of Modern Architecture (1940-70)
Most obviously used for corporate office blocks, the International Style first appeared in Germany, Holland and France, during the 1920s. It was ideal for skyscraper architecture, because of its sleek "modern" look, and use of steel and glass.
High-Tech Architecture (1970 onwards)
High-tech architecture uses cutting-edge technologies and materials, with a famous advocate being James Stirling (1926-92) in which traditional construction methods (like brickwork) are replaced by new materials and techniques, such as steel, light metal panels, glass, and plastic derivatives. The building design is seen at the Pompidou Centre in Paris, Olympiapark in Munich and Kansai Airport Terminal in Osaka.
Deconstructivism (1980-2000)
Characterised by non-rectilinear shapes which distort the geometry of the structure. The most famous deconstructivist designer in the US is probably Frank O. Gehry (b.1929) and in Europe Daniel Libeskind (b.1946). Examples of deconstructivism include the Guggenheim Museum, Bilbao (1991-97) by Frank O Gehry, the UFA-Kristall Filmpalast in Dresden (1998) by Coop Himmelblau and the Royal Ontario Museum extension in Toronto (2007) by Daniel Libeskind.