Modern sport has grown into a huge industry. Every week, millions of people tune in to watch their teams compete in a battle for supremacy over their rivals. Thousands more make the trip to the stadium to watch in person and join in with the chorus of chants that they hope will give their team's players a morale boost. The majority will do so wearing their team's jersey, scarf, and/or hat, helping them to feel a part of the group. Many will also place wagers on the games, using their knowledge of the sport, their team, and their rivals to make predictions about what they think will happen. In fact, it is likely that the bookmaker that they're placing these bets through will appear on their team's jersey or around the stadium. This is because the sports betting market is just as competitive as most major leagues, with many brands offering free bets to new customers to encourage them to use their services over another.
This prominence of bookmakers in sports sponsorship might seem new, but it is, in fact, just the continuation of a long relationship between business and sport. Over time, this relationship has blossomed and helped to turn professional sport into the multi-billion dollar industry that it is today. Here's how that has happened.
A Caveat – Sponsors Existed Millenia Ago
This discussion focuses on the modern concept of sports sponsorship deals, whereby a corporation pays a sum of money to a sports league, team, or athlete in exchange for exposure for their brand that they hope will generate a larger return than their investment. This type of deal isn't exclusive to sport; in fact, it's common just about everywhere, including at art events, on websites, and even for municipal projects.
However, sponsorships existed for sporting and cultural events as far back as the 5th century BC when wealthy Ancient Greeks would pay to fund major events, sometimes having their names engraved on plaques in exchange. This was more about acquiring social prestige rather than commercial gain, so the two aren't necessarily directly comparable.
Pre-Sponsorship Sport – A Modest Affair
For much of history, athletes were paid modest wages with the privilege of being able to compete in the highest echelons of their sport. Team owners would make their money from the sale of tickets and concessions within the grounds. Outside of that, there were no other significant income sources.
In fact, many professional athletes would have to take up "day jobs" to pay for their homes and food, with their sporting activities more like a paid hobby.
However, market forces would eventually force sports teams to seek additional sources of income. Being wealthier would enable owners to pay more for their talent, allowing them to dedicate more of their time to training and yielding a sporting advantage.
Despite this, there was a lot of pushback against the concept of sponsorships in the early days, with some leagues prohibiting any sort of commercial relationships at all.
Early Sponsors
Early sponsorship deals were focused on the events rather than the teams. An early example of this was Slazenger, which began a partnership with Wimbledon in 1902, while Coca-Cola paid to be featured prominently at the 1928 Olympic Games in Amsterdam.
In the US, naming stadia after the businesses run by team owners became common during this time.
But, outside of naming rights, it would be several decades more before teams began to seriously look into sponsorship deals of their own.
Formula 1 is where some of the earliest examples can be found. In the mid-1960s, team owners began to promote their retail manufacturing businesses by plastering their race cars with large logos. Team Lotus was the first to do this, with Honda following suit in 1966.
However, any third-party logos were banned until 1968 after fuel companies and tyre suppliers refused to supply their products without receiving any recognition. Later that year, Team Lotus arrived at the Monaco Grand Prix with a car painted in the colours of their new sponsor, rather than their traditional British Racing Green.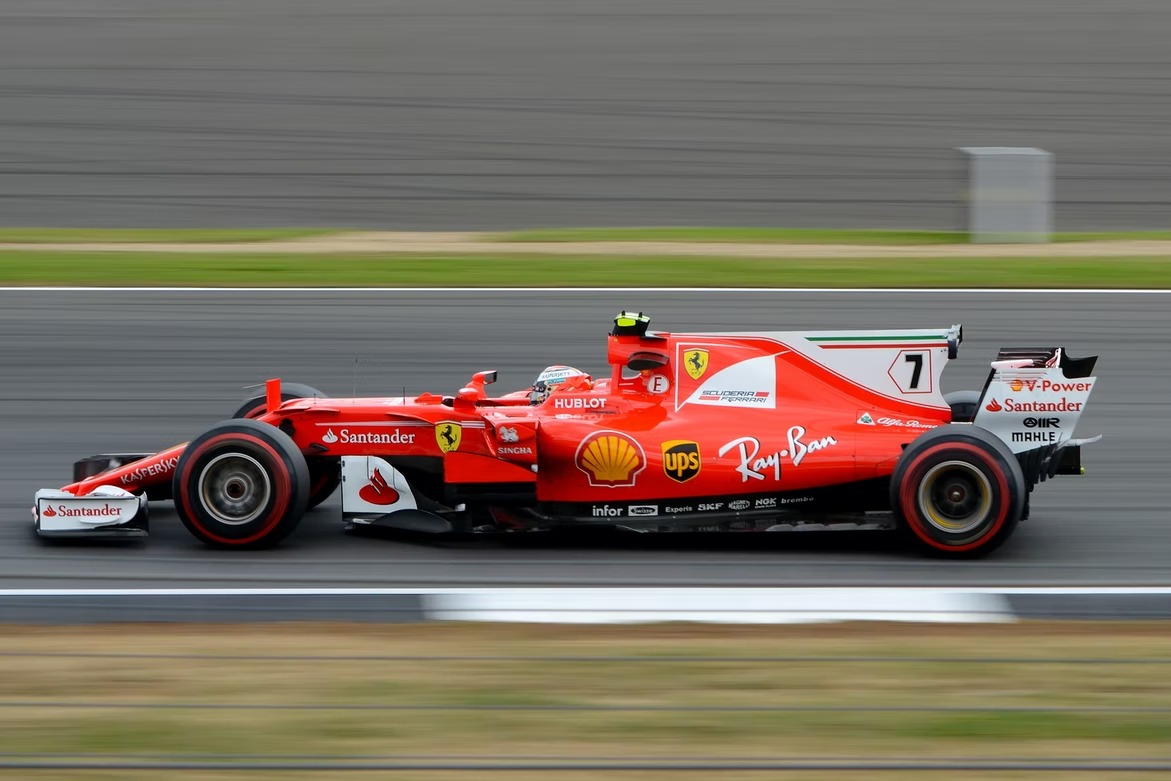 Motosport was the perfect proving ground for such relationships as it was (and still is) immensely expensive, with spending directly linked to sporting success. Therefore, earning more money through sponsorship deals could help make faster race cars that could win more races.
Kettering Tyres – The Deal That Started a Revolution
Outside of motorsport, at least in Europe, sponsorship deals were still seen as uncouth. This is why, in England, it would take another decade for football teams to begin experimenting with them.
The first to break ranks was Kettering Town, a team in the Southern League that, in 1976, signed an agreement for a "four-figure" sum with a local tyre company. This deal, which saw "Kettering Tyres" emblazoned across the team's shirts, was met with outrage from the sport's governing body, the Football Association, who told the club to remove it.
In a cheeky move designed to circumvent the rules, the club removed the final three letters, leaving just "Kettering T", claiming that the "T" was actually short for "Town". The FA saw right through this and threatened a £1,000 fine if the team didn't remove it.
Opening the Flood Gates
However, just a year later, the ban was lifted and the flood gates were opened for teams at every step on the football pyramid to sign sponsorship deals.
In the decades that have passed since, we've seen a range of different industries get involved in sports sponsorship deals. Some early examples in English football included electronics companies like Candy and Sharp, though they were eventually replaced with drinks companies, insurance firms, and vehicle manufacturers.
Today, iGaming brands are all the rage, with most teams having a relationship with one. These deals will eventually expire and be replaced with a new industry, though it's not clear which one yet.
US Market Is Different
Despite being in the bastion of free-market capitalism, many US sports have been reluctant to embrace shirt sponsors. Leagues, TV broadcasts, stadia, and just about every other part of athletic competition in the country is awash with sponsor logos and advertisements, but shirts have remained mostly untouched.
This is slowly changing, with the NBA allowing small logos on the breast of player jerseys. We will, therefore, likely see a gradual march towards the same types of sponsorship deals that are common in Europe, it'll just take some time to get there.