Branding is one of the critical processes a new business can go through, and it is a huge responsibility for designers. No matter what kind of design you do, you'll come across a selection of clients that approach you specifically for branding purposes.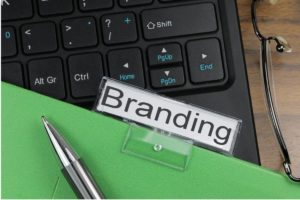 Show-don't-tell is the best modus operandi in this case, so you'll have to take extra care of your brand. Building a brand image isn't the easiest thing globally, especially when you wish to leave a permanent impression on potential clients.
Typically, working for clients is far more straightforward, as they usually have a general idea of what they want. However, branding is not all about creating visually astonishing images and web style. In many cases, it is about the general feeling, reflecting businesses' visions and missions. In this fast-paced world, it is crucial that companies make their message simple yet captivating. Besides following the current design trends, companies should carefully craft their brand image.
Establish Business Goals
Branding is one of the most critical steps when building a company. You'll want to have a clear, simple, and captivating set of business goals that both you and your audience can relate to. However, getting it right won't be easy, as you'll have to assess your capabilities as well as your goals.
Think of this step as the building block for creating your brand image. You'll lay out the foundation upon which you can build the rest of your brand, and as long as your foundation is sturdy, everything else will be a piece of cake.
Mind the Aesthetics
Humans are highly visual creatures and respond very well to visual stimuli. A picture tells a thousand words, but the right brand image can say even more. When you're making visual branding, you'll need to take your services into account.
Making your service appeal to the masses means knowing who your target demographic is and acting accordingly.
If you're looking to appeal to corporations, you'll want to make stern, professional, and strict visual representation. On the other hand, if you're looking for a laid-back visual brand, you'll want to dial it down a bit and let your customers know your brand represents freedom, not corporate machinery.
Different colors can mean different things and convey different feelings, so make sure to pick the right palette. Whatever you wind up with, make sure that it's modern, and memorable.
Differentiate Only as Much as Needed
While you should do your best to make your brand image as unique as possible, you don't want to stand out from the crowd too much. Sure, a distinctive appearance, brand, and company will garner some attention, but if you present yourself as too much right out of the box, you risk confusing your clientele.
Being different is good but stay in line with certain unwritten rules. Some good things you can include to make your brand website stand out among the crowd are:
Client reviews and testimonials
Intricate information sheets
FAQ sections
Interactive design elements
While these are just some essential things that can establish your website, the possibilities are virtually endless. A website is at the forefront of your brand and your business, and it should speak for you. Make sure that your website looks as secure, well-established, and professional as possible.
Memorable and Secure
These are the golden rules of any successful branding operation – commit to making your brand sleek, appealing, and secure. Sometimes it is enough to go for a minimalistic approach to deliver a clear-cut message. Mixing too many elements can become distracting, and your vision might be lost. Hence, once designers build relatable yet simple graphic elements, it is time to pay attention to the next step.
Even the best branding won't save you from the consequences of exposing your customers to threats. Instead of being treated as a young and hip brand, you might end up being seen as unprofessional. Hence, ensure that all business resources are protected from unauthorized access and data breaches. A Virtual Private Network (VPN) can be the option you go for to secure your information. Thousands of consumers already opt for a personal VPN to encrypt their traffic and protect them from IP-based tracking. For businesses, VPN is even more essential. With so many employees currently working remotely, it is crucial to ensure that they all receive all necessary permissions to implement their tasks. VPN is the option serving as a tool for controlling access privileges.
Final Thoughts
The digital world is now the primary landscape for businesses, services, and products, including design. If you want to be relevant, you'll need a presence on the internet, and you'll need to brand yourself properly. Branding is all about making your service as appealing and as approachable as possible, as well as adding some consistency and personality to it. If you want to make sure your branding is on point, keep all these tips in mind, and you'll be alright.