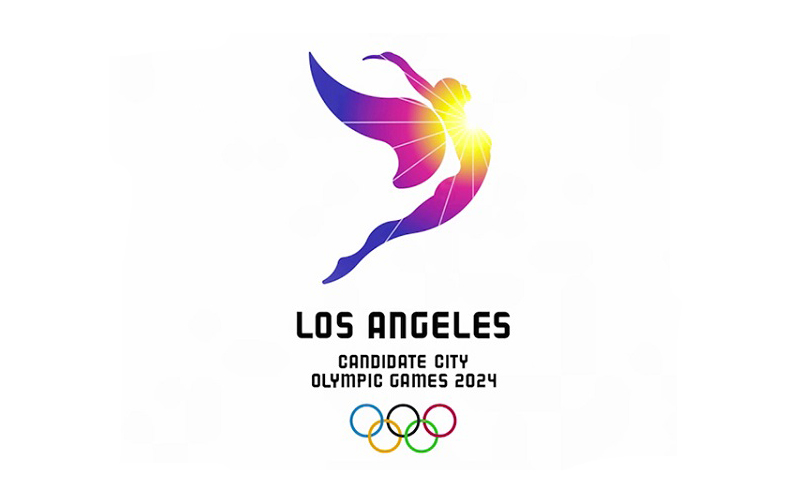 For its bid to organize the 2024 Summer Olympic games, the city of Los Angeles decided to communicate around the good weather and went for this slogan: "Follow the sun". This already sounds like a cult advertising, but you get the full cult-feeling only when watching their weird promotional video (see it at the end of this post).
The logo itself is a bit kitsch, with an angel that looks like he is enjoying the sun (or diving). A sun inside the angel achieves to make it totally kitsch, along with an old-fashioned typeface. In my opinion, one of the weirdest elements in the logo is the choice to detach the wing from the body of the angel, it makes the whole thing look akward.
If you still want more information about this bid, check out their website.